Trump Is Too Erratic to Be Trusted With Foreign Policy, Says Madeleine Albright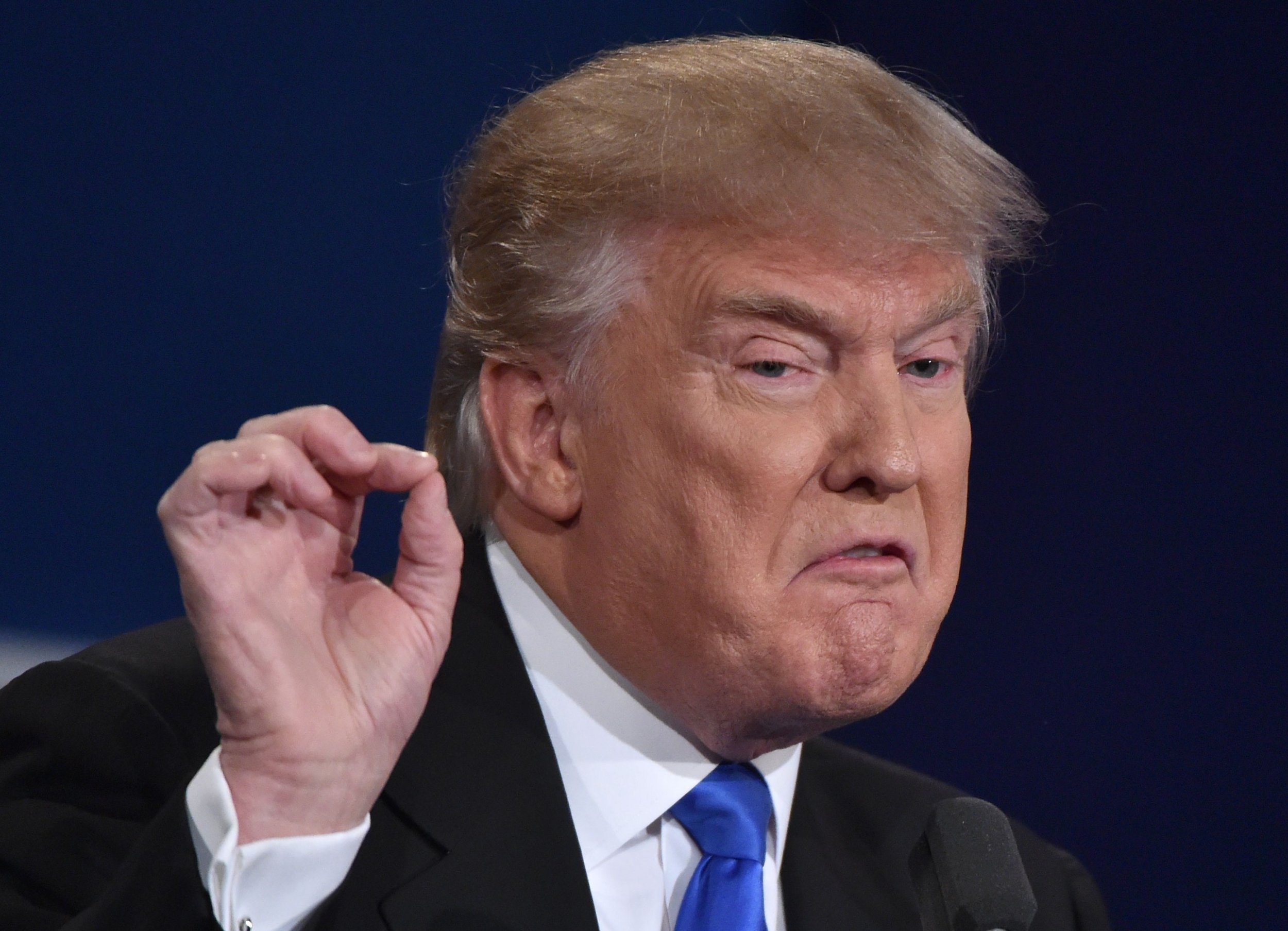 President Donald Trump is so "erratic" that Congress should take control of foreign policy, former Secretary of State Madeleine Albright said on Friday.
The one-time top diplomat posted her comment on Twitter, arguing that Trump's barrage of posts since New Year's Day—including one about the size of his nuclear button—shows he's unfit to be the leader of the free world.
"2018 is off to a disturbing start for anyone who believes in the necessity of steady and wise US leadership," wrote Albright, who was President Bill Clinton's secretary of state and the first woman to hold the post. "With an increasingly erratic man in the Oval Office, the role of Congress in foreign policy and national security will be more important than ever."
President Trump's latest Twitter battle with North Korean leader Kim Jong Un began after Kim told his countrymen and -women on New Year's Day: "The entire United States is within range of our nuclear weapons, a nuclear button is always on my desk. This is reality, not a threat."
Trump responded with what some critics say was a juvenile reference to size.
"North Korean Leader Kim Jong Un just stated that the 'Nuclear Button is on his desk at all times.'" Trump tweeted. "Will someone from his depleted and food starved regime please inform him that I too have a Nuclear Button, but it is a much bigger and more powerful one than his, and my Button works!"
Representative Ted Lieu (D-Calif.) called the tweet "highly stupid," and said that it had increased "the chances of North Korea making a fatal miscalculation and using nuclear weapons first."
Others questioned Trump's mental fitness. "This tweet alone is grounds for removal from office under the 25th Amendment. This man should not have nukes," said Richard Painter, the former chief White House ethics lawyer for President George W. Bush.
California Representative Eric Swalwell, the ranking Democrat representing the CIA on the House Committee on Intelligence, added in a tweet: "If you love our country, help me put this lunacy in check. Tell Donald Trump this is not normal behavior."
Albright, who served as U.S. secretary of state from 1997 to 2001, had criticized the president's foreign leadership before.
In a December op-ed written with Representative David Price (D-N.C.), she argued that Trump consistently falls "short of the mature judgment and discerning decision-making required of the leader of the free world," and that Congress should work to take on more diplomatic responsibility.
Lieu and Democratic Senator Ed Markey are pushing a bill that bars the president from launching a preemptive nuclear strike without congressional approval. "Trump highlights the structural problem with our current nuclear launch approval process. There's far too few people involved in a decision that could destroy millions of lives," said Lieu.
During his first year in office, President Trump has publicly questioned America's role in NATO, withdrew from the Paris global climate accord, proposed a significant cut to the budget for diplomatic personnel and foreign assistance and said that he is "the only one that matters" in terms of America's foreign policy.
Congress must work to reverse these decisions and actions, Albright said in the December op-ed, which resurfaced in her Friday tweet. "If America's role as a global economic leader, a guarantor of security for our allies and a defender of human rights and democracy is to survive, Congress must do more."
White House spokeswoman Sarah Huckabee Sanders did not comment Friday on Albright's tweet, but defended President Trump's mental fitness earlier this week.
"If he was unfit, he probably wouldn't be sitting there, wouldn't have defeated the most qualified group of candidates the Republican Party has ever seen," she said.