German Foreign Minister: Europe Mustn't Comply with Trump's Policies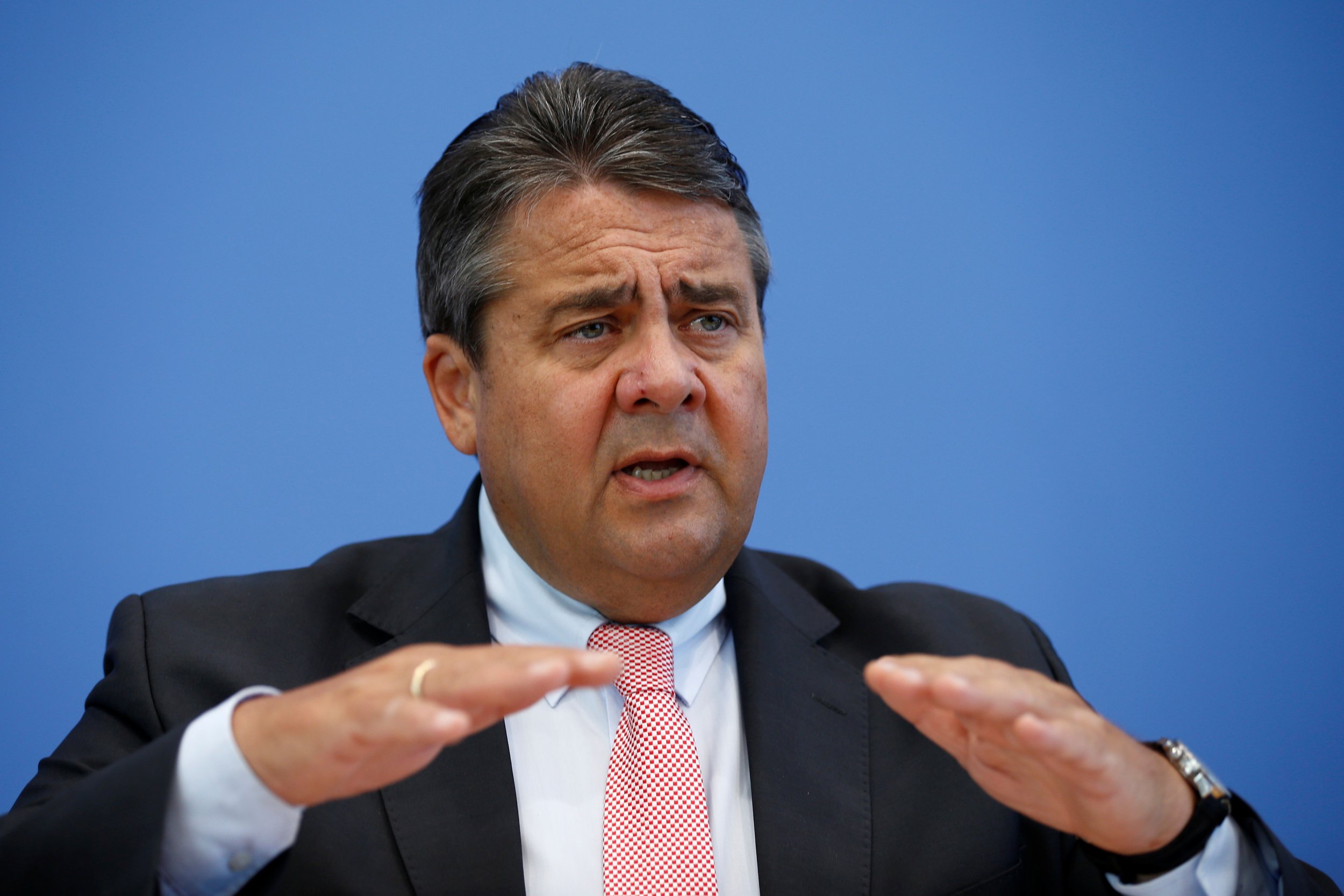 Germany's center-left foreign minister has urged European nations to resist the policies of U.S. President Donald Trump, saying those who do not do so are "complicit."
Sigmar Gabriel, from the Social Democratic Party (SPD) that governs in coalition with Chancellor Angela Merkel's CDU party, said on Monday that Trump's policies pose a danger to Europe, the Rheinische Post reported.
"Whoever accelerates climate change through less environmental protection, who sells more weapons in crisis areas and who does not want to solve religious conflicts politically, puts peace in Europe at risk," Gabriel said.
Gabriel warned that Trump wanted to tear up climate agreements and referred to his stated aim to ban Muslims from the United States.
"If we Europeans today are not resolutely opposed to this, then the migration flows to Europe will continue to grow. Those who have not denied this U.S. policy are also complicit," Gabriel said.
The comments come after a fractious summit of the G7 group of nations where Trump refused to commit to the landmark 2015 Paris climate accord, described the German car industry as "bad, very bad," and had two tense encounters with French President Emmanuel Macron.
Merkel, speaking at an election rally in Munich on Sunday, launched her own, more guarded, criticism of the United States.
"The times in which we could completely depend on others are, to a certain extent, over," she said, in comments media reported as referring to both Britain and the United States. "I've experienced that in the last few days. We Europeans truly have to take our fate into our own hands."
Trump returned on Saturday to the U.S. after his trip, which also included a NATO summit in Brussels and a series of meetings in the Middle East. His aides described the trip as a "massive success story," Reuters reported.