Trump In U.K.: Protesters Ready for Action Against President as Surprise Visit Rumored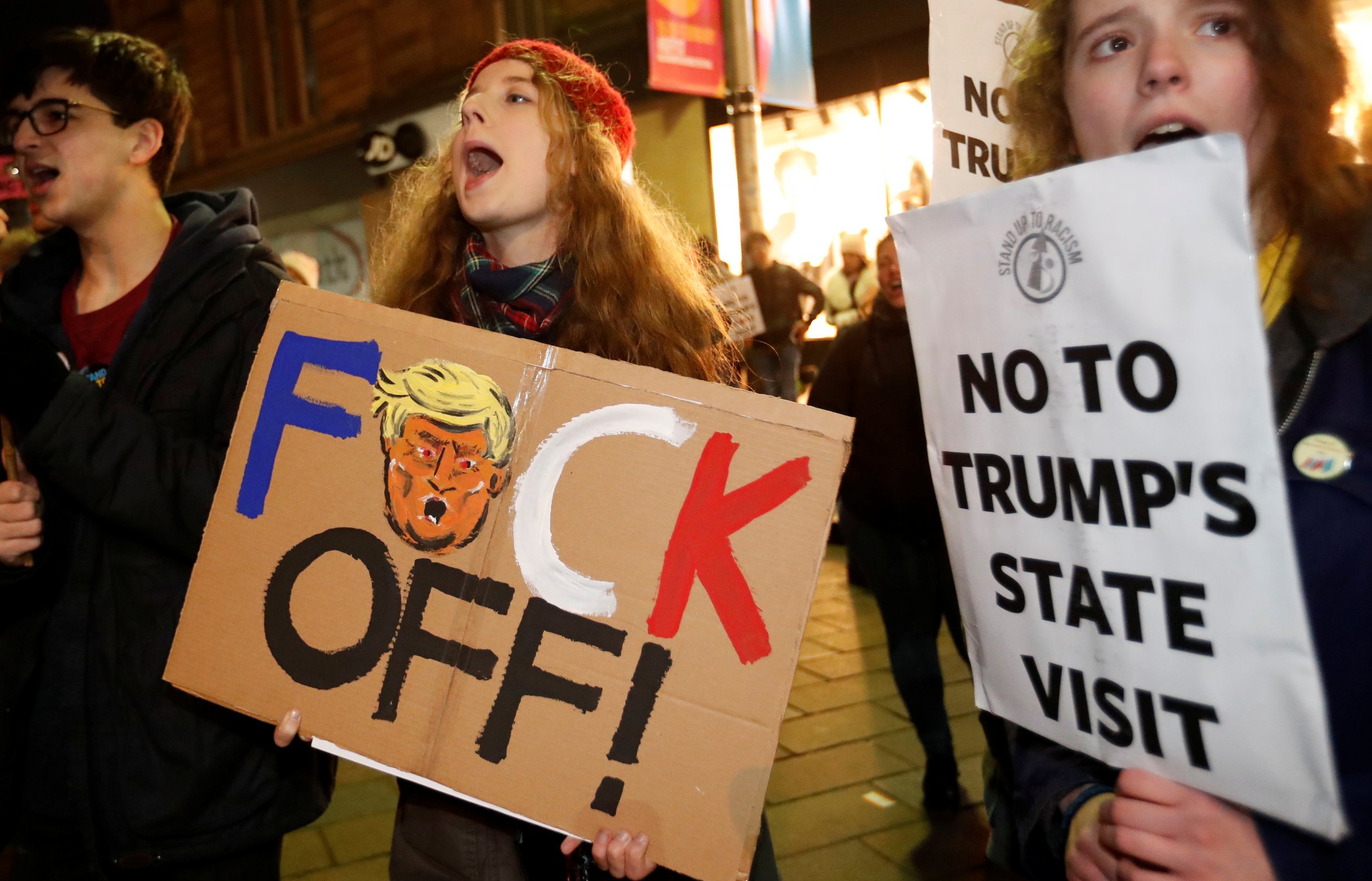 British protesters have vowed not to let U.S. President Donald Trump visit the country uninterrupted amid reports he is planning a surprise trip to the U.K.
"Donald Trump is planning to sneak into Britain to avoid protests," Owen Jones, a left-wing commentator and activist, tweeted. "RT if you're willing to commit to protesting this bigot at short notice." The message had 13,000 retweets and 17,000 likes.
London-based daily The Times reported that Trump has a gap in his schedule between the G20 summit in Hamburg over the weekend and a scheduled trip to France on July 14.
Both the British government at Westminster and the Scottish government in Edinburgh are "on alert" for a "drop in" visit by the President to one of his Scottish golf courses, the paper said.
The White House has denied the reports, according to British newspaper The Daily Telegraph.
But British protestors have long threatened to cause mayhem if Trump visits Britain, so much so that the U.S. president has so far avoided a state visit to the U.K., The Guardian reported last month, arguing that he will not come until he is welcome in Britain.
And, if social media is anything to go by, that time has not yet arrived.
"We're ready for you, Trump," Tweeted the Stop Trump Coalition, a loose collective of left wingers and activists groups committed to protesting any Trump visit to Britain. "Aint no way you're going to sneak into the U.K.!"
A YouGov poll in February found that 70 percent of the British public had either a "very unfavorable" or "somewhat unfavorable" view of the president.
Any protests surrounding a Trump visit would be an unwelcome embarrassment for British Prime Minister Theresa May, coming soon after a botched snap election cost her the Conservative's parliamentary majority. May made a close relationship with Trump and the U.S. a pillar of her foreign policy and in January was the first foreign leader to visit him after his election victory.