Evangelical Christians Support Trump Over Alleged Stormy Daniels Affair, Despite Slamming Bill Clinton Over Monica Lewinsky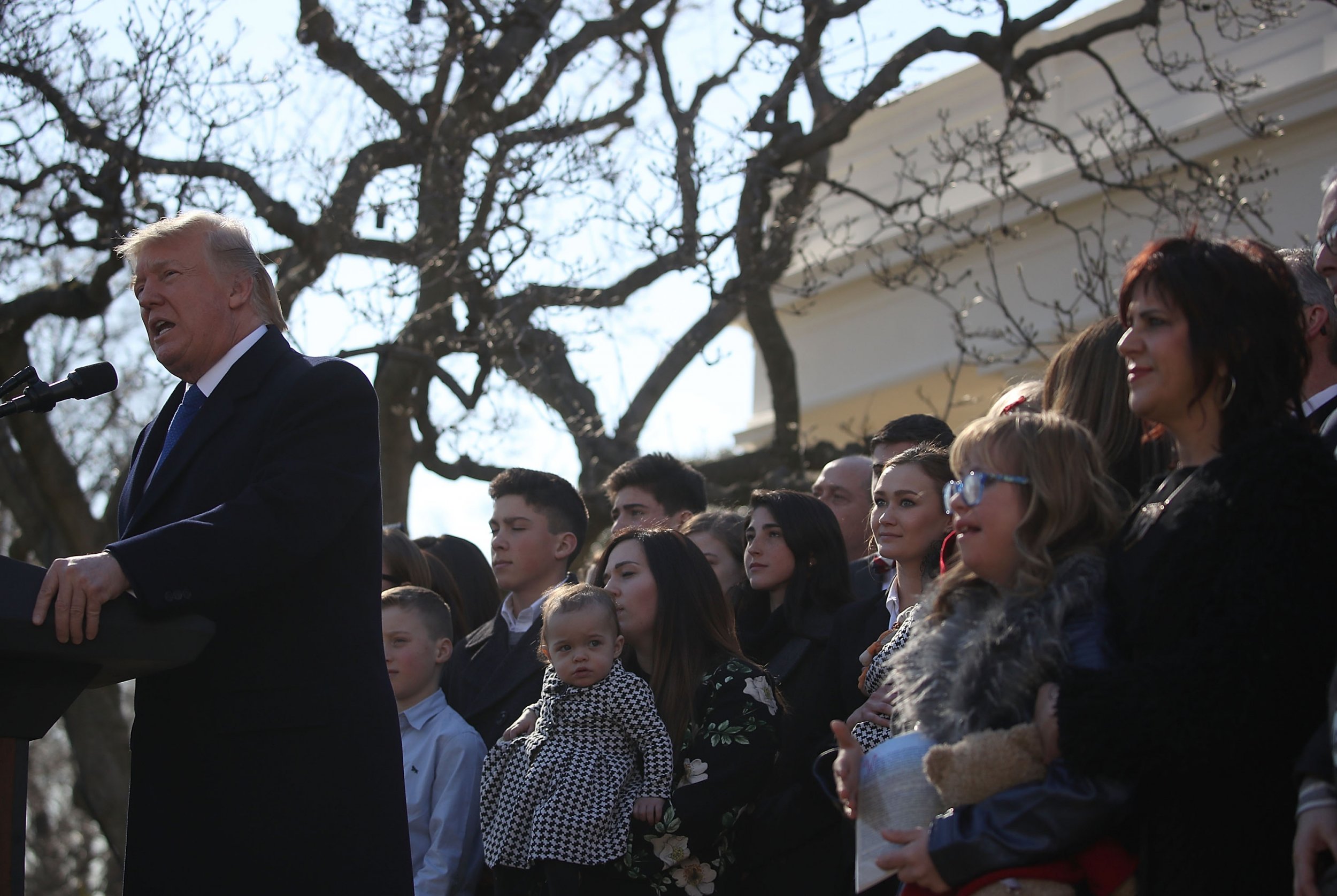 Even an alleged affair with a porn star hasn't proved enough for President Donald Trump to lose support from white evangelical Protestants.
The powerful and influential voting bloc has instead defended Trump or given him a pass, unlike how it fiercely criticized former President Bill Clinton over his affair with Monica Lewinsky in the late 1990s.
The reason for such support might stem from Trump's backing of major evangelical issues. Trump addressed the March for Life earlier this month and leaders of the administration's Department of Health and Human Services reworked rules that allowed health care workers opposed to abortion to refuse participation in the procedures for religious reasons. The department is also expected to declare that life begins at conception, a key issue for evangelicals and anti-choice advocates.
Trump has received similar backing from evangelical leaders. The president of the Family Research Council, Tony Perkins, determined evangelicals had given Trump a "mulligan" for perceived misdeeds from before he had entered politics.
"Yes, evangelicals, conservatives, they gave him a mulligan," Perkins told CNN last week. "They let him have a do-over. They said we'll start afresh with you and we'll give you a second chance."
Franklin Graham, who heads up his father's Billy Graham Evangelistic Association, has used some of Trump and the GOP's talking points about a "deep state" conspiracy attempting to destroy the Trump administration.
"I believe we are in a coup d'etat," Graham said Wednesday during a radio interview. "There are people in this country who are wanting to destroy the president and take over the government by force."
The strong support for Trump has echoed with evangelicals across the country even after Trump's alleged affair with adult film star Stormy Daniels came to light.
An ABC News/Washington Post survey released last week showed that 68 percent of white evangelical Protestants approve of Trump's work in office, even following the accusation that his lawyer paid off Daniels during the 2016 campaign to keep quiet about an alleged affair. The poll was conducted between January 15 and 18, only days after The Wall Street Journal first reported on the alleged $130,000 payout.
The results show evangelicals seem to have received the news about Trump's alleged misconduct much differently than they did after news emerged of Bill Clinton's affair with Lewinsky.
"The seamy facts under public discussion are shameful enough. But fascination with this story should not be allowed to obscure the deeper lesson these incidents impart," former head of the Family Research Council Gary Bauer said of Clinton in 1998. "That lesson is this: Character counts—in a people, in the institutions of our society, and in our national leadership."
Clinton, who was later acquitted at his impeachment trial, was accused by Republicans at the time of sullying the prestige and morality of the presidency.
Christian leaders used Clinton's impeachment to attack parishioners who still supported the president and the country's culture overall.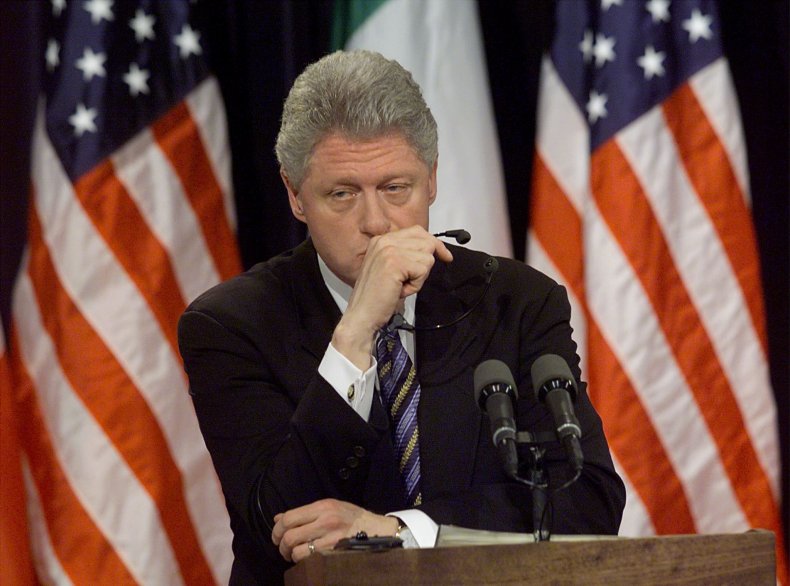 ''The nation is so grossly materialistic and so self-centered,'' Christ's Bride Ministries founder Brad Thomas told The New York Times in 1998 at a Christian Coalition convention. ''We see that in the abortion debate. It's a matter of 'me first.' Supposedly there are many Christians in this nation, God-fearing people, and yet Clinton can attend church and supposedly that makes him godly, even when every policy he's had has been ungodly.''
Ralph Reed, who founded the coalition with conservative Pat Robertson, issued a vow and call for more moral leaders even as polls showed Americans were largely unconcerned by Clinton's escapades.
''Character matters and the American people are hungry for that message,'' Reed said at the time. ''We care about the conduct of our leaders, and we will not rest until we have leaders of good moral character.''
Fast-forwarding to the Trump administration, the perceived hypocrisy of evangelicals and Republicans has also proved a delicate issue for Democrats. Amid the "Me Too" movement in which victims of sexual misconduct across the country have detailed their experiences, New York Senator Kirsten Gillibrand recently tried to retake the moral high ground.
Gillibrand told The New York Times in November that Clinton should have resigned over the Lewinsky affair, only to have a former Hillary Clinton adviser call her a hypocrite after receiving fundraising and support from the Clintons for decades.