Trump Is Even More Unpopular in Europe Than He Is in the U.S., Survey Shows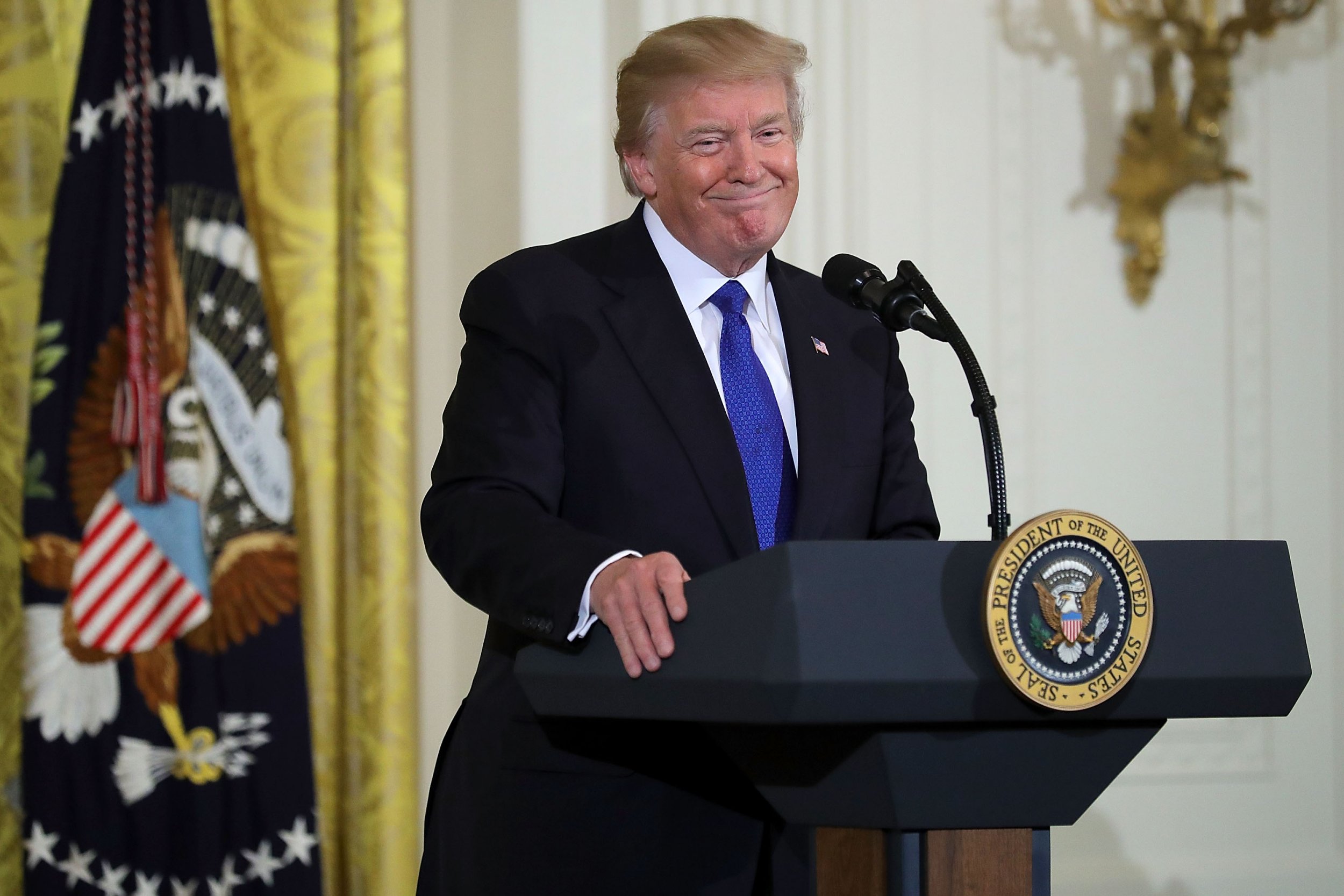 President Donald Trump on Thursday arrived in Europe, where he's even more unpopular than he is in the U.S., a new Bertelsmann Stiftung survey showed.
According to the survey, conducted in December, 23 percent of Europeans approve of Trump's performance. The only European country that appears to view Trump favorably is Poland: The survey found 55 percent of Poles approve of the way the president is handling his job so far.
Meanwhile, Trump's first-year overall job approval rating in the U.S. was the lowest of any president in the history of Gallup polling, coming in at an average of 38.4 percent. Gallup also found that there's been a decline in the global view of the U.S. under Trump versus during the administrations of his two predecessors, Barack Obama and George W. Bush. The median approval of U.S. leadership across 134 countries is now around 30 percent, which represents a new low.
Trump was in Davos, Switzerland on Thursday for the World Economic Forum. As he arrived, the president said he was there to deliver a message of "peace and prosperity."
But it could be an awkward trip for the president, as he is scheduled to meet with leaders with whom he has clashed on an array of issues. Trump began his trip to Davos with a bilateral meeting with British Prime Minister Theresa May, as he sought to dismiss the notion that U.S.-U.K. ties have deteriorated since he came to office.
In November, Trump retweeted an anti-Muslim video from the leader of a far right group in Britain and was subsequently denounced by May. Trump followed with another tweet: "@Theresa_May, don't focus on me, focus on the destructive Radical Islamic Terrorism that is taking place within the United Kingdom. We are doing just fine!"
On Thursday, as he met with May, Trump said, "We love your country—we think it's truly great."