Poll Finds Majority Disapprove of President Trump's Executive Orders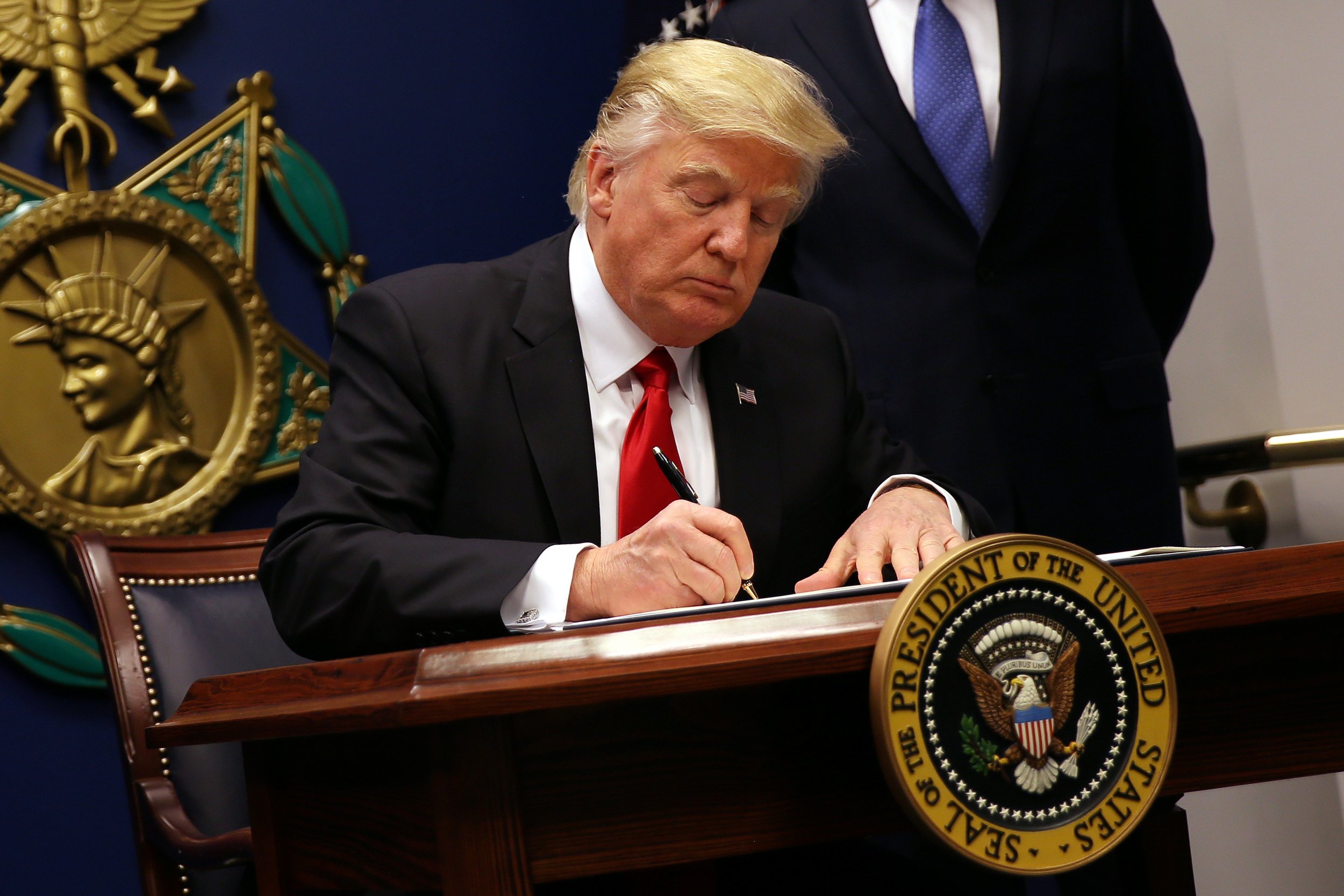 All three of President Donald Trump's recent executive orders have earned majority disapproval ratings among Americans, according to a new Gallup poll released Thursday afternoon.
Arguably the most controversial order came on January 27, when Trump banned Syrian refugees and immigrants from seven majority-Muslim countries from entering the United States. Since then, Americans in cities from coast to coast have gathered in airports and streets to protest the ban, while the White House defends the president's actions. Even some fellow Republicans have publicly criticized the ban.
According to the poll, more than half—55 percent—of Americans disapprove of the temporary travel ban, while 42 percent support the measure. And 58 percent disapprove of Trump indefinitely suspending the country's Syrian refugee program.
Meanwhile, 60 percent of those polled said they opposed Trump's ordering construction of a wall along the U.S.-Mexico border, while 38 percent approve of the idea. That executive order and a Trump tweet that followed it led Mexican President Enrique Peña Nieto to cancel plans to meet with Trump.
The approval scores on the executive orders are just slightly below Trump's overall job approval rating. Of those polled, 43 percent said they approve of how Trump is doing his job so far as president; 52 percent said they disapprove. More specifically, almost half—47 percent—say Trump is moving too fast in addressing the major problems facing the country.
Gallup based the poll on telephone interviews conducted among 1,018 adults. Surveyors asked questions related to Trump's job approval from January 29 to 31, and about the executive orders from January 30 to 31.
When Gallup asked the same question in early 2009, during President Barack Obama's second term in office, the public's sentiment was significantly different on his six executive orders: 63 percent of Americans said Obama's pace was about right, 22 percent said it was too fast and 10 percent said it wasn't fast enough, according to Gallup.
Trump's initial job approval rating of 45 percent last month was the lowest in Gallup history.