Trump Faces Calls To Dump 'Bigoted' Supporters And Meet With Civil Rights Figures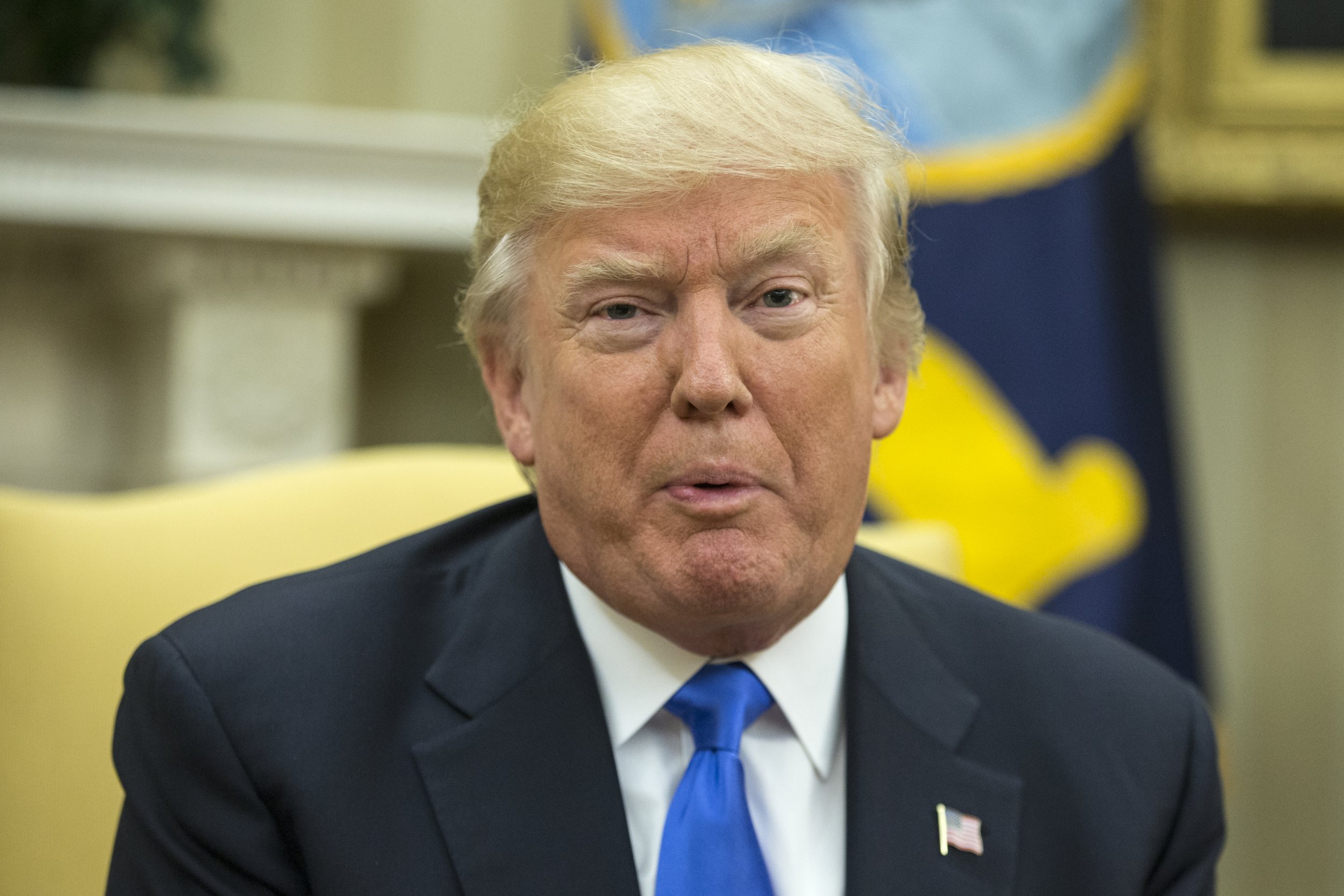 Donald Trump is facing calls from Democrat and Republican lawmakers to speak out against racism and meet with civil rights icons a week after the violence in Charlottesville, Virginia.
The president's stance on the clashes at a white supremacist rally that saw a counterprotester killed after a car plowed into the group she was demonstrating with have been widely criticized, and lawmakers are now telling the president he must take greater steps to condemn racism.
Speaking on CBS's Face the Nation on Sunday, Republican Senator Tim Scott said the president should be more aware of his country's history of racism prior to commenting on such issues.
"What the president should do before he says something is to sit down and become better acquainted—have a personal connection to the painful history of racism and bigotry of this country," Scott told CBS.
Newsweek subscription offers >
"It would be fantastic if he sat down with a group of folks who endured the pain of the '60s... the humiliation of the '50s and the '60s," he continued. "This would be an opportunity for him to become better educated and acquainted with the looping history of so many folks, from John Lewis to my mother and so many others, who have gone through the painful part of history of this country."
The president faced a backlash after making an initial statement on last weekend's violence when he failed to mention white supremacist groups that had attended the "Unite the Right" rally, and attracting further criticism after stating there was blame to be shared "on both sides" of the clashes and suggesting that not everyone who attended the white supremacist rally was a white supremacist.
Some lawmakers felt that Trump was uncomfortable with openly condemning bigotry for fear of alienating his supporters.
"The fundamental problem here is that the president of the United States can't bring himself to repudiate a part of his support, and that is that small group of bigots that are supporters of his," House Democrat Adam Schiff told CNN's State of the Union on Sunday.
Newsweek subscription offers >
"He's taken a position that is, essentially, 'If you're with me you can do no wrong,'" Schiff added.
Another Democrat lawmaker, Senator Tim Kaine, questioned why Trump had been "so confused" in the aftermath of Charlottesville that he had been unwilling to call out white supremacists.
"The president didn't have a hard time when a Somali young man drove a car into a crowd at Ohio State in December. He called it an act of terrorism, which it was. When somebody drove a car into a crowd in Barcelona this week, he jumped on it immediately. It was an act of terrorism," Kaine commented on CBS's Face the Nation.
"But when this white supremacist drives a car into a crowd of people, killing Heather Heyer and injuring scores more, and the president says, 'There's fine people on both sides,' or, 'There's violence on both sides,'" he said, "why is he so confused and unclear and unwilling to call out the violent white supremacy that was on such gruesome display in my home state? When there are people marching through the streets of Charlottesville chanting 'blood and soil' from Hitler rallies, or 'Jews will not replace us,' you can't be polite and kind about that behavior, or certainly about murder or violence—you have to condemn it."
Trump Faces Calls To Dump 'Bigoted' Supporters And Meet With Civil Rights Figures | U.S.