Trump Faces Emoluments Accusations After Report His Businesses Received $1.6m From Republicans, Federal Agencies
President Donald Trump has been accused of violating the emoluments clause of the Constitution after a report that his private businesses have received $1.6 million from Republicans and various federal agencies.
According to an analysis published on Thursday by The Washington Post, one-third of all the fundraisers Trump has attended have taken place at his own properties. Republican groups often host events at Trump businesses in the hope that the president will make an appearance.
Democratic Representative Jerry Nadler, the House Judiciary Committee Chairman, responded to the Post analysis in a tweet on Friday morning in which he provided the text of the Constitution's emoluments clause.
"And no Person holding any Office of Profit or Trust under them, shall, without the Consent of the Congress, accept of any present, Emolument, Office, or Title, of any kind whatever, from any King, Prince, or foreign State," Nadler tweeted.
The Post also surmised that the amount of money Trump has made due to visiting and campaigning at his business properties is likely much more than $1.6 million. But official government spending records are only available through the first half of 2017.
Earlier this week, House Democrats passed an amendment to an appropriations bill that would make it illegal for the State Department to spend money at Trump businesses. Democratic Representative Steve Cohen, who introduced the amendment, said it "sends a strong message to the American people that we will not this or any other president to use high office for personal enrichment."
"President Trump's refusal to divest himself of his many businesses raises serious questions about compliance with the domestic emoluments clause, which protect against presidential corruption," Cohen said in a speech on the House floor.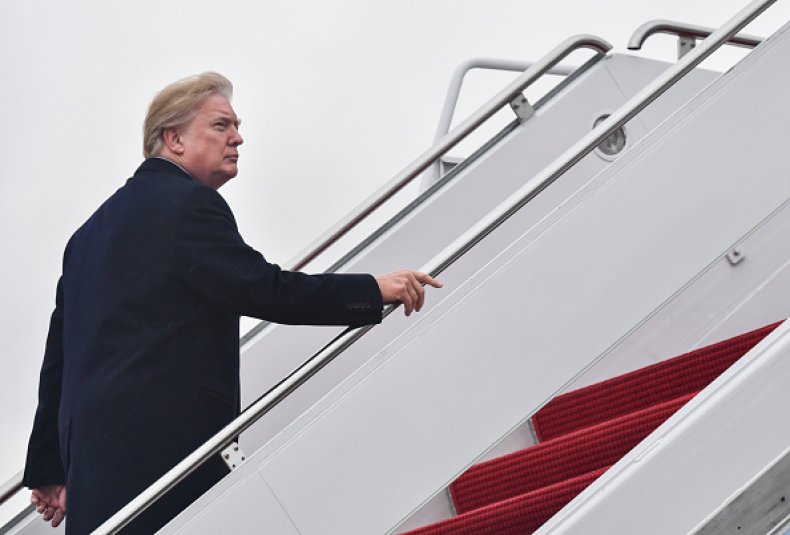 Democratic Representative Andy Levin argued for impeaching Trump earlier this week, citing the president's violation of the emoluments clause as one of the reasons he should be removed from office.
"Mr. Trump has been violating the Emoluments Clause of the Constitution each and every day since he took office. His intertwining of his business dealings with governance and his profiting off his office are beyond improper," Levin wrote.
President Trump has faced accusations that he has violated the emoluments clause essentially since the day he took office. Three days after Trump was sworn in, the liberal watchdog group Citizens for Responsibility and Ethics in Washington filed a lawsuit alleging the president violated the Constitution.
The group said that because Trump-owned buildings take in rent, room rentals and other payments from foreign governments, the president has breached the emoluments clause. At the time, Trump said their allegations were "totally without merit."
While that lawsuit was ultimately dismissed, it raised serious awareness about the little-known emoluments clause and prompted other lawsuits to take place. Maryland and the District of Columbia have sued Trump, claiming he violated the clause by personally profiting from payments made by foreign governments to the Trump International Hotel in Washington, D.C.
The president's lawyers tried to have the lawsuit dismissed, but last year a federal judge allowed the case to move forward.
Trump Faces Emoluments Accusations After Report His Businesses Received $1.6m From Republicans, Federal Agencies | U.S.