Trump Facing 'One-Two Punch' From Fani Willis and Jack Smith: Kirschner
Political and legal analyst Glenn Kirschner said on Saturday that former President Donald Trump is facing a "one-two punch" of investigations from Fulton County District Attorney Fani Willis and special counsel Jack Smith.
Kirschner began his legal career as a prosecutor for the U.S. Army before moving to a position at the US Attorney Office Homicide Section in Washington, D.C., where he worked for a time under Robert Mueller, former director of the FBI.
More recently, Kirschner has become a media analyst for NBC News and MSNBC, as well as on his own programs on YouTube. In these roles, he is known for providing analysis of the many legal battles mounting against Trump and for his belief that the cases against him will eventually lead to criminal charges.
On Saturday, Kirschner posted a video to YouTube focused on the latest updates in the Department of Justice (DOJ) probes into Trump's involvement in fomenting the January 6, 2021, Capitol riot and his alleged mishandling of classified documents, both of which are being handled by Smith. In his video, Kirschner said Trump is facing a legal "one-two punch" from Smith and Willis, the latter investigating Trump and his associates over alleged election tampering in Georgia. He also touched on the New York investigation into Trump led by Manhattan District Attorney Alvin Bragg, which he said is not far along enough to be considered alongside the other two cases.
"I'm not prepared to say we have a three-punch combination working at this point, but we've got a one-two justice punch," Kirschner said. "And I am feeling better today about the prospects of Donald Trump and his criminal associates being held accountable than I have felt in a very long time time, because justice matters."
He added: "I wish I could say it was a three-punch combination and put Alvin Bragg in the mix, but I don't think we're there yet, and I don't think Alvin Bragg has even given anyone a light slap, nevermind a good justice punch."
Kirschner previously expressed his optimism for a criminal indictment in the Fulton County case led by Willis, given that Trump was notably recorded making a phone call to Georgia's Secretary of State Brad Raffensperger asking for him to "find" enough votes to overturn Joe Biden's victory in the state. The legal expert called this sort of case a "press play trial," since pieces of evidence like audio recordings are difficult for defendants to overcome.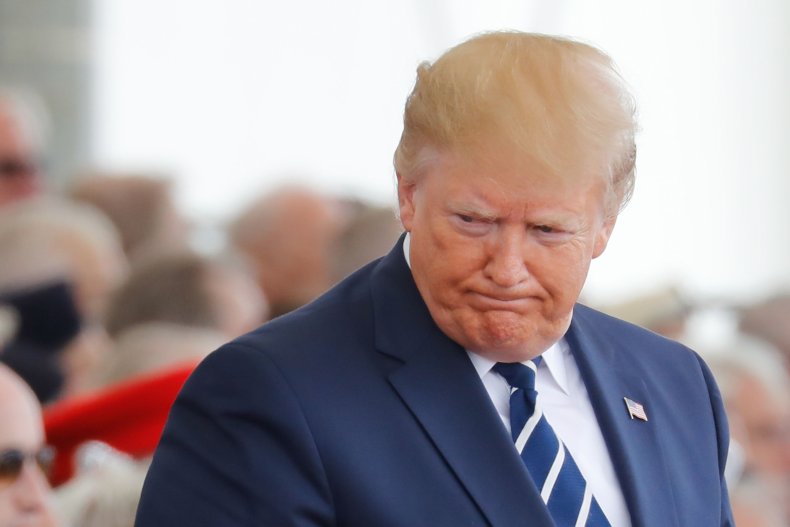 Trump and his team have consistently dismissed the validity of the many cases against him and continued to assert false claims of election fraud in 2020. A spokesperson for Trump also previously dismissed Kirschner's credibility in a statement to Newsweek.
"Glenn is a notorious trafficker of wild conspiracy theories and dubious legal analysis," the spokesperson said. "I would expect nothing more from a clout-chasing MSNBC contributor who has been shunned by the legal community at large."
Newsweek reached out to Trump's team for comment.