Trump Failed to Deliver for Evangelicals in Supreme Court Abortion Case | Opinion
In a presidency that has continually raised questions, one early but enduring puzzle has been how to explain white evangelicals' consistent and overwhelming support for Donald Trump. Social scientists have offered a range of nuanced answers, but a common response is that, "He gave us the Supreme Court, and for that, anything can be tolerated."
Given that abortion and the desire to overturn the landmark 1973 Roe v. Wade decision are central to this sentiment, Monday's ruling in June Medical Services LLC v. Russo stood as the first real test of President Donald Trump delivering for evangelicals. And he failed.
In a shocking 5-4 decision, with the conservative Chief Justice John Roberts joining the court's four liberal justices, the right to abortion in the United States not only persists, but the road ahead for anti-abortion activists—and perhaps even their relationship with Trump—is unclear.
As a candidate, Trump clearly stated on the debate stage that overturning Roe v. Wade "will happen automatically, in my opinion, because I am putting pro-life justices on the court." Yet June Medical Services' significance always resided in overturning not Roe but rather 2016's Whole Woman's Health v. Hellerstedt.
At the time, the dominant form of abortion politics was to use conservative state governments to pass incremental regulations that did not challenge Roe's fundamental legitimacy. Instead, laws sought to make accessing abortion and running clinics more difficult. But in Whole Woman's Health, the pre-Trump court ruled, in a 5-3 decision, that the regulations at issue imposed an "undue burden" on women exercising their constitutional rights—dismantling the anti-abortion movement's primary strategy.
Four years later, Trump has succeeded in filling two court seats, turning the five-justice Whole Woman's Health majority into a four-member minority. Yet Trump's appointees were not able to keep the chief justice with them. As a result, they ended up in the dissenting minority, Trump has not delivered on "automatically" overturning Roe, and the court he has significantly influenced has again disrupted the way forward for those looking to limit and ultimately end abortion rights.
A positive ruling in the case would not only have reopened the path to incrementalism but also signaled the court's possible receptiveness to more aggressive regulation. In the wake of Whole Woman's Health, conservative states almost immediately responded to Trump's assent with legislation that targeted abortion access and legality with an aggressiveness not seen in decades. "There's movement," one anti-abortion activist enthused in 2019. "It's almost like you can smell it in the air."
Take, for example, Louisiana, which passed the law challenged in June Medical Services. In 2018, it moved to enact a ban on abortion at 15 weeks, but the law failed to take effect, given a court ban on a similar law from Mississippi. In 2019, the governor signed a six-week abortion ban, which is not in effect for similar reasons. And this year, Louisiana voters will weigh in on a constitutional amendment prohibiting the state Constitution from being used "to secure or protect a right to abortion or require the funding of abortion." These new laws put incrementalism aside in favor of trying to strike more directly at abortion's legality.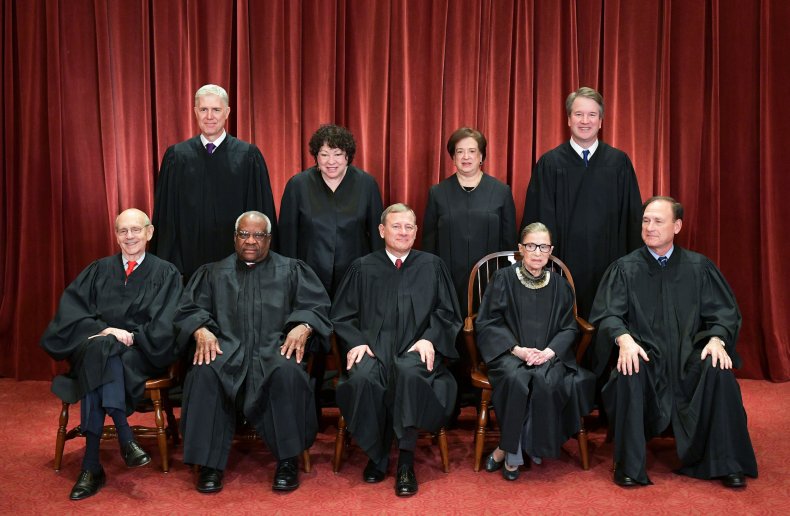 However, this is not the only substantial change in the recent politics of abortion. While long-active conservative states have been energized by the Trump era and the changes on the court, these shifts appear to have finally pushed more progressive states to substantively respond to defend abortion rights.
Starting in 2017, there have been pronounced increases in the number of states passing abortion-protective laws, the overall numbers of such laws passed per year, and the diversity of the types of laws passed. These spikes in activity correspond with the interrelated politics of Trump policies, the increasing number of states where Democrats hold power and the rise in Democratic voters who "consider abortion to be a very important issue to their vote."
Although abortion-rights activists secured a victory on Monday, it remains to be seen who will take more energy from the ruling. Will conservatives be dispirited, or will they convert their disappointment into efforts to re-elect a president who can further change the court? Will Democrats and progressives become complacent, thinking abortion is again secure, and thus move on to other political issues?
Considering the timing of this court ruling, we need only wait a few months to see if Trump's failure to deliver on his promise to white evangelicals will do more to keep him in the White House or help usher him from it.
Joshua C. Wilson is an associate professor of political science at the University of Denver. He is the author of The New States of Abortion Politics and The Street Politics of Abortion: Speech, Violence, and America's Culture Wars.
The views expressed in this article are the author's own.