Trump Faith Adviser Skips Bible Session in the Holy Land Because He Might Crash LGBT Party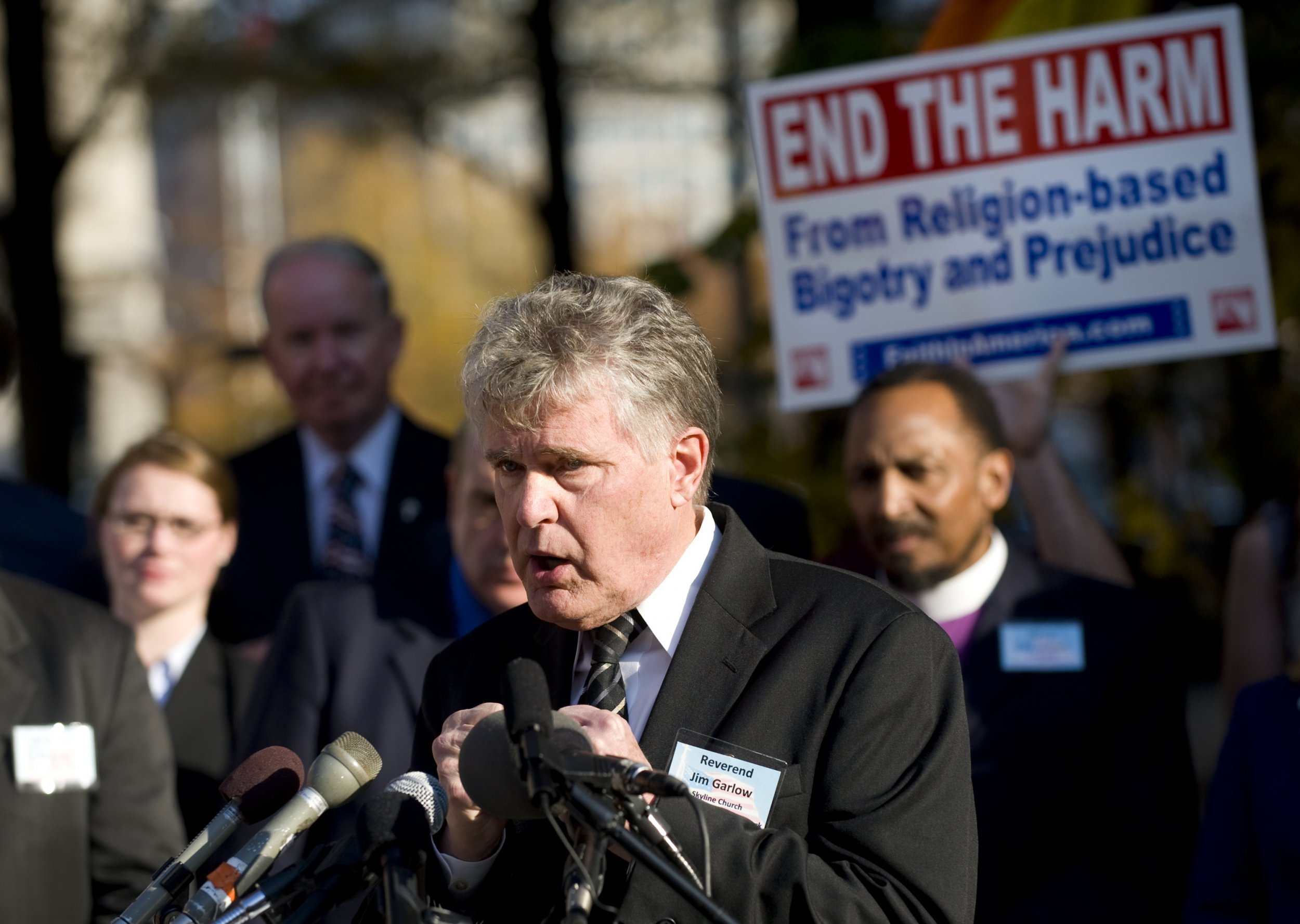 Pastor Jim Garlow, a leading anti-gay campaigner and a member of President Donald Trump's Evangelical Advisory Board, has been asked to skip a Bible study event at Israel's parliament over concerns his visit could clash with an annual LGBT event.
Garlow, a San Diego mega-church pastor, is currently in Israel on a trip organized by the country's tourism ministry.
But according to Haaretz, he has been urged to stay away from a religious education event at the Knesset because it takes place on the same day as Israeli lawmakers' celebration of the LGBT community.
Related: Israeli military teaches children that God, not science, makes earthquakes
Ten years ago the pastor at the Skyline Church in La Mesa, California, played a central role in bringing conservatives behind Proposition 8—a proposed ban on gay marriage that was later overturned by the courts.
Garlow was one of the first evangelicals to throw his weight behind Trump during the 2016 election. At the time, he compared supporters of Trump's Democratic rival Hillary Clinton to the Germans who didn't resist the Nazi Party during the 1930s.
Bible-study sessions occur regularly in the Knesset. However, the session today had been specially organized by Garlow, and it was the first one that Christians had been invited to attend. The pastor has played an instrumental role in getting Bible-study sessions introduced in the U.S. Congress and at the United Nations.
Israel's Ministry of Tourism has said the Bible-study session will go ahead as planned but Garlow would not be in attendance. Other members of the evangelical delegation will also not visit the Israeli parliament. A spokeswoman did not answer when asked why Garlow would not attend.
The California-based pastor is in Israel as part of a 17-member delegation headed by Mike Evans, the founder of Jerusalem Prayer Team. Evans is a staunch supporter of Trump and also claims to have close links with the Israeli Prime Minister Benjamin Netanyahu.