CNN Rejects Trump 'Fake News' Ad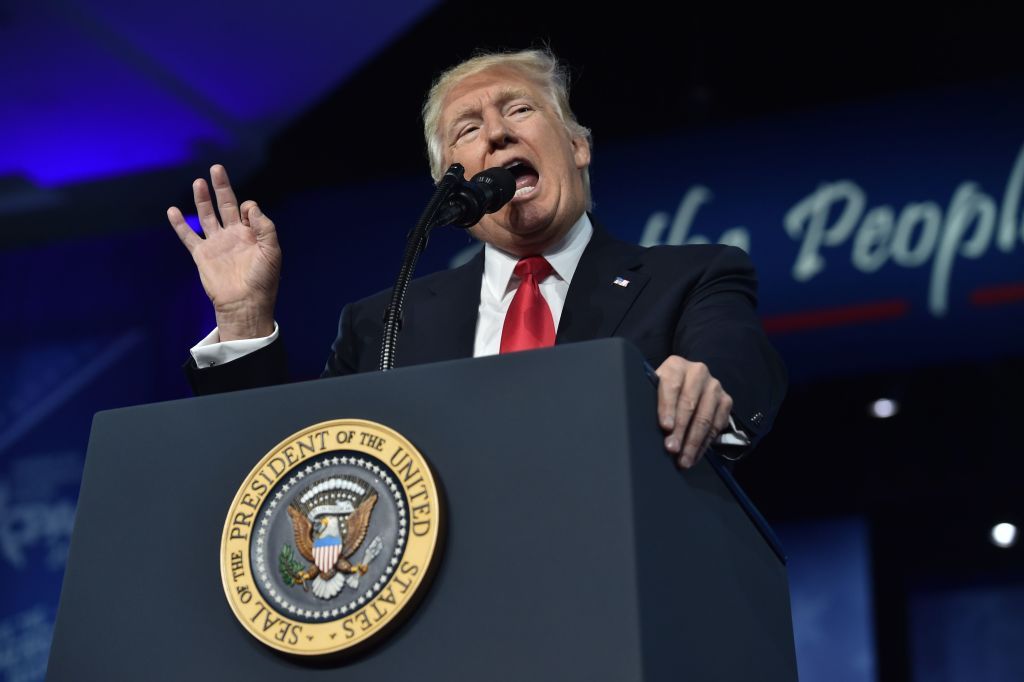 CNN has refused to run a Donald Trump campaign ad because it contained a graphic in which mainstream media organizations were branded "fake news," the network said Tuesday.
The head of Trump's campaign committee criticized the network for not running the ad, which focuses on the president's first 100 days in office.
"It is absolutely shameful to see the media blocking the positive message that President Trump is trying to share with the country. It's clear that CNN is trying to silence our voice and censor our free speech because it doesn't fit their narrative," Michael Glassner, executive director of the campaign committee, Donald J. Trump for President, said in a statement.
In the statement, Glassner alleges CNN "takes issue with the ad's message calling out the mainstream media for peddling fake news and not reporting on the fact that President Trump is making America great again."
The 30-second ad claims that Trump has had many achievements in his first 100 days in office and a narrator declares "America has rarely seen such success." However, he claims "You wouldn't know it from watching the news" and footage is played of news anchors including CNN's Wolf Blitzer and MSNBC's Rachel Maddow with the words "fake news" superimposed.
Trump has frequently accused media organizations that publish reports critical of him as being "fake," and in a speech at the CPAC conference in Washington in February, he branded the media the "enemies of the people."
In a statement earlier, CNN had rejected the label and explained why it rejected the ad.
"CNN requested that the advertiser remove the false graphic that the mainstream media is 'fake news.' The mainstream media is not fake news, and therefore the ad is false and per policy will be accepted only if that graphic is deleted," CNN said.
Kyle Pope, the editor of the Columbia Journalism Review, told the New York Times that news organizations were often selective in the ads they chose to broadcast.
"It's totally within their rights to set ground rules with how they deal with this administration," he said of CNN.