Trump's Fake News Offensive Is 'Very Close to Incitement to Violence,' Could See Journalists Hurt: Top U.N. Diplomat
A senior diplomat at the United Nations has warned that President Donald Trump's assault on so-called "fake news" is putting journalists in harm's way.
Zeid Ra'ad al-Hussein, the outgoing U.N. human rights commissioner, said the aggressive and uncompromising rhetoric of the Trump administration represented a dangerous shift in accepted diplomatic norms.
Speaking to The Guardian, Hussein said the president's allegation that the mainstream media was "the enemy of the people" could "set in motion a chain of events which could quite easily lead to harm being inflicted on journalists just going about their work, and potentially some self-censorship." He described Trump's comments as "very close to incitement to violence."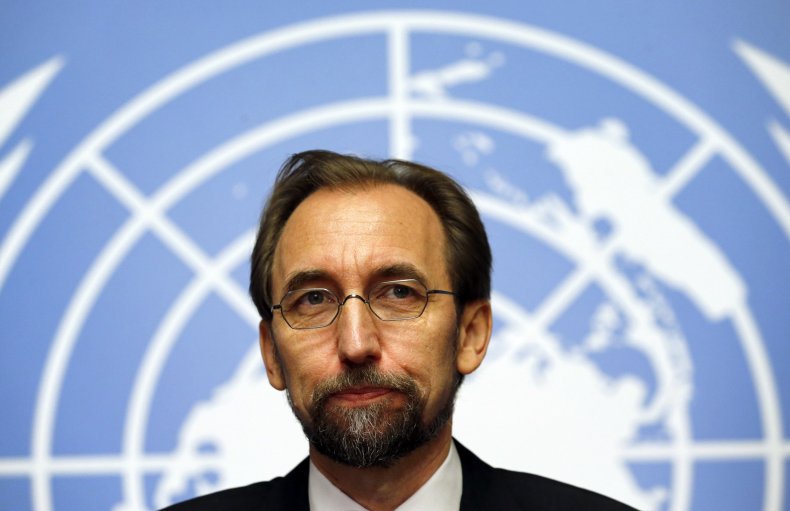 In June, five people working in the Capital Gazette newsroom in Annapolis, Maryland, were killed by a gunman harboring grievances against the newspaper's coverage. Though no direct link between Trump's rhetoric and the gunman's motives was ascertained, the tragic incident illustrated how much damage can be done when citizens consider media organizations the enemy.
The presidential office still carries enormous influence, and Trump's actions are examples for other strongman leaders to follow. The phrase "fake news" has been used far and wide by many authoritarian politicians to dismiss any critical coverage of them.
"The U.S. creates a demonstration effect, which then is picked up by other countries where the leadership tends to to be more authoritarian [in] character, or aspires to be authoritarian," Hussein explained.
One example is Cambodia, where Prime Minister Hun Sen has effectively suspended democracy and used Trumpian language when muzzling the country's independent media.
Hussein, who is also a Jordanian prince, criticized Trump's demonization of immigrants and his administration's "unconscionable" stance on would-be citizens.
The president has been consistent in his use of inflammatory rhetoric and "dog-whistle" talking points to whip up his base, or to distract from his own political and legal issues.
In a not-so-veiled reference to the fascist dictatorships of the mid-20th century, Hussein warned, "When language is used in a way that focuses on groups of people who have traditionally suffered a great deal from bigotry and prejudice and chauvinism, it harked back to a period not too long ago in the 20th century when feelings were stoked, directed at a vulnerable group for the sake of political gain."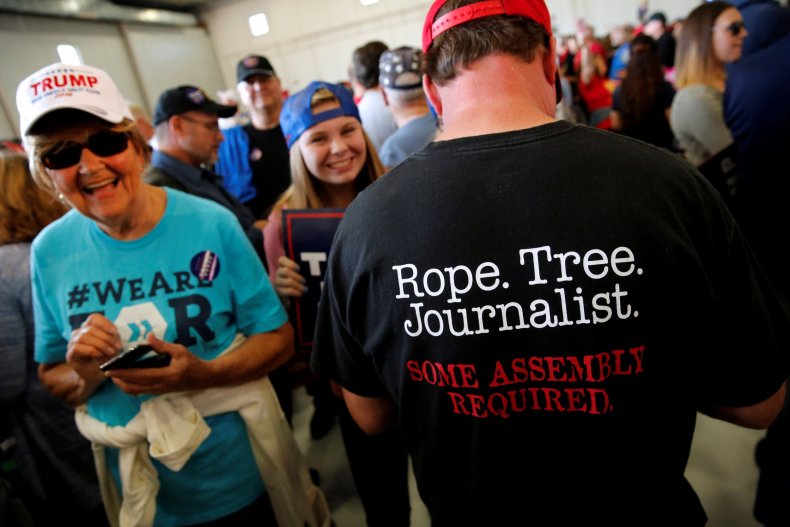 Hussein will end his term as commissioner this month, having spent recent years grappling with humanitarian crises in Syria, Yemen, the Gaza Strip and South Sudan.
The diplomat said one of his most difficult moments was when he was blocked from addressing the Security Council on human rights in Syria in March. China and Russia were both hoping to stop his speech, but it seemed as though the session had the votes to go ahead.
But just minutes before his address, the late Ivorian ambassador Bernard Tanoh-Boutchoue said he would abstain, forcing the meeting to be canceled. There were allegations that Tanoh-Boutchoue, who'd formerly served as ambassador to Moscow, was unduly influenced by the Kremlin, but the mystery was never solved, as he died of a heart attack just a month later.
Hussein saw the wrangling as reflective of "the weakening influence of the Western powers that they could not secure nine votes for a briefing on human rights in Syria." He said, "If you are discussing Syria in the security council and you are not discussing gross human rights violations, what are you discussing? The latest arts and crafts fair in Damascus? It's ridiculous."
Hussein will be replaced by two-time Chilean president and prominent women's rights activist Michele Bachelet, who was once held prisoner by the military dictatorship in her home country.