Trump's 'Fake Poll' Doesn't Let Americans Say Anything Negative About His White House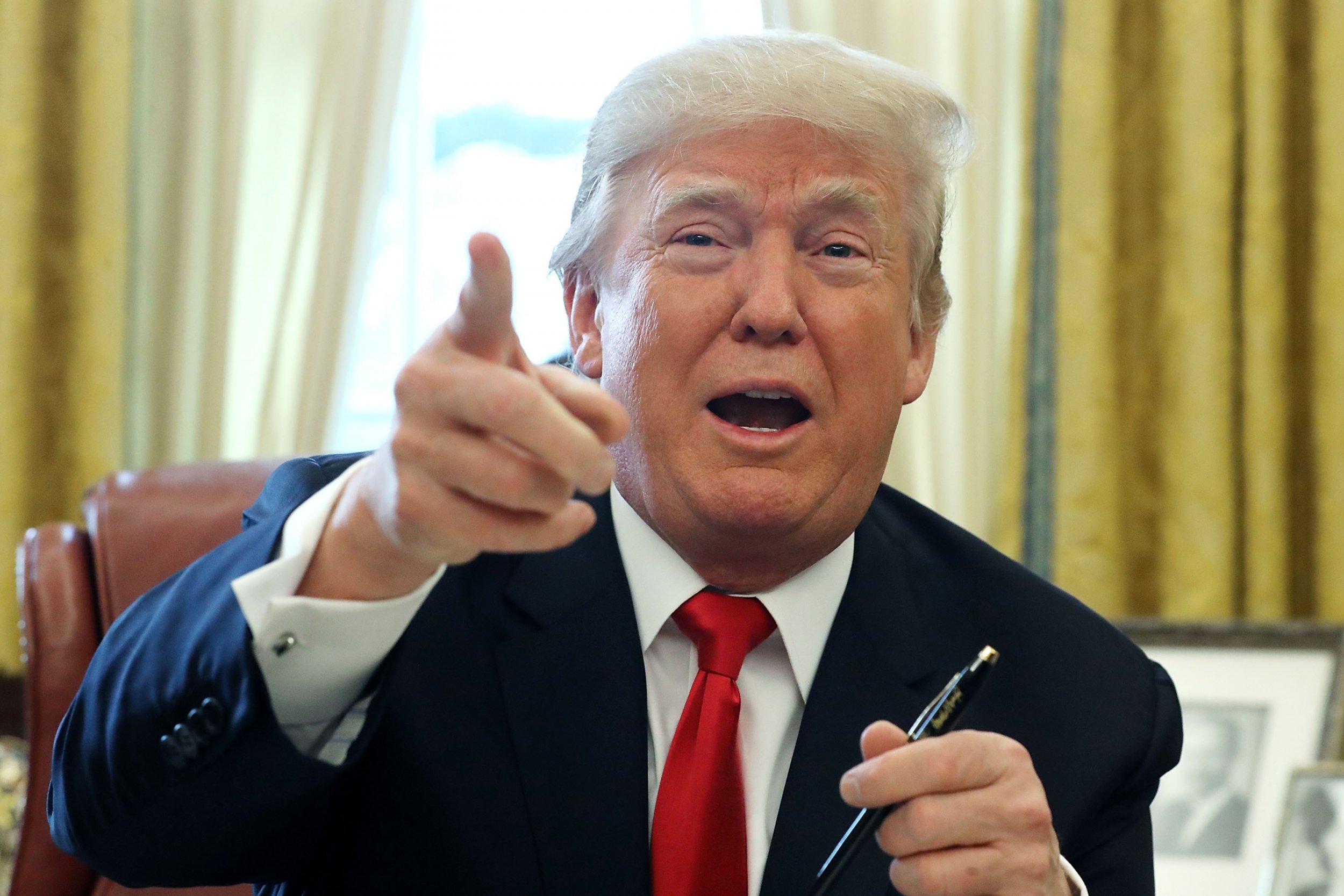 As the clock counts down the final hours of 2017, a fundraising committee for President Donald Trump and Vice President Mike Pence is ending the year by releasing an "Inaugural Year Approval" survey that doesn't permit respondents to rate Trump's first year in the White House badly.
The poll, which can be seen on DonaldJTrump.com, is labeled "Official Presidential Job Performance Poll."
It has already drawn some smirks, snarks and accusations of bias from Twitter users, because of its first question: "How would you rate President Trump's first year in office (2017)?" The only answers offered are: "Great," "Good," "Okay" or "Other."
For the second question, "How would you rate President Obama's first year in office (2009)?" there is one more option: "Poor."
That disparity has anti-Trump people angry— @ hjortholm responded with: "#TrumpFakePolls."
Other tweeters ridiculed the survey and rejoiced in the opportunity to give unfiltered feedback to Trump in the blank text box marked "Other."
There's another element of the poll that has some cranky and suspicious: respondents must submit identifying information, including their names and email addresses, raising concerns that the details will be raided for marketing purposes.
The site's fine print below the form notes that, "by providing your phone number, you are consenting to receive calls and texts, including autodialed and automated calls and texts, to that number from TMAGAC and its participating committees."
@jenniezcarr tweeted: "Got this Inaugural Year Opinion Poll in an email from Trump Headquarters BONUS: Can't submit a response unless you enroll in ongoing texts from Trump FUTURE HEADLINE: Trump's first year receives 98% approval rating."
The survey can be found on the Trump/Pence website, and is being sent out via email.
The GOP.com homepage links to a shorter version of the survey, "Presidential Approval Poll; Where do you stand on President's Trump's job performance." It omits the question about Obama's first year in office, but also omits any negative options as a survey response for Trump.
The survey's footnote states that the poll is "paid for by the Trump Make America Great Again Committee, a joint fundraising committee authorized by and composed of Donald J Trump for President, Inc. and the Republican National Committee."
A similar poll was released months ago, asking respondents to rate Trump's "First 50 days." That survey included the ability to "disapprove" of the president's performance in the White House.
This time, it's impossible to "disapprove." And who can argue with that?