Donald Trump Keeps Spreading Falsehoods About James Clapper's Comments on FBI 'Spying' on President's Campaign
President Donald Trump repeated Thursday his false interpretation of how the former Director of National Intelligence explained the FBI's investigation of Russia's attempt to possibly infiltrate the Trump campaign in 2016 and reiterated a term for the alleged scandal that he created: "Spygate."
Trump claimed ex-DNI James Clapper "admitted," the intelligence community "was spying on my campaign," a false statement that twisted Clapper's recent comments about the FBI's actions and the repeat of an unproven claim by the president.
"Clapper has now admitted that there was Spying in my campaign. Large dollars were paid to the Spy, far beyond normal. Starting to look like one of the biggest political scandals in U.S. history. SPYGATE - a terrible thing! " Trump tweeted.
The president had also called out Clapper in a tweet Wednesday and misquoted Clapper's comments.
"'Trump should be happy that the FBI was SPYING on his campaign' No, James Clapper, I am not happy. Spying on a campaign would be illegal, and a scandal to boot!" Trump tweeted.
The quote Trump has continued to twist as he has accused higher-ups at the FBI and Department of Justice of conspiring against his campaign originated from Clapper's appearance on The View Tuesday.
During the interview, Clapper was asked directly if the FBI spied on Trump's campaign.
Clapper clearly responded: "No, they were not. They were spying on, a term I don't particularly like, but on what the Russians were doing. Trying to understand were the Russians infiltrating, trying to gain access, trying to gain leverage or influence which is what they do."
Clapper was then asked why Trump did not "like" the FBI monitoring Russians potentially trying to penetrate his campaign. Clapper stated: "He should be."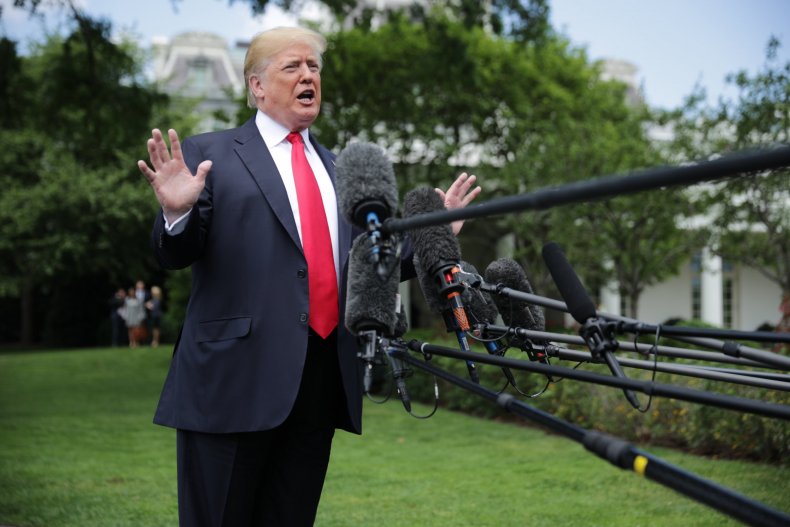 Clapper later reacted to Trump on CNN Wednesday, calling the president's use of his words a "distortion."
"That is a distortion of what I said, in fact, I had an aversion to the use of the term," he said, repeating his denial that the intelligence community spied on the Trump campaign.
Trump's false quote was chastised as one of many by the president throughout his 17 months in office by Democratic Representative Adam Schiff on Twitter Thursday.
Trump has also taken to now frequently using the term "Spygate" to refer to reports of an FBI informant making contact with three former Trump campaign officials amid suspicions of Russian officials infiltrating the president's team.
The president claimed to reporters Wednesday that the media was calling the scandal "Spygate" when in reality it was Trump who first coined to the phrase on Twitter.