Trump Family Author Says Ivanka and Melania are 'Dead Inside'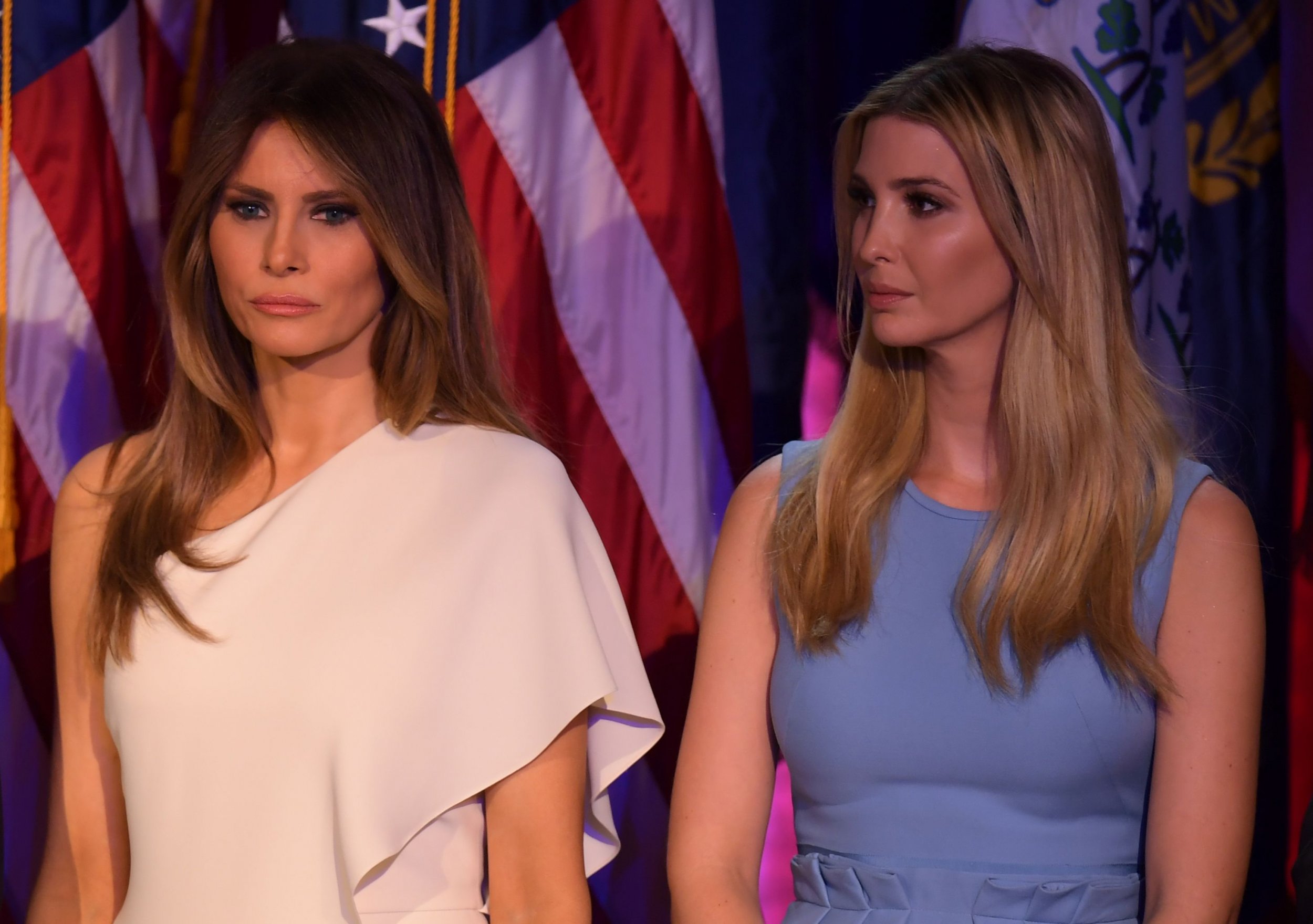 First daughter Ivanka Trump and first lady Melania Trump are "dead inside," the author of a new book on the Trump family affirmed in a discussion around demeaning comments President Donald Trump and his personal lawyer Rudy Giuliani have made about women.
Related: Melania Trump never told Giuliani she believes president's denial of alleged Stormy Daniels affair, first lady's spokeswoman says
The discussion on MSNBC Thursday centered on Giuliani's comment that Stormy Daniels, who has alleged that she had an affair with the president, has "no reputation" because she is an adult film star. The comment was linked to some of Donald Trump's previous crude remarks about women.
"What do they do on a day like today?" MSNBC host Nicolle Wallace asked of Ivanka Trump and Melania Trump. "Are they just the most stoic human beings, are they numb, are they dead inside, are they paid off? I mean, what's their deal?"
"Yes, yes and yes," Vanity Fair reporter Emily Jane Fox, whose book Born Trump: Inside America's First Family is set for release later this month, responded.
"But I think they do not see President Trump the way that all of us see President Trump," she continued. "They have such a distorted image of who he is that they don't have the kind of reaction that we do."
Fox then reiterated what she said she has written about the first daughter many times.
"Ivanka Trump is the most masterful compartmentalizer that America has maybe ever seen, and so her ability to separate something like this out from then going and sitting in the West Wing and doing her job or going and visiting her father in the Oval Office, she is able to separate those things in a way that you and I probably can't understand," she explained.
Giuliani stirred up controversy when he belittled the credibility of Daniels, whose legal name is Stephanie Clifford, at a conference in Tel Aviv on Wednesday.
"The business you were in entitles you to no degree of giving your credibility any weight," Giuliani said of Daniels. "Explain to me how she could be damaged. I mean, she has no reputation. If you're going to sell your body for money, you just don't have a reputation."
Giuliani added that he respects adult film stars, but not as much as "a career woman or a woman of substance" like Melania Trump.
While Trump may not share Giuliani's specific view of Daniels, he has "incredibly sexist, misogynistic views about how he treats women in general," Fox said.
"The way that the president talks about women and behaves toward women, it's not so out of line with what Rudy Giuliani said, and, what he said about Stormy Daniels was disgusting," Fox said. "My first reaction was, this is so disrespectful to the first lady."
Speaking on Friday, Trump said he did not "disagree" with Giuliani's view on the credibility of someone who works in the adult film industry.