Trump Family Slams Media After Mueller Report, Ivanka Quotes Lincoln: 'Truth Is the Best Vindication Against Slander'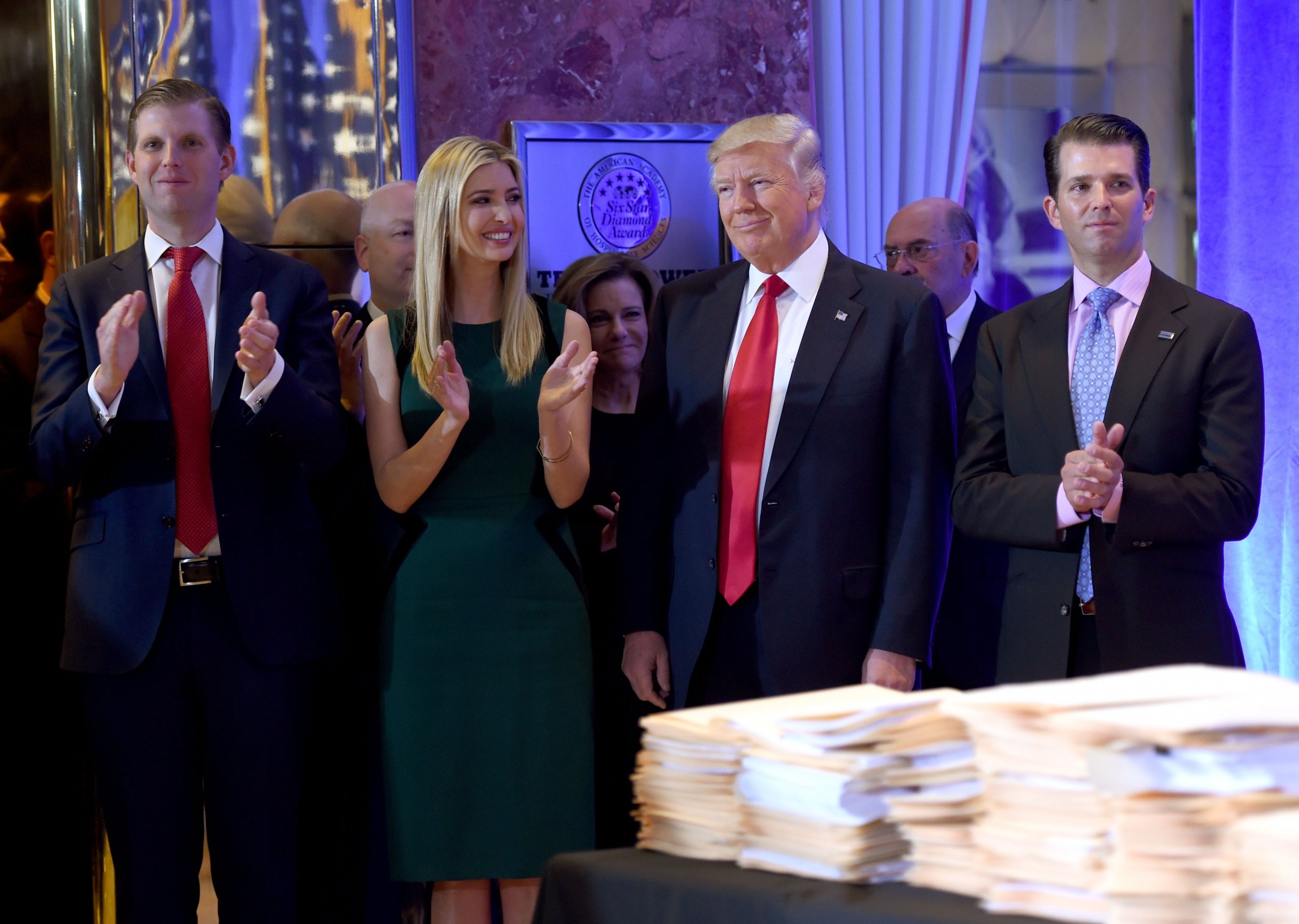 Donald Trump Jr., Eric Trump and Ivanka Trump all weighed in Sunday on Attorney General William Barr's summary of Robert Mueller's investigation into alleged Russian interference in the 2016 election.
Trump Jr. and Eric Trump both slammed the media on Twitter, calling coverage of the special counsel's probe a "farce" and a "hoax." After sharing a post from her father claiming "total exoneration," Ivanka Trump tweeted a quote from President Abraham Lincoln: "Truth is generally the best vindication against slander."
Barr's four-page letter reported that Mueller found no evidence of collusion between Russia and Trump's 2016 campaign. Barr added the special counsel hadn't determined if the president had acted to obstruct justice or not. "While this report does not conclude that the President committed a crime, it also does not exonerate him," Mueller's report read, per the attorney general.
The president's eldest son published a series of tweets after Barr published his letter Sunday, calling out outlets including CNN and BuzzFeed for producing "more than two years of non-stop conspiracy theories." Trump Jr. referred to the reporting of "collusion truthers in the media" as a "farce" that had been "fully debunked."
Responding to news that top Democrats Nancy Pelosi and Chuck Schumer were unsatisfied with Barr's letter and wanted Mueller's full report released, Trump Jr. tweeted: "We knew it was coming... the patented Democrat tripple [sic] down (X 100,000,000,000,000...). When the media is on your payroll I guess you can get away with anything as proven by the last two years collusion farce."
The president's middle son, Eric Trump, also attacked the media in two tweets. Responding to a social media post from Jim Acosta, whose White House press pass was revoked to much outcry last year, Eric Trump accused his network, CNN, of peddling a "hoax" for two years.
When Acosta tweeted on the obstruction of justice issue Sunday, Eric Trump shared the post and commented: "Sad to see that you are upset by the fact that #POTUS and the Trump Campaign did NOT collude with Russia, despite the hoax @CNN has exploited for two years. What part of 'No American conspired or worked with Russia to influence the 2016 campaign' is unclear? #CNNSucks."
In a follow-up tweet, he called for the mainstream media to apologize for "the hell everyone has been put through for the past two years."
Aside from retweeting her father, Ivanka Trump did not directly address the Mueller report on Twitter Sunday. Instead, she borrowed a line from a July 1864 letter from Lincoln to Honorary Secretary of War Executive Mansion Edwin M. Stanton.Stanton had passed on a letter that claimed the postmaster general of the time, Montgomery Blair, had called certain military officers cowards after his Maryland house was burned.
In response, Lincoln dismissed the "offensive remarks" as a "hasty" response to a moment of "vexation"—if they were truly spoken at all. He said they did not warrant Blair's removal.
"Besides this, truth is generally the best vindication against slander," said Lincoln. "I propose continuing to be myself the judge as to when a member of the Cabinet shall be dismissed."
The graphic below, provided by Statista, highlights the ongoing investigations and lawsuits that Donald Trump or his organizations are involved in.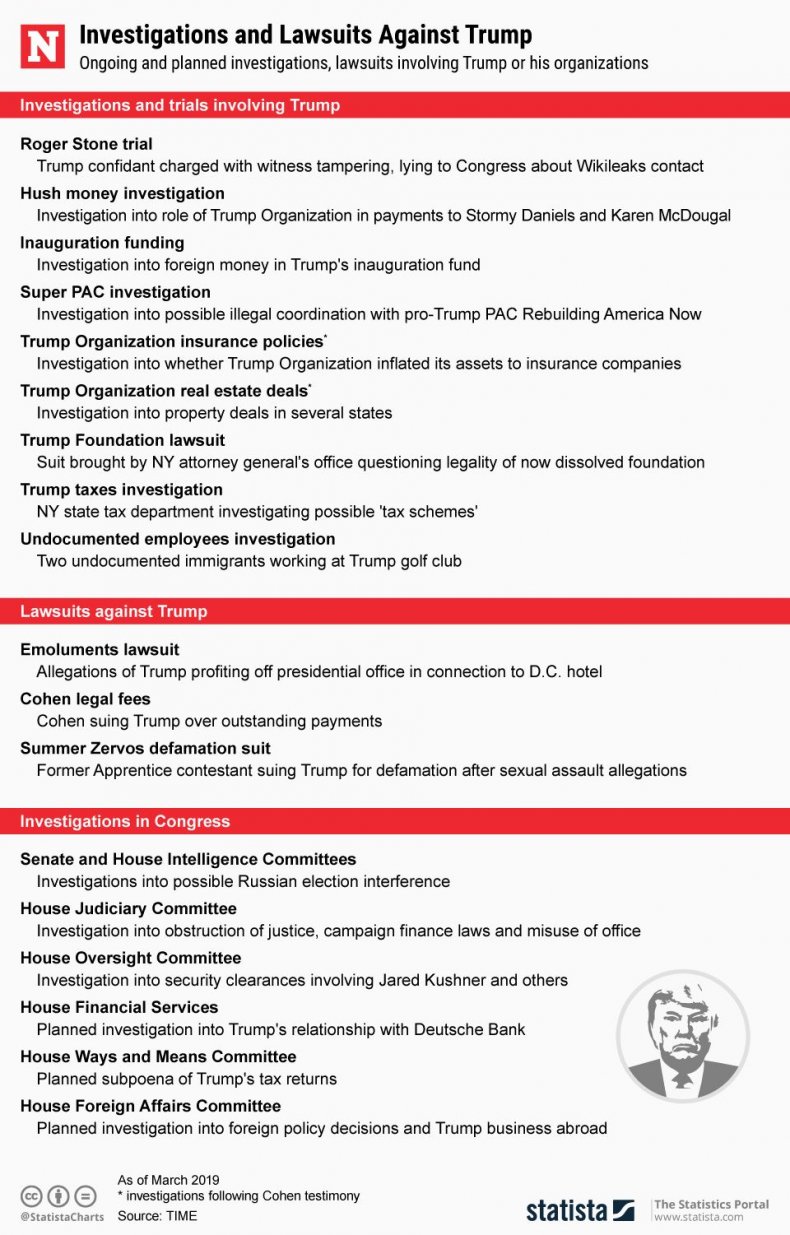 This article was updated to include an infographic.