Is the Trump Family Hiding Secrets? Company Issued New Non-Disclosure Agreements After Election Day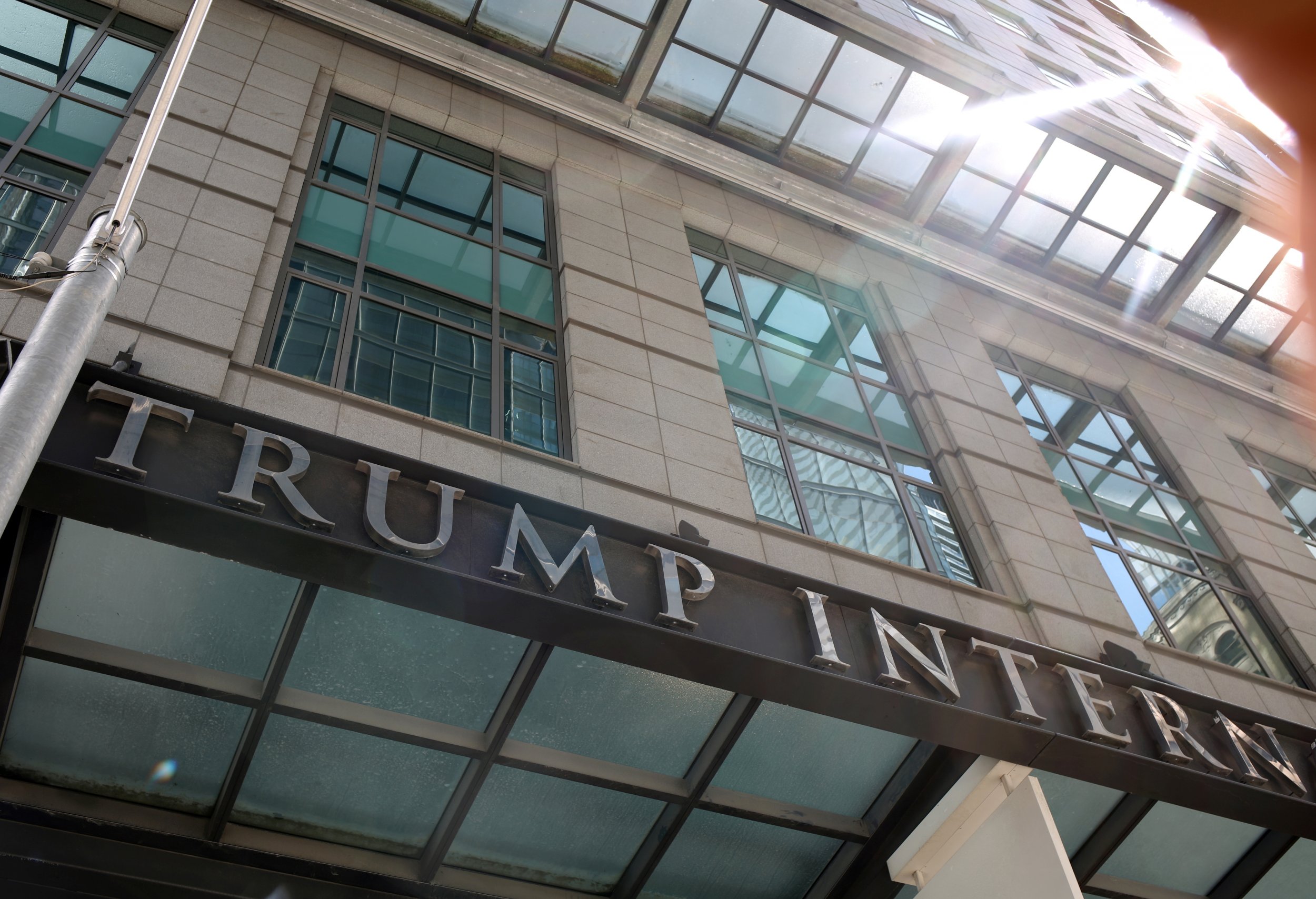 The first rule in the Trump Organization, following the president's election victory last fall, is you do not talk about the Trump Organization—especially current and even future members of the Trump brood like spouses and children.
President Donald Trump's global company, now run by his sons Donald Jr. and Eric, reportedly had employees at every level sign a retroactive non-disclosure agreement (NDA) after Trump entered the White House, CBS News reported Thursday after obtaining the agreement.
The NDA reportedly adheres Trump Organization employees from revealing any "secret" information about Trump family members, including extended members, and "present, former and future spouses, children, parents, in-laws."
Employees had to sign the agreement or be fired, and if they did sign the NDA would run for the rest of their lives, according to CBS News.
It also highlights matters that cannot be made public like "all political, legal, social, religious, health-related affairs, activities, views and/or opinions of any member of the Trump family…all photographs, movies, sketches, videos, sound or image recordings or likenesses of any member of the Trump family."
As of December, the Trump Organization was the 48th largest company in the country—a 14-spot jump compared with 2015—with $9.5 billion in revenues last year and 22,540 employees, according to research firm PrivCo.
Washington, D.C.–based lawyer Debra Soltis said the NDA could be a means to stop whistleblowers and that she found it "troubling." The agreement does not stop an employee from testifying in a government investigation, but only that the employee gives the organization a heads-up beforehand.
NDAs are quite common in the corporate world, and are often a means to keep in-house secrets learned while working for a company from reaching competitors. But Forbes also explained last year that NDAs could also be used when presenting a new idea or invention to a prospective business partner or investor, among myriad other reasons.
But in the case of the Trump family, with its current direct extension to the White House, investigations into the Trump campaign's alleged links to the Russian government last year and Trump opting not to release his tax returns, the revelation of a retroactive NDA could raise eyebrows.
Of late, the president himself seemed to want his finances cordoned off from Special Counsel Robert Mueller. During a far-ranging interview with The New York Times last week, Trump said he thought it was a "violation" for the former FBI director's investigation to delve into his finances even though they "are extremely good, my company is an unbelievably successful company."