It's been a year since President Donald Trump signed the executive order overturning his own policy of separating migrant children from their families at the U.S. southern border, an act that resulted in more than 2,800 minors being detained and held in camps away from family.
But in the 12 months since the policy reversal, another 700 children have been separated from their parents or family members and put into foster care or camps without basic sanitary necessities like toothbrushes, diapers and soap, according to new data provided by the government to the American Civil Liberties Union.
The president's executive order still allowed for the separation of families if it was believed that caregivers posed a serious danger to their children or had a criminal record, but no specific guidelines were given and the ACLU argues that the administration has recently employed a very broad interpretation of what it considers a serious danger.
"In the last few months these types of separations have risen drastically," Lee Gelernt, lead lawyer for the ACLU case, told the Houston Chronicle. "The government is trying to drive a truck through what was supposed to be a very narrow exception."
Gelernt said some of the cases he's seen involve toddlers being taken from their parents over traffic violations.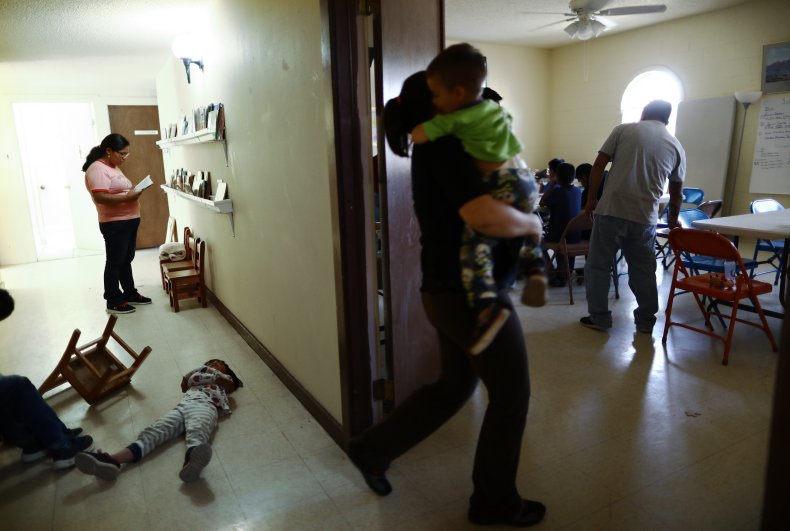 "The government is unilaterally deciding parents are a danger and then separating them without informing the children's facilities that the child has been separated, without telling the parent the basis of the separation, and without affording any due process to the family to contest the separation," Gelernt said.
Texas Republican Representative Michael McCaul meanwhile, told CBS' Face the Nation that the camps these children are being held in are the "worst" he's ever seen.
"We have to pass humanitarian aid to take care of these children. That is the nation we are. We have to take care of these kids. ... I've lived in that state, I've been down there throughout my 15 years in Congress and before that as a federal prosecutor. This is the worst I've ever seen it and it has to be taken care of," he said.
Republicans have been putting the onus on Congress to fund the camps, while Democrats are questioning why the Trump administration doesn't have the money to provide basics, like shampoo. So far, no bipartisan legislation or solution has been proposed.