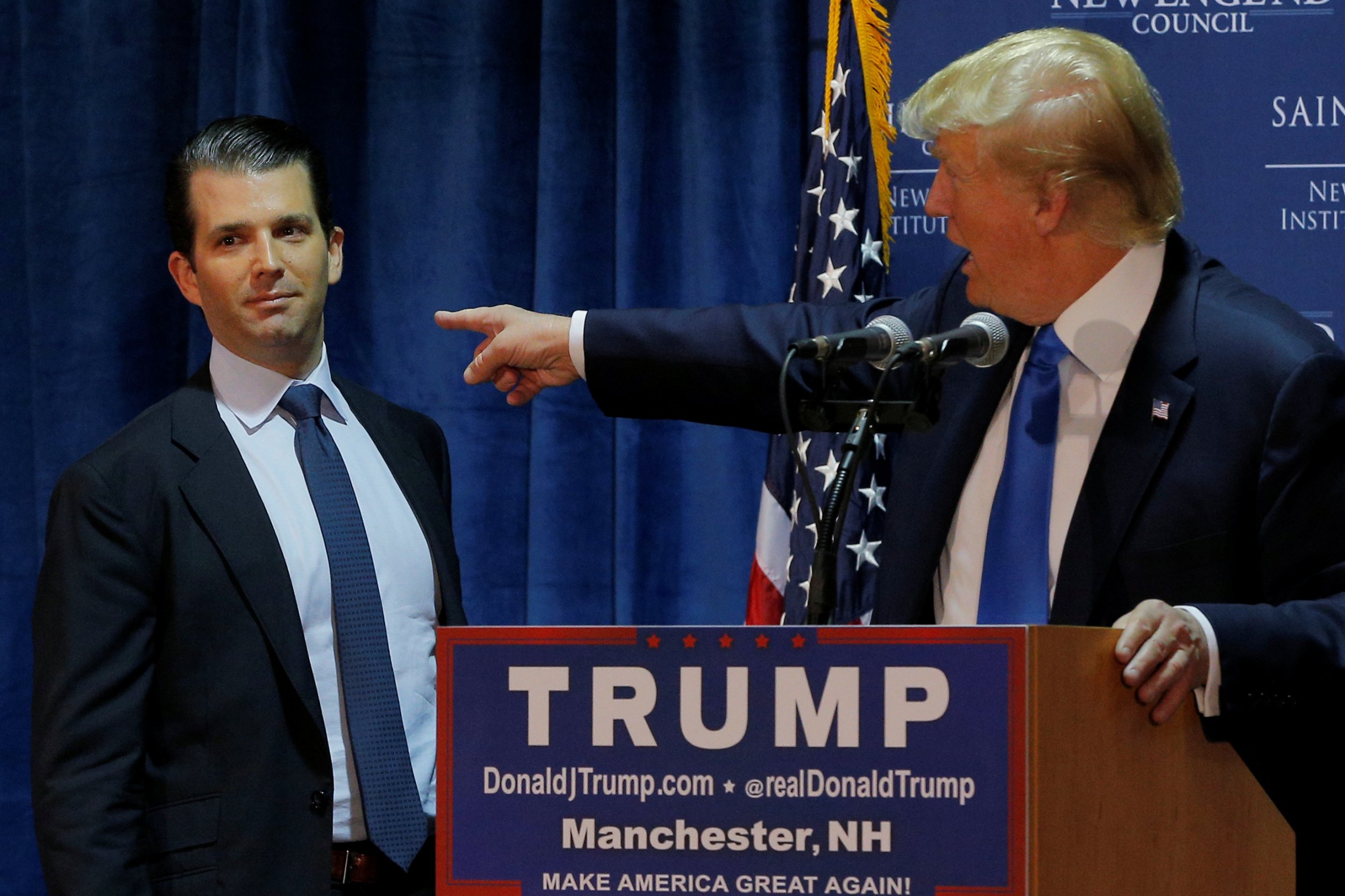 There is no solid evidence that shows Russia put Donald Trump in the White House, but the investigation into potential collusion between the Kremlin and the Trump family during the 2016 presidential election is already costing the president's campaign big bucks. Trump's campaign spent more than $1 million in legal bills over the past three months, including more than $200,000 toward lawyers representing Donald Trump Jr., according to campaign spending records filed to the Federal Election Commission and made public Sunday.
The spending adds up fast: The campaign gave $802,185 to the law firm Jones Day, longtime lawyers for the Trump campaign and one of the nation's top paid legal offices. The $1 million in legal fees represents a sizable chunk of the total $4 million in spending the campaign reported.
In all, the latest expenses means the president's campaign and the Republican National Committee have so far spent more than $2 million on legal representation for the first family in the Russian probes being carried out by congressional committees and special counsel Robert Mueller. Under federal law, the president's campaign can pay for his legal fees if the costs relate directly to the investigation.
All that money is, of course, spare cash for the Trump family, the wealthiest first family ever. Despite Trump's historically low approval ratings, the Trump campaign and satellite fundraising committees collected $11.6 million from supporters during the most recent election fundraising quarter. That brings the president's total campaign fundraising so far this year to $36 million. His campaign fundraising has far outpaced any modern president serving his first year in office.
The Trump campaign also paid up $237,924 in services to Alan Futerfas, Donald Trump Jr.'s lawyer in the Russia probe. Trump's oldest son has faced allegations of helping his father's campaign collude with Russia after reports surfaced earlier this year that he and brother-in-law Jared Kushner and then-campaign manager Paul Manafort meet with a Russian lawyer to discuss Hillary Clinton's campaign during the 2016 race. Trump Jr. with the the Senate Intelligence Committee on September 7 to answer questions about the meeting in a closed-door interview. "Obviously I'm the first person on a campaign to ever take a meeting to hear info about an opponent... went nowhere but had to listen," Donald Trump Jr. tweeted in July when the meeting was first made public.
The president has repeatedly dismissed the investigation into his campaign as a "hoax" and a "witch hunt".