The Trump Family Welcomes Eric Luke Trump on (of Course) Twitter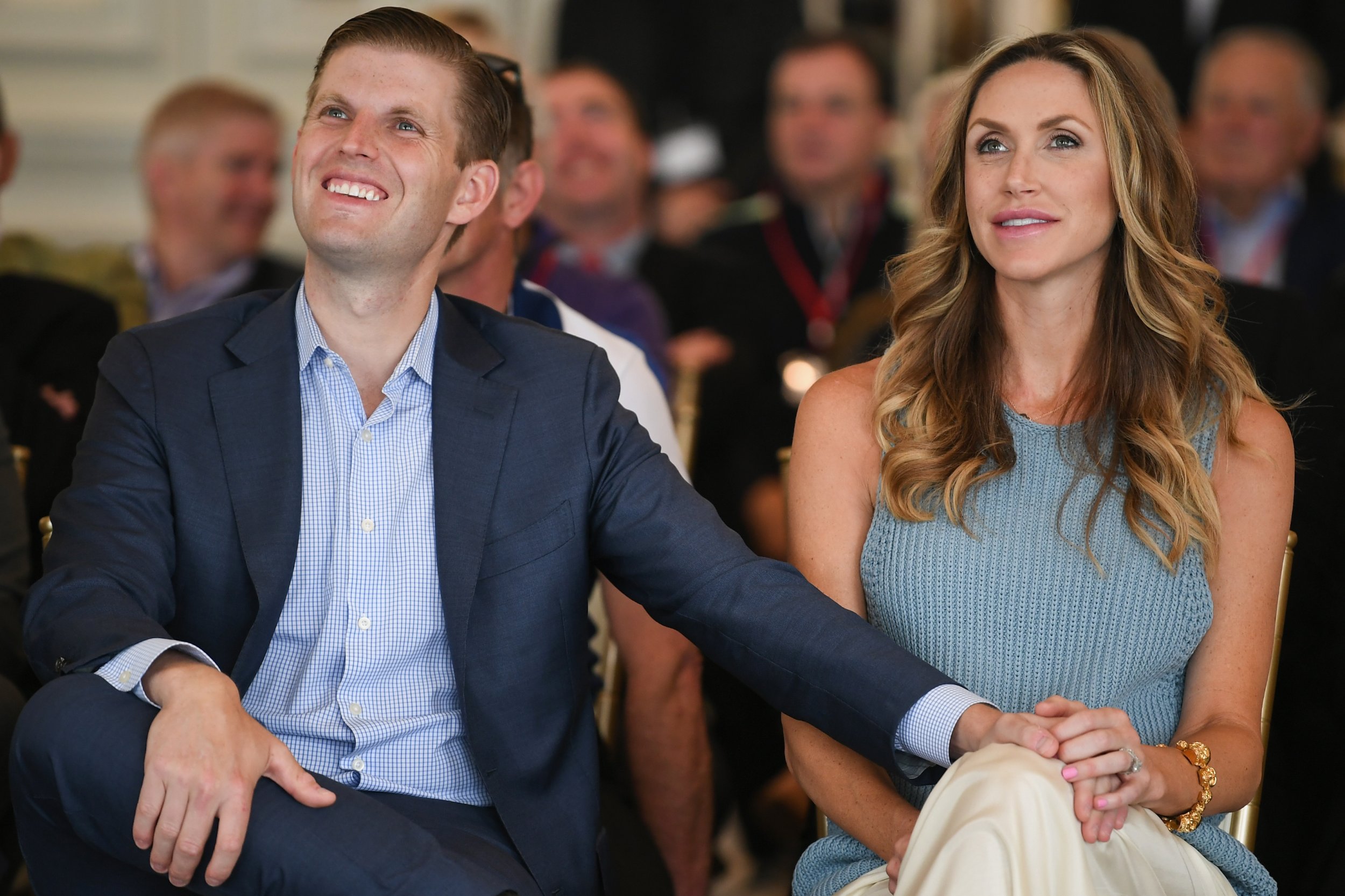 The world—and the leader of the free portion of it—welcomed a new Trump today in typical first family fashion: on Twitter.
Early Tuesday morning, Eric and Lara Trump revealed the birth of their first child, Eric "Luke" Trump, the ninth grandchild of President Donald Trump.
The post said the new parents, who wed in 2014, were "excited to announce the birth."
President Trump followed the outpouring of congratulations with his own Twitter post at around 3 p.m. "Congratulations to Eric & Lara on the birth of their son, Eric 'Luke' Trump this morning!"
Aunt Ivanka Trump tweeted a welcome message to her nephew. "Welcome to the world, baby boy. I can't wait to meet you," she said. Ivanka and her husband, Jared Kushner, have three kids, Arabella, Joseph and Theodore.
Uncle Donald Trump Jr. jokingly warned his younger brother that there would be "revenge" for a drum set Eric had given to one of Donald Jr.'s five kids with his wife, Vanessa, who tweeted her own excitement for a new nephew: "All the cousins can't wait to meet him!"
Eric is the executive vice president of The Trump Organization, and the company's official account also extended Twitter congratulations and posted photos of Eric and his son. The Trump Organization reserved the domain names for Theodore James Kushner after his birth, and domain name combinations for Eric Luke Trump were locked down on September 6.
Jared Kushner has never shared his family's affinity for Twitter and did not break that pattern to celebrate. Tiffany Trump, currently studying at Georgetown Law, had not tweeted on Tuesday afternoon either.