Trump Fan Says He Was Kicked Out of Bar for Wearing 'Make America Great Again' Hat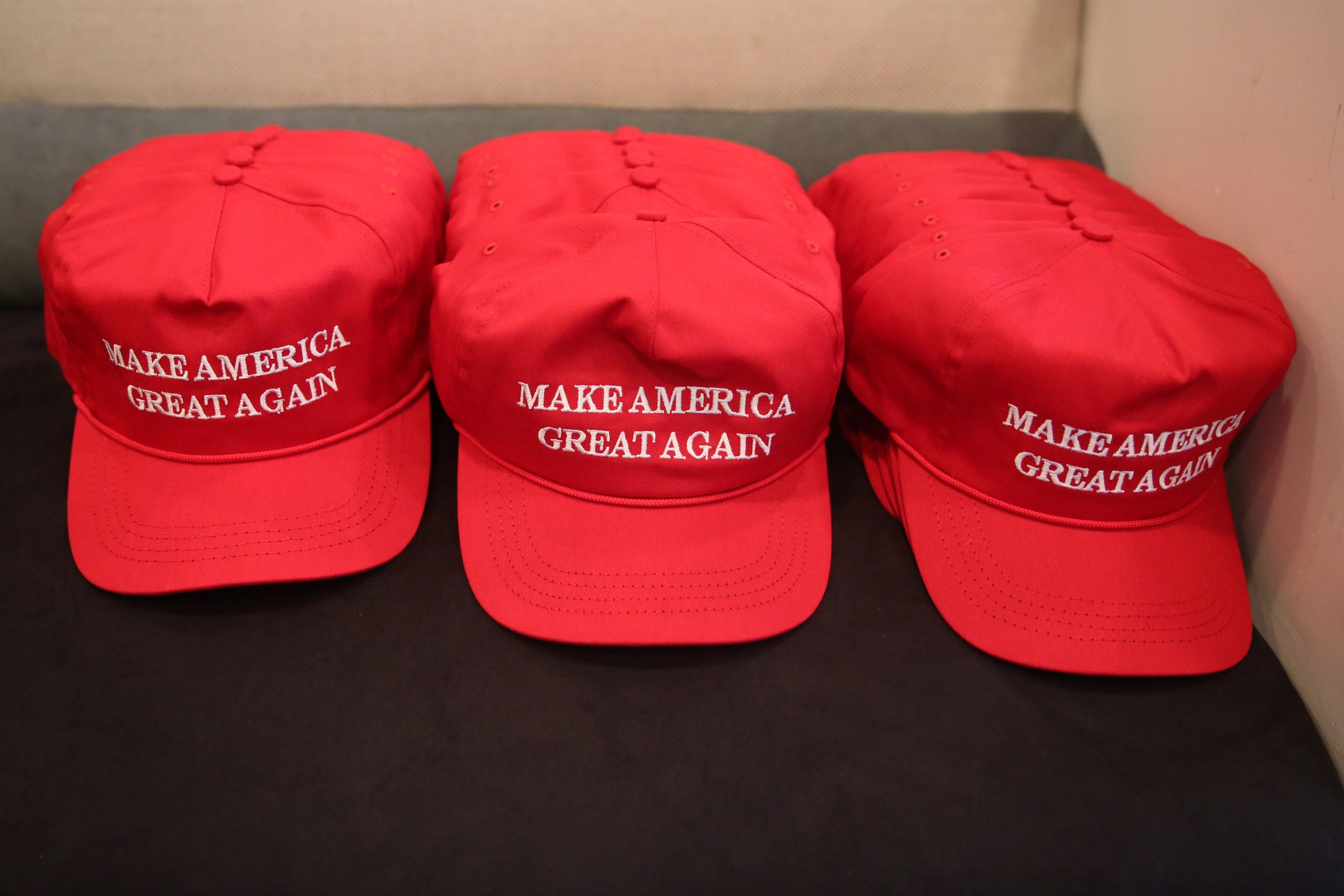 A supporter of President Donald Trump—wearing his "Make America Great Again" red ball cap—was allegedly kicked out of a New York City bar for being a fan of the 45th president. Now that man is suing the bar for discrimination, the New York Post reported this week.
Greg Piatek, an accountant from Philadelphia, claimed in his lawsuit that he was booted from The Happiest Hour in the West Village neighborhood of Manhattan in late January after a visit to the 9/11 Memorial with some friends. After sipping on a jalapeño margarita, the 30-year-old claimed he and some pals were considering another drink when he noticed a bartender staring at his hat. "Is that hat a joke?" she allegedly asked.
Eventually he got the drinks from the bartender, but not without further drama. Another bartender allegedly said, "Don't even try to order from me. I won't get you a drink."
Piatek claimed to the Post that eventually a manager told him, "Anyone who supports Trump—or believes what you believe—is not welcome here! And you need to leave right now because we won't serve you!"
In the wake of the alleged incident, the Happiest Hour's Yelp and Facebook pages were flooded with negative reviews Tuesday, seemingly from Trump supporters. Its Yelp page displayed an "Active Cleanup Alert" message that noted the "business recently made waves in the news, which often means that people come to this page to post their views on the news." Seeking comment, Newsweek called the restaurant multiple times throughout the day but no one picked up the phone.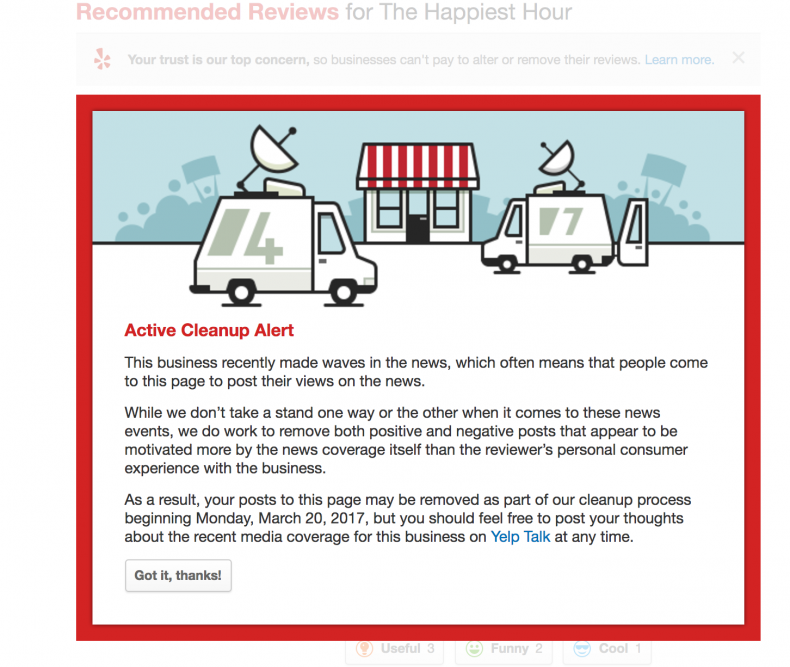 This is not the first case of an alleged anti-MAGA incident. During the Inauguration Day celebrations in Washington, D.C., for instance, one Trump-backer had his hat stolen by protesters who were about to burn it. The Trump supporter chased the thief down and rescued his hat from the flames, the Washington Post reported.
Shortly after the November election a man in Coral Gables, Florida claimed "anti-white discrimination" and yelled at a Starbucks barista, suggesting he wasn't being served because of the Trump support displayed on his car. Other witnesses said the man was simply mad because his drink was taking too long.
Before that, during the campaign in June, a mother and daughter in Virginia claimed a burger joint wouldn't serve them because they were decked out in Trump gear.