Trump Fans Threaten Walmart Boycott Over Impeach 45 Baby Clothes
Walmart is facing a backlash over its decision to sell baby clothing and other garments featuring the slogan "Impeach 45."
Twitter users threatened to boycott the store after pictures of a onesie featuring "Impeach 45" were shared, with several messaging Walmart to demand the line be withdrawn.
"@walmart why are you selling Impeach 45 baby clothes on your website????? What kind of message are you trying to send? " wrote Twitter user Ryan Fournier, the chairman of Trump Students.
And other Trump supporters tweeted their disgust at the store's decision to sell the clothing, with one eagle-eyed Twitter user pointing out the store had 13 items for sale with the slogan Impeach 45.
"#MAGA supporters please retweet the hell out this! After all @realDonaldTrump has done for American businesses, @Walmart has the nerve to sell a Impeach 45 baby shirt? Let them know how you feel about it!" another added.
As well as baby clothes featuring the slogan, which appear to be sold via a third party, Walmart's website also features impeach T-shirts for grown-ups, as well as a mug that says: "Impeach Trump."
It is not the first time Walmart has faced a backlash over clothing sold on its website, with an outcry after it emerged the website featured a T-shirt with the words: "Rope. Tree. Journalist. Some assembly required."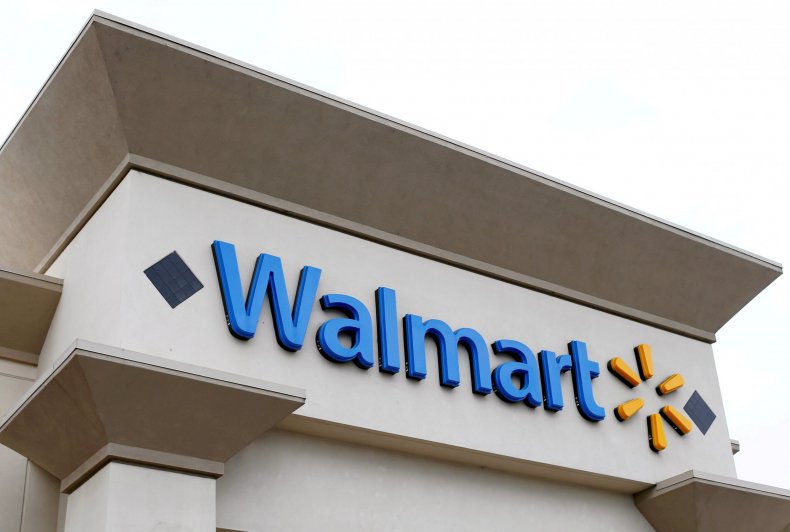 "This item was sold by a third-party seller on our marketplace and clearly violates our policy," a Walmart statement said at the time, CBS News reported. "We removed it as soon as it was brought to our attention, and are conducting a thorough review of the seller's assortment."
And last year, it emerged the store was selling Trump hats at a fraction of the price of official MAGA hats sold by the Trump campaign store.
Walmart's $10 hats, described online as USA Trump hats, were similar to the hat worn by Trump to a number of official outings—with USA emblazoned on the front, the number 45 on one side and the American flag on the other.
On Trump's online campaign website, the hat was available for $40, with its description reading: "The only place online to purchase the Official USA rope hat worn by 45th President-Elect Donald J. Trump, himself."
Walmart did not immediately respond to a request for comment.