Trump FBI Investigation: Sarah Sanders Once Described FBI Probe Targets Who Attack Bureau as Losers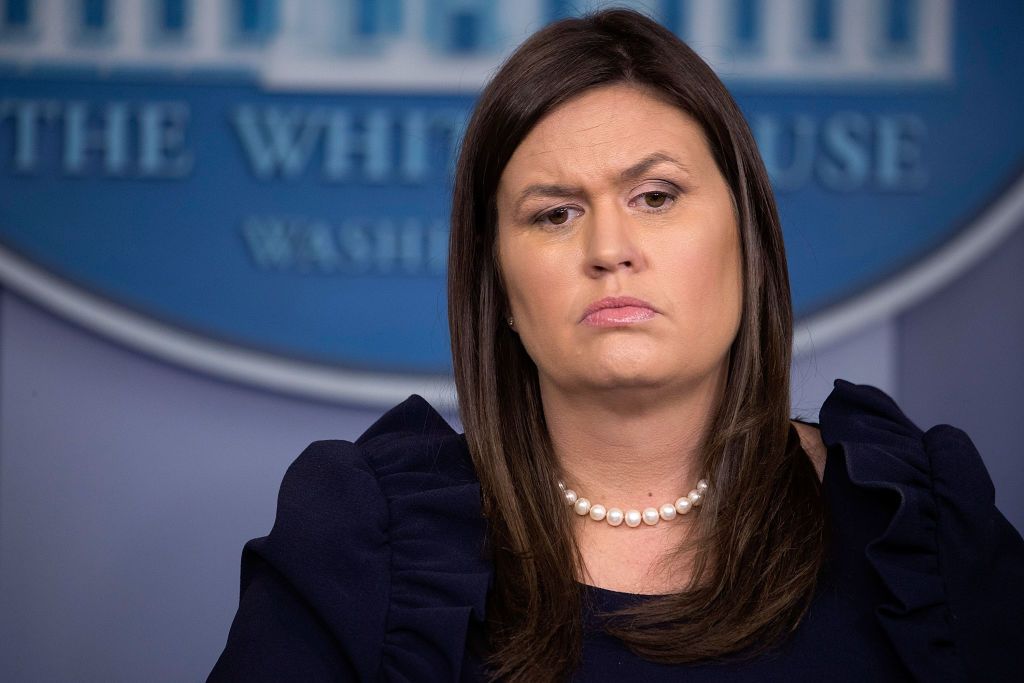 A tweet in which White House Press Secretary Sarah Sanders said "you're losing" when you attack the FBI while under investigation has reemerged.
"When you're attacking FBI agents because you're under criminal investigation, you're losing," she tweeted about Democrats from her personal account in 2016, before being appointed press secretary in 2017.
In the tweet she links to a blog posting commenting on a report alleging anti-Clinton bias in the FBI, which sensationally reopened an investigation into Clinton's use of her email servers while Secretary of State only days before the 2016 election.
Twitter users were quick to point out that the message could well apply to Sanders' current boss, President Donald Trump, who according to a bombshell New York Times report Saturday was investigated by the FBI over his Russia links shortly after taking office, and has responded with attacks on senior officials.
Trump lashed out at former FBI officials in tweets Saturday, branding leaders as "corrupt" and former FBI Director James Comey, whose sacking by Trump prompted the probe, a "sleaze."
Sanders had in a statement Friday criticized the Times report.
"This is absurd," Sanders said. "James Comey was fired because he's a disgraced partisan hack, and his Deputy Andrew McCabe, who was in charge at the time, is a known liar fired by the FBI. Unlike President Obama, who let Russia and other foreign adversaries push America around, President Trump has actually been tough on Russia."
Joyce Alene, a University of Alabama law professor, in a tweet said Sander's own attacks on the FBI chiefs was aptly described in her 2016 tweet.
"Responding to the NYT report the FBI opened a counterintelligence investigation into whether Trump was secretly working on behalf of Russia, Sarah Sanders responded tonight that Comey was a "disgraced partisan hack" & McCabe was a "known liar." Her tweet pretty much says it all," she wrote of Sanders' 2016 message.