Trump FBI Pick Chris Wray Worked on Russia Case but Deleted it From His Company Bio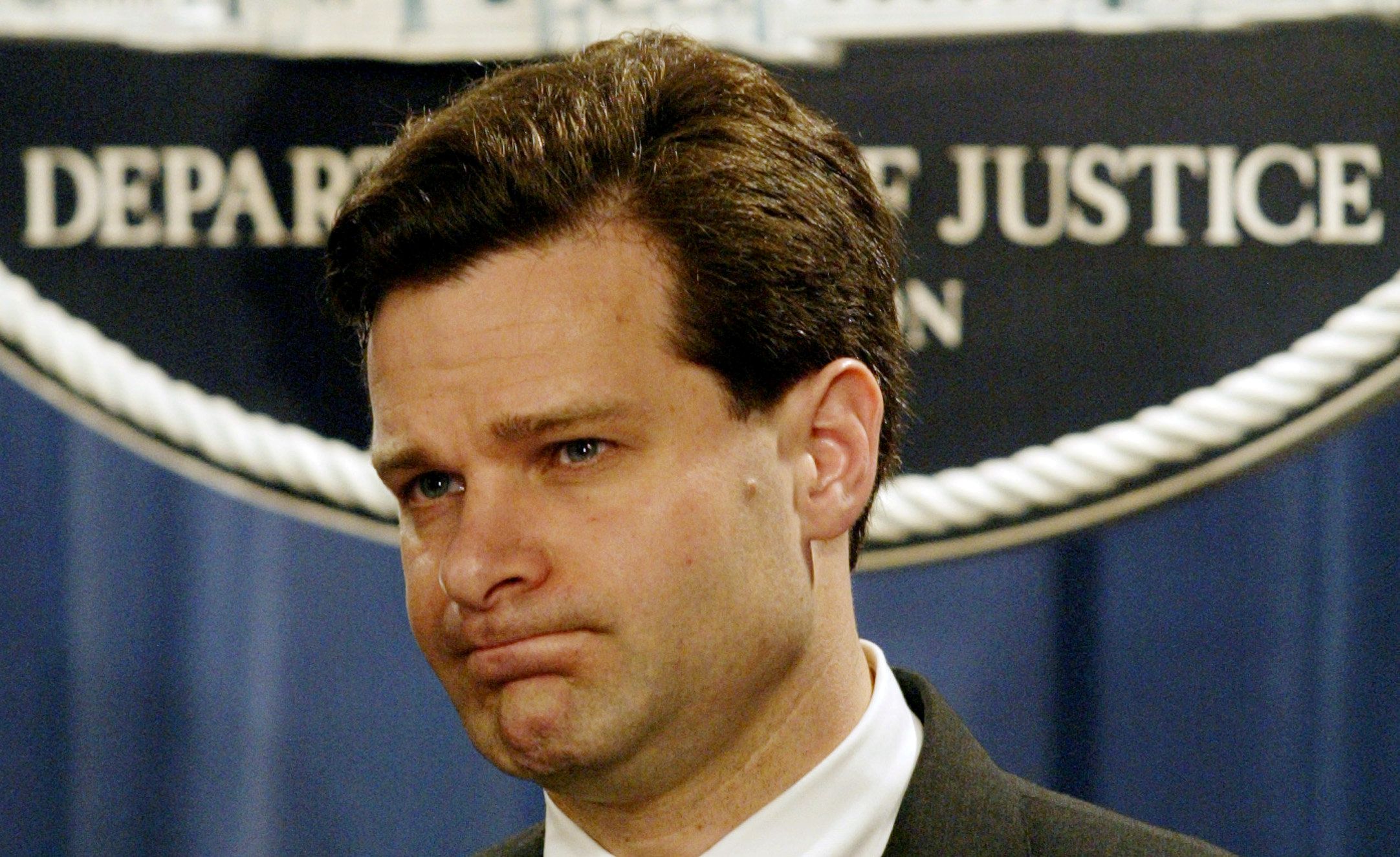 President Donald Trump's FBI director pick, attorney Chris Wray, reportedly represented an American energy executive who was facing a criminal investigation by Russia in 2006. However, as Trump deals with multiple investigations amid speculation about his campaign's ties to Russia, one wouldn't know that particular detail of Wray's career history.
Why? Wray himself deleted the reference this year, well before he was up for one of the country's top law enforcement jobs, CNN reported Tuesday.
As early as 2009, Wray's profile for law firm King and Spalding described his clients and included the line: "An energy company president in a criminal investigation by Russian authorities."
The firm said that Wray made the changes in January but that he wasn't the only attorney to work on the case over the years for a client the firm would not name. With offices spread across the globe, King and Spalding have previously represented companies that dealt with Russian state-run energy companies Rosneft and Gazprom, CNN reported.
"Chris made this change to his bio, along with other minor tweaks, in an attempt to make the material more current. At the time, he made the adjustments, January 12, 2017, he was not being considered for, and did not anticipate being nominated for, FBI director or any position in government," a firm spokeswoman told CNN. "Moreover, the representation that was dropped from his online bio related to a matter where Chris, King and Spalding and the client were adverse to the Russian government. Mr. Wray worked on this matter in 2006. Other attorneys at the firm worked on the matter in 2006, 2007 and 2011.
"The executive is an American citizen and lives in the United States," the spokeswoman continued. "During the course of the dispute, the Russian government sought to exert leverage against this executive and the company by initiating a criminal investigation in Russia against him. Chris and the firm were engaged to handle the U.S. legal issues that arose from the situation."
A call, with a request for comment, from Newsweek to Wray's Washington, D.C., office was not immediately returned. Based on internet archive service Wayback Machine, the reference to the client facing Russian scrutiny was found on Wray's profile as recently as November 18.
To date, Trump has not formally nominated Wray. To do so, the formal nominee must be sent to the U.S. Senate, but the White House has yet to do so, Deputy Press Secretary Sarah Huckabee Sanders confirmed Thursday during a press briefing.
"There's a pretty lengthy paperwork process, I know, that goes with selecting that individual," Sanders said. "And so I believe they're in the middle of that process. And as soon as it's completed, it will be sent over."
Wray, who will face a Senate confirmation hearing to replace James Comey at the FBI, previously served as head of the Justice Department's criminal division from 2003 to 2005 during President George W. Bush's administration.
Though a date has not been scheduled for Wray's nomination hearing, he has faced increased scrutiny of late. Wray represented New Jersey Governor Chris Christie in the infamous "Bridgegate" scandal and is reportedly still working for Christie, the Asbury Park Press reported Monday.
Wray's firm has made $2.1 million after being hired by Christie in 2014, a sum that includes more than $650,000 for work on Bridgegate-related material.