Trump FDA Commissioner Says U.S. Can Be Doing 'Much More' To Manufacture COVID Pills
Former Food and Drug Administration (FDA) Commissioner Scott Gottlieb thinks the U.S. can do more to ramp up production of coronavirus pills.
Appearing on C-SPAN Thursday morning, Gottlieb suggested taking an "Operation Warp Speed" approach to building up the supply of various COVID-19 treatments like antiviral pills and monoclonal antibodies.
"We can be doing much more, in my view, to be scaling up particularly the manufacturing of those drugs," Gottlieb said.
Gottlieb led the FDA under former President Donald Trump from 2017 to 2019. He left the administration before coronavirus hit the U.S. and now serves as a board member of Pfizer, which created one of the vaccines with BioNTech and developed the oral treatment pill Paxlovid.
The FDA approved Paxlovid earlier this month for mild and moderate cases of the virus in high-risk individuals who are more likely to suffer severe illness or require hospitalization. The treatment is also approved for high-risk pediatric patients ages 12 and older who weigh at least 88 pounds.
Gottlieb acknowledged it's a "long time cycle" to produce such a pill, roughly 6 to 9 months.
"If we wanted to have more drug available right now, we would have needed to make a decision back in the summer to start allocating significantly more money to start manufacturing these drugs at risk—not just Paxlovid but all the drugs—and I think the government could have done that," he said. "You could have put $3, $4 billion behind the manufacturing of all these drugs and you would have more supply right now."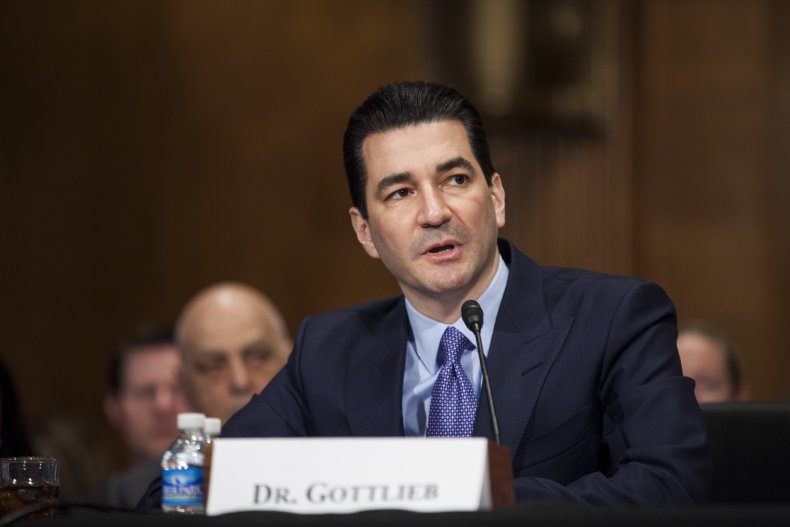 The White House has purchased 10 million doses of Paxlovid, and President Joe Biden pledged that 250,000 treatment courses of the antiviral pill will be available starting in January.
The administration has also ordered three million treatment courses of Merck, another antiviral drug to treat COVID-19 infected adults granted emergency use authorization by the FDA. Though the FDA advised the pill, known as molnupiravir, should be used for those whom alternative treatment options are "not accessible or clinically appropriate."
Biden said on December 22 that the government would use "any resource needed," including the Defense Production Act, to guarantee distribution of the treatments.
The president also said his team "will be working with states to ensure those are being distributed equitably and fairly and that our hardest-hit communities are reached."
Paxlovid and Merck antiviral treatments will need to be described by a doctor and should be taken as soon as possible after a person receives a positive COVID-19 test result and within five days of the first symptoms.
Newsweek has contacted the White House for comment on the manufacturing of the COVID pills.