Trump Fears Mueller Will Believe Comey Over Him Because They're 'Best Friends'
President Donald Trump echoed the fears of his lawyer Rudy Giuliani on Monday when he said that an interview with special counsel Robert Mueller could end as a "perjury trap."
Trump said in an interview with Reuters that he worried that any statements he made under oath to Mueller could be compared with those of others who have testified in the investigation into Russian interference in the 2016 election and that any differences could be used against him.
Specifically, the president said that Mueller might be more inclined to believe former FBI Director James Comey over him.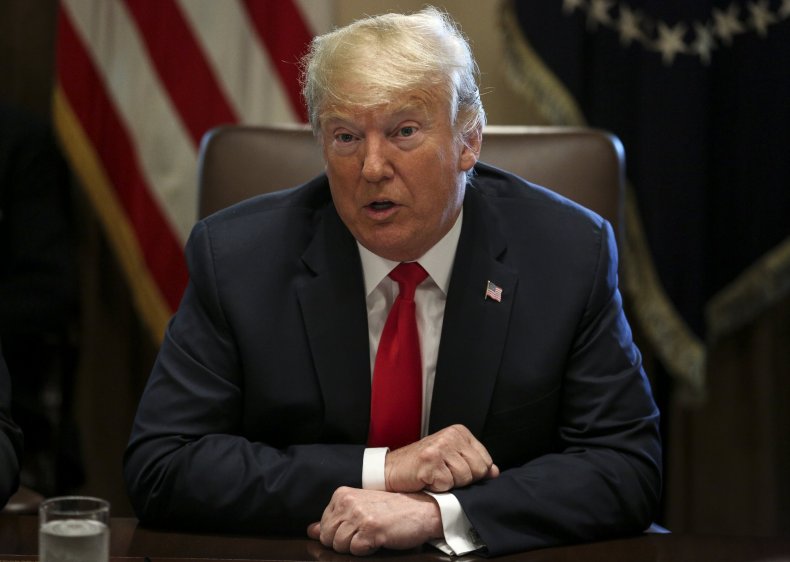 "If I say something and he (Comey) says something, and it's my word against his, and he's best friends with Mueller, so Mueller might say: 'Well, I believe Comey,' and even if I'm telling the truth, that makes me a liar. That's no good," Trump told the news agency.
While Trump voiced his concerns, he did not say whether he would eventually agree to an interview with Mueller, who is also investigating potential collusion between Trump's campaign team and the Russians during the 2016 election and obstruction of justice by the president.
He also would not say whether he would strip Mueller of his security clearance, after doing so last week to former CIA Director John Brennan, who has been a staunch critic of the president.
"I haven't given it a lot of thought," Trump said.
The president's concerns over an interview with Mueller appeared to expand on Giuliani's pronouncement over the weekend that "truth isn't truth."
In an interview on Sunday with NBC's Chuck Todd, Giuliani said Trump wouldn't be rushed into testifying before Mueller "so he gets trapped into perjury.
"When you tell me that he should testify because he is going to tell the truth, and he shouldn't worry, that's silly because it's somebody's version of the truth. Not the truth," Giuliani said.
Read more: Rudy Giuliani says we should ignore evidence of Trump's collusion because "truth isn't truth"
"When Todd pointed out that "truth is truth," Giuliani insisted, "No, it isn't truth. Truth isn't truth."
In the same interview, Giuliani acknowledged that the original intention behind the now-infamous Trump Tower meeting between Trump campaign officials and a Russian delegation, including a Kremlin-linked lawyer, was to get dirt on his political opponent, Hillary Clinton.
The meeting, however, said Giuliani, "turned out to be a meeting about another subject."
He said that whatever the meeting's intention, it was not an attempt at collusion.
"Any meeting with regards to getting information on your opponent is something any candidate's staff would take," Giuliani insisted "She didn't represent the Russian government, she was a private citizen. I don't even know if they knew she was Russian."
Trump Fears Mueller Will Believe Comey Over Him Because They're 'Best Friends' | U.S.