Trump Senses Diminishing Respect, Fears Donors and Lawmakers Will Abandon him as Legal Peril Worsens, Report Says
As Donald Trump and his administration continue to be bogged down in federal and criminal investigations, the president is reportedly worried that Republican lawmakers and donors will begin to abandon him just two years into his term.
In a report by the Los Angeles Times, several people who are close to the president said that Trump senses that he is losing respect in the White House and worries that he won't have the support from donors and lawmakers for his 2020 re-election bid.
"They're still not saying it publicly, but most Republicans on the Hill understand ... that it's not going to end well, that it's going to be bad," a longtime Republican operative close to Trump said.
This week was a tumultuous one for the Trump administration as the president's former "fixer" and personal attorney Michael Cohen repeatedly implicated the president in federal crimes. Cohen was sentenced to three years in prison for a slew of charges, one of which he says he was directed in by candidate Trump in 2016: violating campaign finance laws by paying off two women months before the election in an effort to prevent them alleging publicly that they had had affairs with Trump.
"I am done with the lying. I am done being loyal to President Trump" Cohen told ABC in an exclusive interview this week. He also told the news outlet that "of course" Trump knew that paying off the women was wrong and illegal.
Cohen's confessions, coupled with lawsuits and investigations into the conservative The National Enquirer alleging Trump was in the room when negotiations were being made about killing a story about the payments and extramarital affairs, has rattled Trump's administration.
The president has gone on the defense, slamming his former attorney and claiming that Cohen is only pleading guilty to "embarrass" him. In a series of tweets on Thursday, Trump wrote that he "never directed Michael Cohen to break the law" and that Cohen has been lying about Trump's involvement to get a reduced sentence.
But the legal problems have already begun to negatively affect the Trump White House as special counsel Robert Mueller closes in on the president's inner circle, including Cohen, Paul Manafort and Michael Flynn.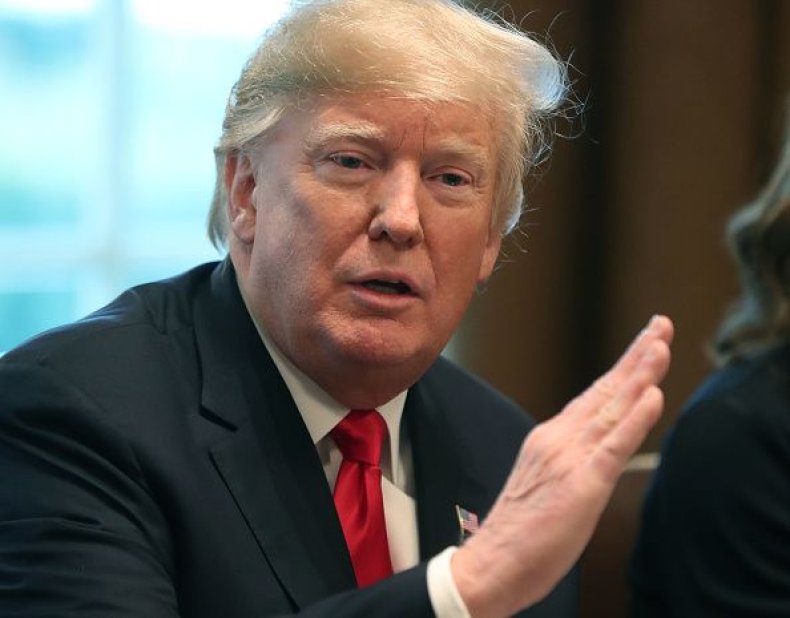 The president has already seen two people reject offers to be his next chief of staff, a job he said "everyone" wants. Vice President Mike Pence's chief of staff Nick Ayers flat out rejected Trump's offer while former New Jersey Gov. Chris Christie took himself out of the running.
Top Republican lawmakers have also been distancing themselves from the administration. Outgoing Sen. Orrin Hatch released a statement on Friday in which he expressed regret for his past defenses of Trump's innocence.
"I don't believe the President broke the law, but one of the core principles of our country is that no one is above the law. That means anyone who does break the law should face appropriate consequences," Hatch wrote.
The president's Art of the Deal ghostwriter, Tony Schwartz, told the Los Angeles Times that Trump's behavior suggests that he is fearing abandonment but that he would never admit that to himself.
"He doesn't feel the ordinary human emotions most of us do," Schwartz said. "For example, he's free of shame because he has no conscience, nor any self-awareness. So while his behavior certainly suggests he feels increasing fear and isolation, he would be the last one to know it."