Trump Feels Embarrassed by Mueller Probe as World Leaders Keep Asking About It
Special counsel Robert Mueller's investigation into Russia's interference in the 2016 election is causing embarassment for President Donald Trump, who has to face questions about it from foreign dignitaries.
John Kelly, the president's chief of staff, was asked whether the proble hung like a cloud over the White House during an interview with NPR's John Burnett. "It may not be a cloud, but certainly the president is, you know, somewhat embarrassed, frankly," he replied.
According to Kelly, the ongoing probe is a topic world leaders are keen to discuss when they visit the president, citing Israeli Prime Minister Benjamin Netanyahu, who himself is facing corruption charges at home, as an example.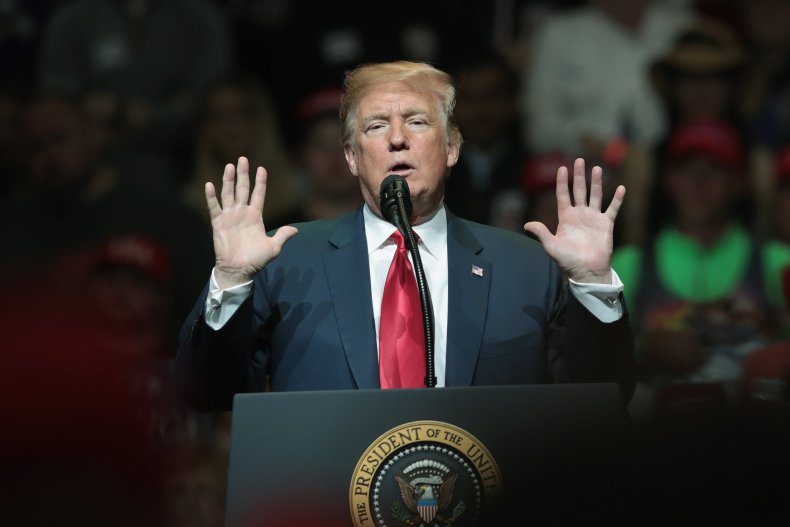 "When world leaders come in, it's kind of like, you know, Bibi Netanyahu is here, and he who's under investigation himself, and it's like, you know, you walk in and, you know, the first couple of minutes of every conversation might revolve around that kind of thing," Kelly said.
Kelly, who said he never considered leaving his job at the White House, avoided answering whether he agreed with Trump's characterization of the investigation as a "witch hunt," but believed the probe would not unearth anything "relative to our president."
The chief of staff isn't the only member of the Trump administration to share his thoughts about the probe. Vice President Mike Pence faced similar questions from NBC's Andrea Mitchell on Thursday. While avoiding bombastic statements, the vice president said he thought it was time for Mueller to "wrap it up" in the "interest of the country."
Pence has so far been untouched by the probe, which has encompassed several other members of the White House who were heavily involved in the 2016 presidential campaign, such Trump's son-in-law and senior adviser Jared Kushner, former chief strategist Steve Bannon and former communications director Hope Hicks.
According to The New York Times, Mueller provided Trump's lawyers with a list of at least four dozen questions he wanted to ask the president. The possibility of Trump being interviewed by Mueller's team has been the subject of speculation for months, but an official decision has yet to be reached.