Trump 'Fell in Line Behind Sean Hannity': Retiring Republican Says Trump Changed Mind on Border Wall Because of Cable Host
Retiring Pennsylvania Representative Ryan Costello said Thursday that Fox News host Sean Hannity played a pivotal role in President Donald Trump's changed stance on border wall funding, The Hill reported.
White House press secretary Sarah Huckabee Sanders said last Tuesday that the president was willing to sacrifice his $5 billion demand for a border wall in order to keep the government open. Trump later changed his stance, leading to a government shutdown after Democrats and Republicans failed to compromise on a spending bill.
"The Senate voted 100-0 to pass a clean CR [continuing resolution] and sent it to the House," Costello, a Republican, said while speaking on MSNBC, referring to a stopgap measure that passed through the Senate Wednesday but did not include money for the wall.
"Sean Hannity and a few other people screamed fire. The president then fell in line behind Sean Hannity."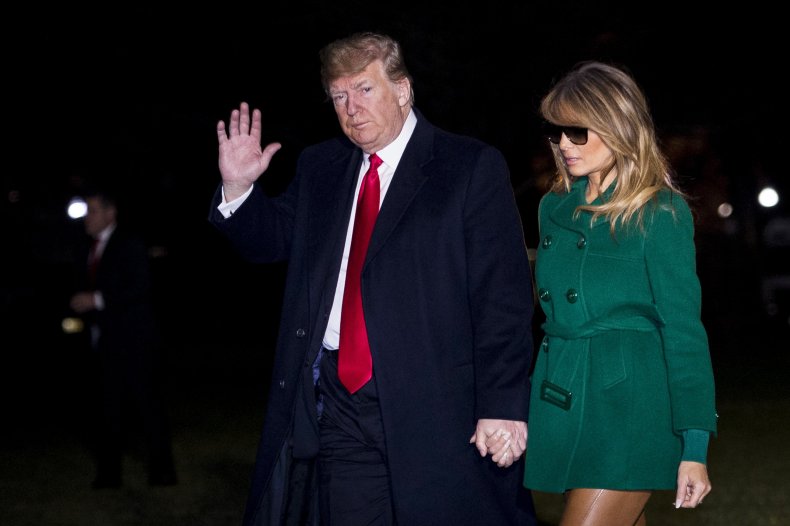 The president said he would not approve of any legislation without money for a barrier on the U.S.-Mexico border two days later, after right-wing media figures railed against Trump's plan abandonment of his demand for wall funding,
Before Trump changed his mind, many Fox News hosts and guests blasted the president for reneging on a campaign promise to construct the wall. Laura Ingraham and Ann Coulter were among the prominent commentators condemning him.
"It's the best $5 billion this government has ever spent, and I'm urging Donald Trump to hold firm on his promise," Fox News contributor Tomi Lahren said, according to MediaMatters. "If we need a government shutdown in order to show this country that we are serious about border enforcement and security, then a shutdown is exactly what we need."
Fox News contributor Mike Huckabee said that Trump "has got to look in the mirror and remind himself he ran...on the idea of we're going to secure the border," MediaMatters reported.
Costello said that Trump had disadvantaged himself through his approach to the funding crisis.
"Listen, rule number one in negotiation is don't negotiate against yourself," Costello said. "The president had Nancy [Pelosi] and Chuck [Schumer] in the Oval Office and he negotiated against himself, and now he's in a corner, and I'm not sure how he backs himself out of that corner."
The president said during the meeting with the Democratic leaders, which occurred earlier this month, that he would take responsibility for any shutdown. He has since tried to shift blame to the Democrats, who will hold the House majority starting next month.
Despite his criticism of the president, Costello voted in line with Trump's position 95.7 percent of the time, according to FiveThirtyEight.