Arizona's 'Trumpstock' Festival Featuring Senate Candidate Who Ran Revenge Porn Website Is Denied City Permit
Plans for a Trump-themed festival in Arizona had to change at the last minute after local police officials denied the event a permit over security concerns.
"Trumpstock" was originally slated to take place at the Mohave County Fairgrounds in Kingman. But it will now be held at a pizza restaurant instead.
The event due to take place this weekend is organized by Laurie Bezick, a staunch supporter of President Donald Trump. Among the "special guests" is a 2020 Senate candidate who previously ran a revenge porn website.
"Through the vetting process, it was determined that she failed to meet the requirements of obtaining a special event permit, specifically security requirements," said a statement by the City of Kingman.
Bezick was unimpressed by the decision and claimed Kingman city officials have messed her around.
"We've had nothing but problems with the city of Kingman. They don't seem to be as supportive of our president and of veterans as we hoped," Bezick told Havasu News.
"First, they said our application wasn't good enough–even though it was the city clerk who helped me fill it out. Then they had a problem with our event insurance. Now our security isn't good enough...We've just had a really hard time with Kingman."
She added that her security was staffed by retired law enforcement officers and military people.
Trumpstock will be held at Great American Pizza and Subs at Golden Valley. The property has around 3.5 acres of land attached.
"Come one come all! Trumpstock is this weekend, venue has been changed to the best pizza place on the planet," the restaurant posted on its Facebook page.
"We'll be open late Friday and Saturday night to accommodate everyone that wants to come and party at the event.
"There's going to be some great speakers and bands! See you at Great American Pizza!!! Let's celebrate our President!"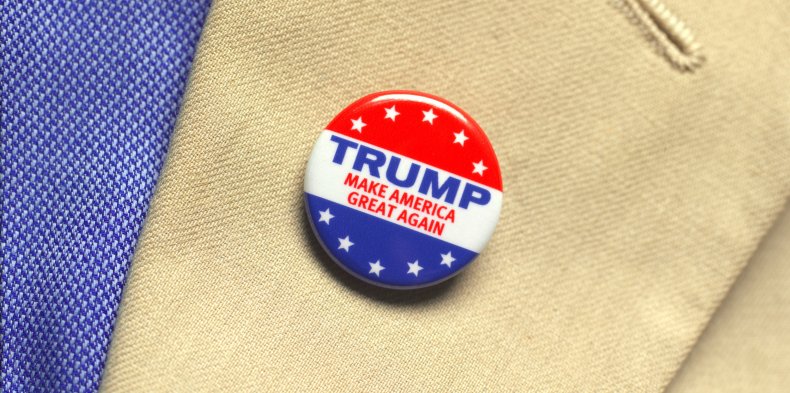 Speakers at Trumpstock include an array of arch-Trump supporters, according to the event's website.
Alexandra Levine, founder of the "Jexit" campaign to encourage Jews to leave the Democratic Party and start supporting Trump, is due to speak.
So is Marco Gutierrez, founder of Latinos for Trump, who once warned on MSNBC that unchecked Hispanic migration would lead to "taco trucks [on] every corner."
Arizona Senate candidate Craig Brittain, who is best known for running the revenge porn website IsAnybodyDown.com, will also appear at Trumpstock, as will Republican Arizona Rep. Paul Gosar, whose siblings appeared in a political campaign advert urging voters not to support him.
A weekend pass costs $50 and a day ticket $25.
Arizona's 'Trumpstock' Festival Featuring Senate Candidate Who Ran Revenge Porn Website Is Denied City Permit | U.S.