Trump Mum on Filing a Personal Financial Disclosure in 2017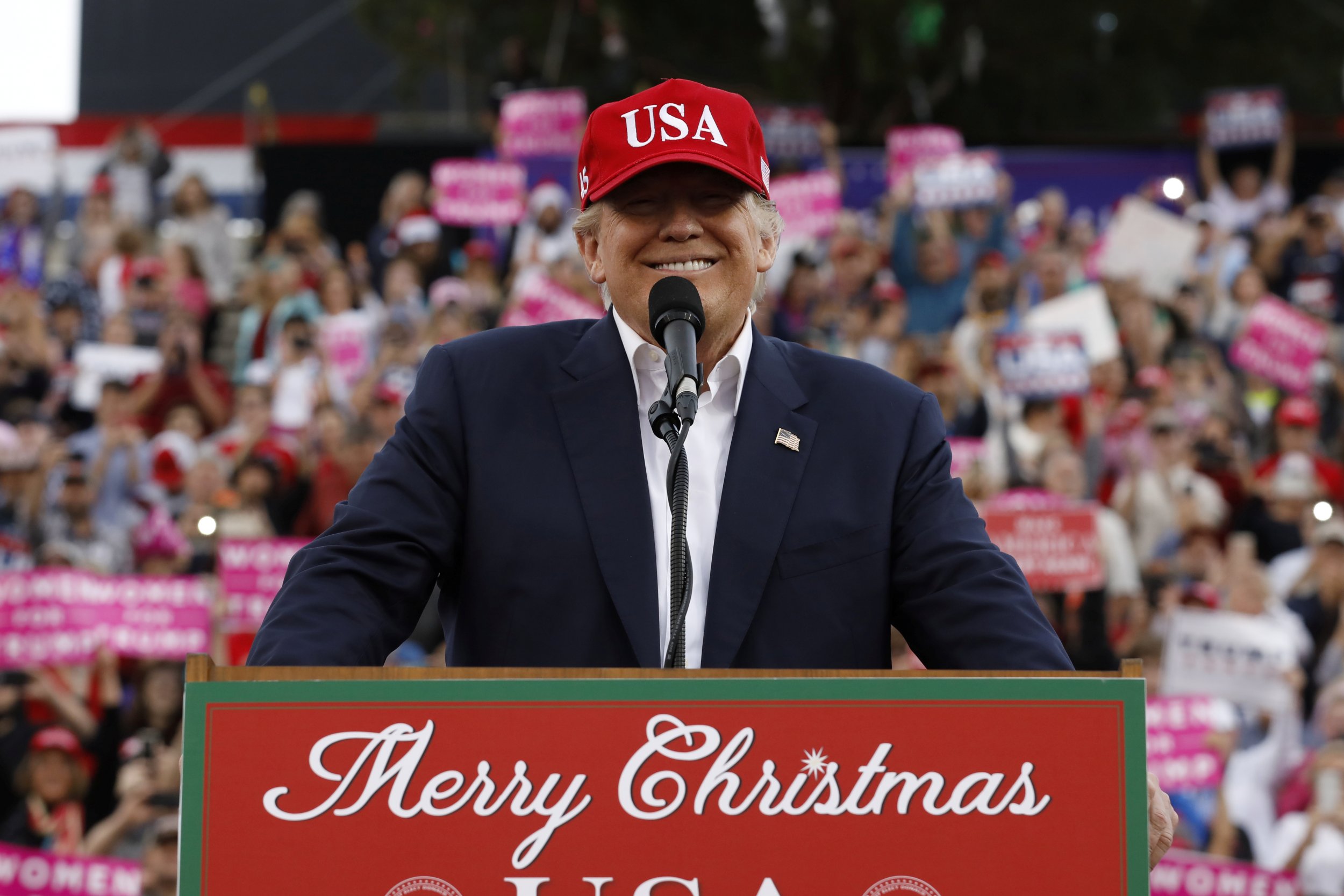 After refusing to make public his tax returns during the 2016 campaign, Donald Trump may break with another presidential transparency tradition—filing personal financial disclosure documents during the first year in office.
Legally, the president-elect is not required to file the annual disclosure until 2018, but the past several presidents have filed in the spring after their inaugurations and then every year in office from then on, as a show of openness. Trump's transition team did not respond to inquiries about whether he plans to follow that example.
The 1978 Ethics in Government Act requires the president and vice president (and other senior political officials in the federal government) to file financial disclosure reports each year in office, on May 15 of the following year. Hence, Trump's first filing isn't due until May 15, 2018. However, as was noted during a forum on Capitol Hill hosted by House Democrats last week, "every other president has filed Form 278 their first year in office," according to Richard Painter, associate counsel and chief ethics lawyer to President George W. Bush.
In a White House blog post linking to President Barack Obama's and Vice President Joe Biden's 2009 financial disclosures, Special Counsel to the President for Ethics and Government Reform Norm Eisen said the reports were "intended to ensure confidence in the integrity of the Federal government by demonstrating that officials are able to carry out their duties free of conflicts of interest."
Related: How Donald Trump's foreign business deals are already jeopardizing U.S. interests
More than any past president, Trump will enter office with people questioning how his duties as chief executive will conflict with his private sector business interests. His Trump Organization, which he has thus far refused to divest, represents a vast web of real estate holdings, retail goods and branding deals stretching across the globe. And because Trump did not release his tax returns during the campaign—breaking with a tradition going back decades—it's impossible to know the extent of those potential conflicts.
Trump canceled a December 15 press conference in which he was going to explain how he would step away from his businesses and avoid conflicts of interest. His transition team said it would be rescheduled for sometime in January.
With few other ways to ensure the president is not trading off his power in office to enrich himself, Painter last week called on Trump to file his financial disclosure, as well as his tax returns, as soon as possible. "We the American people are entitled to see that Form 278 this next May," he declared.
Trump did file a financial disclosure report, as required, when he formally declared he was running for president, and he also did so in May 2016. It's possible he'll argue that's sufficient transparency until his next report is due in a year and a half. But Aaron Scherb, director of legislative affairs at the watchdog group Common Cause, says a new disclosure report in 2017 could shed some important light on Trump's finances.
"Americans deserve to know if President Trump's vast fortunes will have increased since he was a candidate, and filing a 2017 personal financial disclosure form can reveal if foreign governments and corporations have continued doing business with the Trump Organization to ingratiate themselves with the president," Scherb wrote in an email.
The filing will also be important to verify any steps Trump does make to divest certain parts of his portfolio or otherwise reduce potential conflicts of interest.
"Because President-elect Trump has a pattern of saying something without providing any shred of evidence, if he claims he has divested his vast portfolio and put his assets in a true blind trust, Americans deserve to see proof in his 2017 personal financial disclosure form," wrote Scherb. "To quote President Reagan, 'Trust but verify.'"
Groups like Common Cause and Democrats in Congress intend to keep the pressure on Trump to file a personal financial disclosure in the new year. But thus far, the president-elect has proved immune to such public shaming. After all, those tax returns still haven't been released.
Read more from Newsweek.com:
- Why Donald Trump is blind to his conflict of interest problem
- Donald Trump 'visually' responds to conflicts of interest reports
- Trump's swaggering prompts war talk with China