Trump Finds Racist Videos To Retweet By Scanning Mentions, According To Report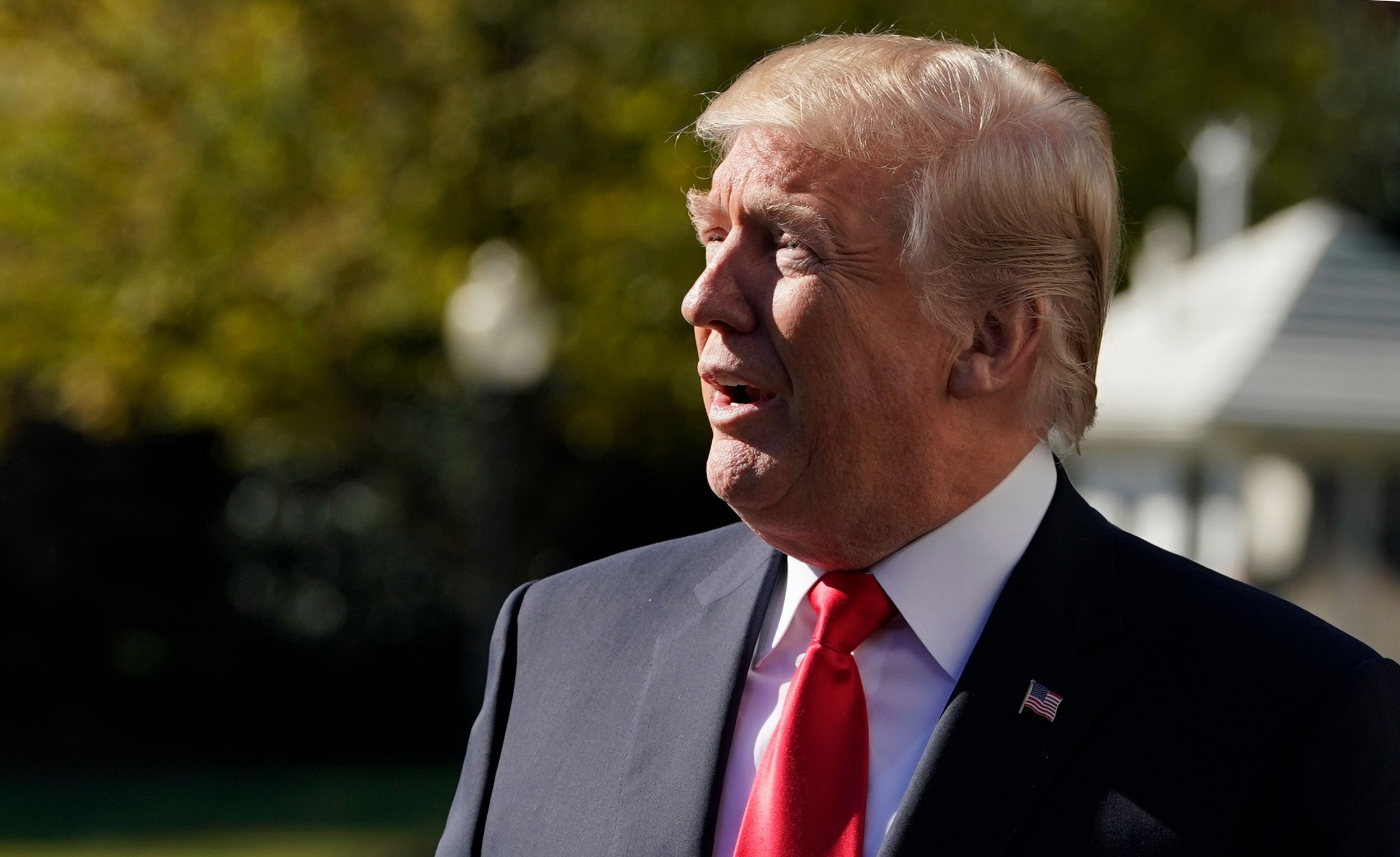 President Donald Trump reportedly finds racist content to retweet by looking through his Twitter mentions, and Chief Of Staff John Kelly can't get him to stop.
Trump uses the "mentions" feature, which shows users when they are tagged with the "@" symbol, to "continue accessing fringe websites and viewing racist videos," two former aides who "have observed how he uses the site," told Politico.
The commander-in-chief uses the excuse that "Everybody's talking about this," to his aides after tweeting inflammatory content recently posted by his 45 followers or people who tag him, according to the article.
On Wednesday, Trump retweeted three anti-Muslim videos shared by Jayda Fransen, a leader of far-right nationalist party Britain First. He does not follow Fransen.
The first clip, "Muslim migrant beats up Dutch boy on crutches!" was originally retweeted by conservative activist Ann Coulter, who is one of the few people Trump follows.
The video was later proven to be fake when Dutch authorities revealed that both boys are actually Dutch, and neither is a migrant.
".@realDonaldTrump Facts do matter. The perpetrator of the violent act in this video was born and raised in the Netherlands. He received and completed his sentence under Dutch law," tweeted the Netherlands Embassy.
Kelly decreed that all information passed onto Trump must go through him first when he took job at the White House in July, but he has largely failed to holster Trump's heavy Twitter finger.
"Believe it or not, I do not follow the tweets," Kelly told reporters during a recent trip to Asia.
And Trump reportedly knows his Twitter activity is not befitting of the Oval Office, telling aides it's "not presidential," as he anticipates the criticism he "knows is coming," according to Politico.
It's very unlikely that anyone, even a four-star marine general, will get Trump to stop tweeting since the president's appetite for right wing media isn't going anywhere, according to those familiar with his habits.
"He will look at Breitbart, he will look at InfoWars, he will look at Drudge. He's not going to forget about those," former campaign aide Sam Nunberg told Politico. "And eventually, he's just not going to like that he's being handled."