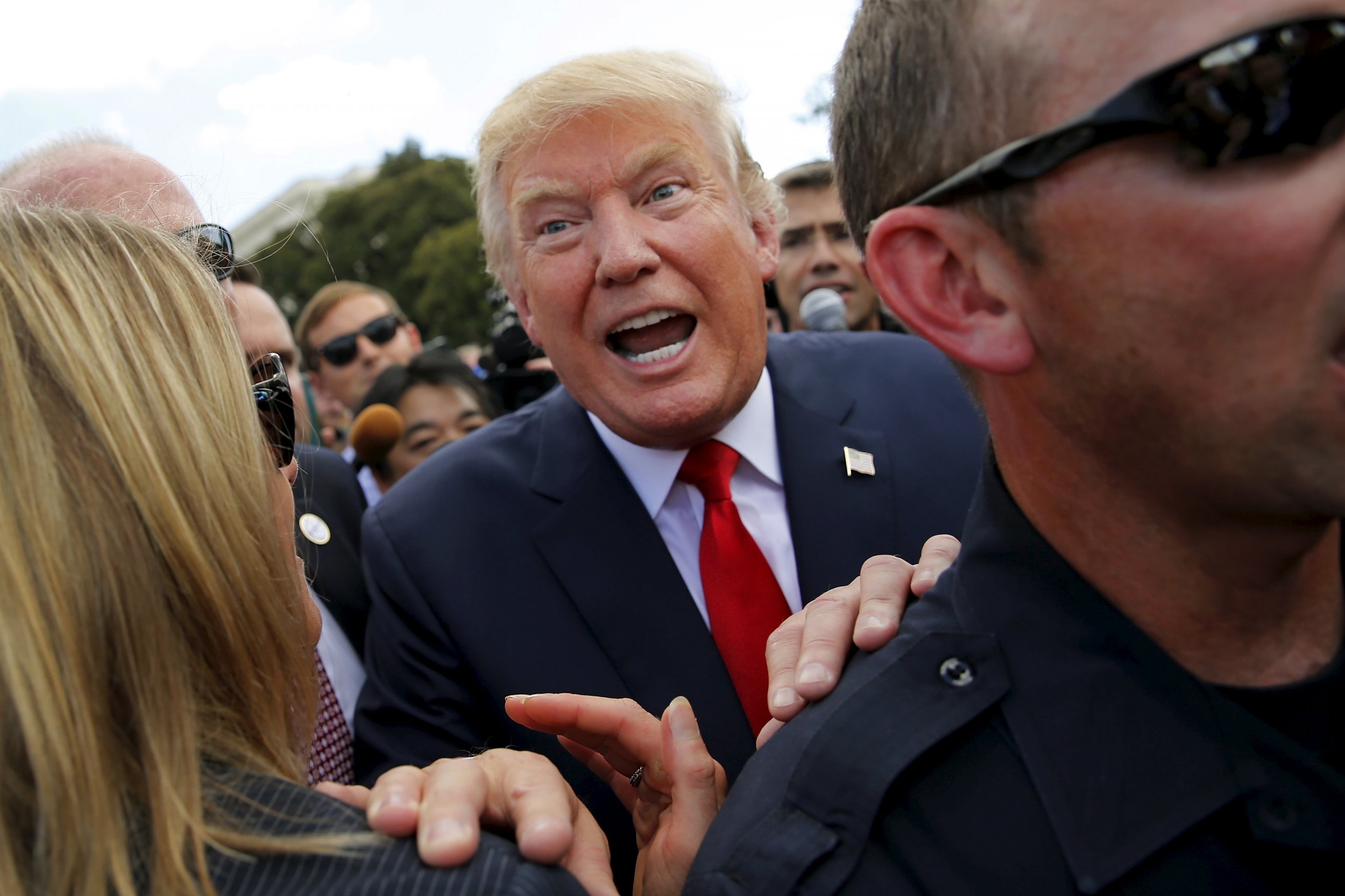 If there is a line, it seems as if Donald Trump is willing to cross it, repeatedly.
In an interview with Rolling Stone published Wednesday, the GOP presidential candidate took aim at Carly Fiorina, the only woman running for president as a Republican. "Look at that face!" the real estate mogul scoffed to the magazine's Paul Solotaroff. "Would anyone vote for that? Can you imagine that, the face of our next president?! I mean, she's a woman, and I'm not s'posedta say bad things, but really, folks, come on. Are we serious?"
Fiorina responded on Fox News's The Kelly File with Megyn Kelly Wednesday night: "Maybe, just maybe I'm getting under his skin a little bit because I am climbing in the polls." Fiorina's breakout performance in Fox's "undercard" debate in August has seen her rise from a second-stringer to the first rank.
Trump shot back that he had been talking about Fiorina's "persona," not her face.
Of course, Trump has insulted Megyn Kelly as well. After a series of tough questions from Kelly during the debate concerning remarks he has made about women, Trump told CNN's Don Lemon that Kelly had "blood coming out of her eyes, blood coming out of her wherever." Trump's comment was generally seen as a thinly veiled reference to menstruation, though Trump claimed otherwise.
Then, on Thursday, also on CNN, Trump turned his attention to another Republican rival, Ben Carson. Of the neurosurgeon who performed the first successful surgery to separate conjoined twins, Trump said he was "an OK doctor." Trump was responding to comments by Carson questioning Trump's Presbyterian faith. Carson, a devout Seventh-Day Adventists, is polling second in the bellwether state of Iowa, behind only Trump.