Trump: I Would Have Fired 'Showboat' James Comey Absent DOJ Advice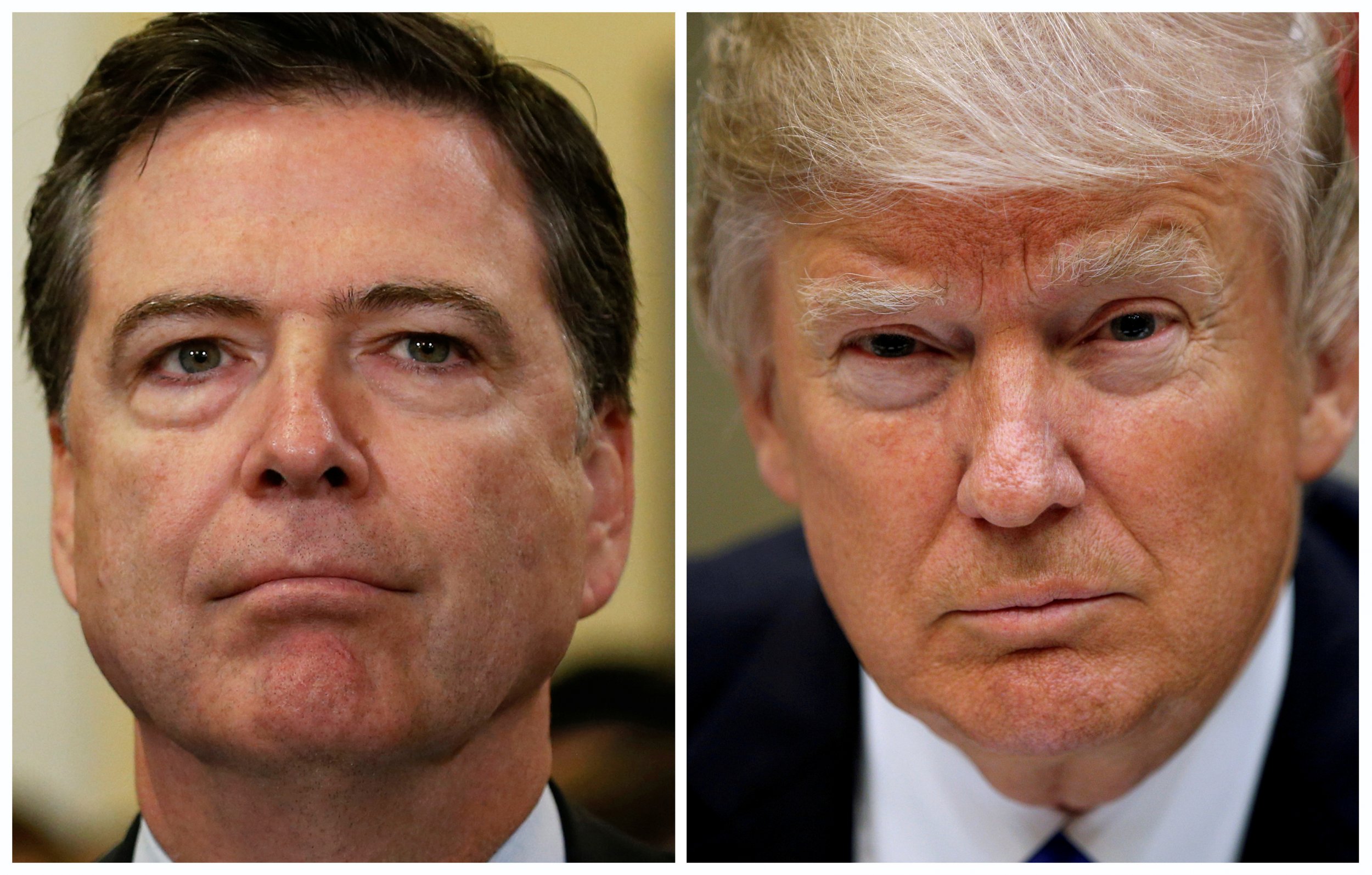 President Donald Trump claims he would have fired FBI director James Comey regardless of the advice give to him by the Justice Department because he is "a showboat."
Trump played down the advice offered by Attorney General Jeff Sessions and Deputy Attorney General Rod Rosenstein in an interview with NBC's Lester Holt on Thursday, saying he would have fired him regardless of Justice's advice.
"He's a showboat. He's a grandstander. The FBI has been in turmoil," Trump said in the TV interview.
"You know that, I know that. Everybody knows that. You take a look at the FBI a year ago, it was in virtual turmoil, less than a year ago. It hasn't recovered from that.
"I was going to fire Comey. My decision. I was going to fire regardless of recommendation," he added.
It is a change of tack from the announcement made by the White House following Comey's dismissal, with Press Secretary Sean Spicer suggesting Trump was acting on Justice's advice.
"The president has accepted the recommendation of the Attorney General and the deputy Attorney General regarding the dismissal of the director of the Federal Bureau of Investigation," Sean Spicer said on Tuesday.
And the decision to dismiss Comey was in part attributed to the FBI's handing of the investigation into Hillary Clinton's use of a private email server during her time as secretary of state, the White House claimed.
But despite a number of Democrats previously calling for Comey's dismissal over the FBI's handing of the Clinton probe, the timing of Trump's decision to let Comey go provoked a backlash due to Comey's role in the investigation over Russia's alleged involvement in the U.S. election.
Following the backlash, Trump tweeted: ""Dems have been complaining for months & months about Dir. Comey. Now that he has been fired they PRETEND to be aggrieved. Phony hypocrites!"
The 31-minute interview, conducted at the White House, also touched on Trump's previous claims that Comey had reassured him he was not under investigation by the FBI as part of its ongoing probe of Russia's efforts to sway public opinion this fall.
Trump told NBC: "I know I'm not under investigation," stating Comey had told him on three separate occasions he was not part of the probe.
"I actually asked him if I were under investigation," Trump told Holt. "I said, 'if it's possible would you let me know, am I under investigation?' He said, 'You are not under investigation'."
The president also said Comey's dismissal was not intended as a warning to his successor, telling Holt "if Russia did anything I want to know that," while insisting he did not believe Moscow had any influence over the outcome of the presidential vote.