Trump's Order to Fire Mueller Was Just 'New York Talk' and He Didn't Mean It, Joe Manchin Says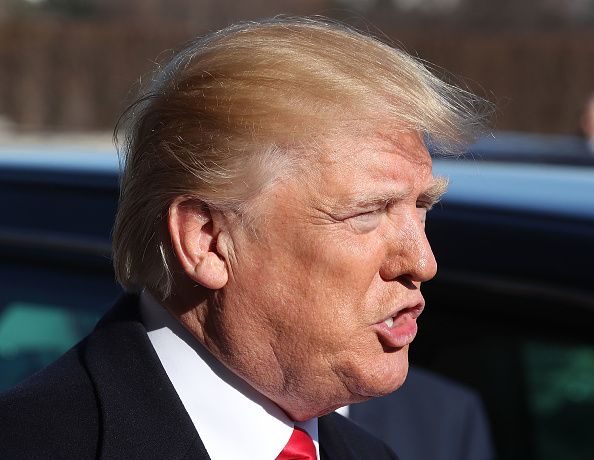 President Donald Trump's big mouth about firing Special Counsel Robert Mueller should be blamed on the Big Apple, a Democratic lawmaker said Sunday.
West Virginia Senator Joe Manchin defended Trump's reported firing of the man investigating his campaign's alleged Russia ties as "New York talk," and said it only showed that the real estate mogul is still struggling to adjust to life in Washington.
"That's New York Talk," Manchin said on NBC News' Meet the Press about Trump's notorious order. "I look at it strictly as the New York language they have that's different than most other people."
Manchin, a Democrat in one of the states that gave Trump the most support in the 2016 race, said he felt the commander-in-chief from Queens is simply having a hard time getting used to his political life, where he no longer has "total control."
"Now all of a sudden he understands there's equal branches and there's equal powers," Manchin said. "He's having a hard time with that. Hopefully, I think that will come."
Manchin added in an interview with CNN's State of the Union that "people from New York have a different way of talking and speaking" and that he believed Trump had only meant to "blow off about some things."
The New York Times revealed last week that Trump in June 2017 had ordered Mueller to be fired and only backed off when White House counsel Don McGahn threatened to resign and warned Trump that this would be a disastrous move from his presidency. Trump has repeatedly denied in the past year that he had plans to fire Mueller, even though he has disparaged the Russia probe as a partisan "witch hunt."
Senator Susan Collins (R-Maine) offered a similar defense of Trump's tough talk on Sunday, telling State of the Union that she believed he was just "an angry and frustrated president" who got carried away with a "bad idea" when he ordered Mueller out. Even so, Collins is one of the few Republicans who supported legislation that would prevent a president from firing a special counsel.
Manchin said that if Trump moved to fire U.S. Deputy Attorney General Rod Rosenstein, who appointed Mueller, he believes Democrats and Republicans would work together to stop it.
"I think at that time there'll be Democrats and Republicans saying, 'Time to protect the judicial system and the three branches of government having equal power.' Absolutely," he said.