Trump Fires Barrage of Angry Tweets at Mueller: 'Conflicted Prosecutor Gone Rogue'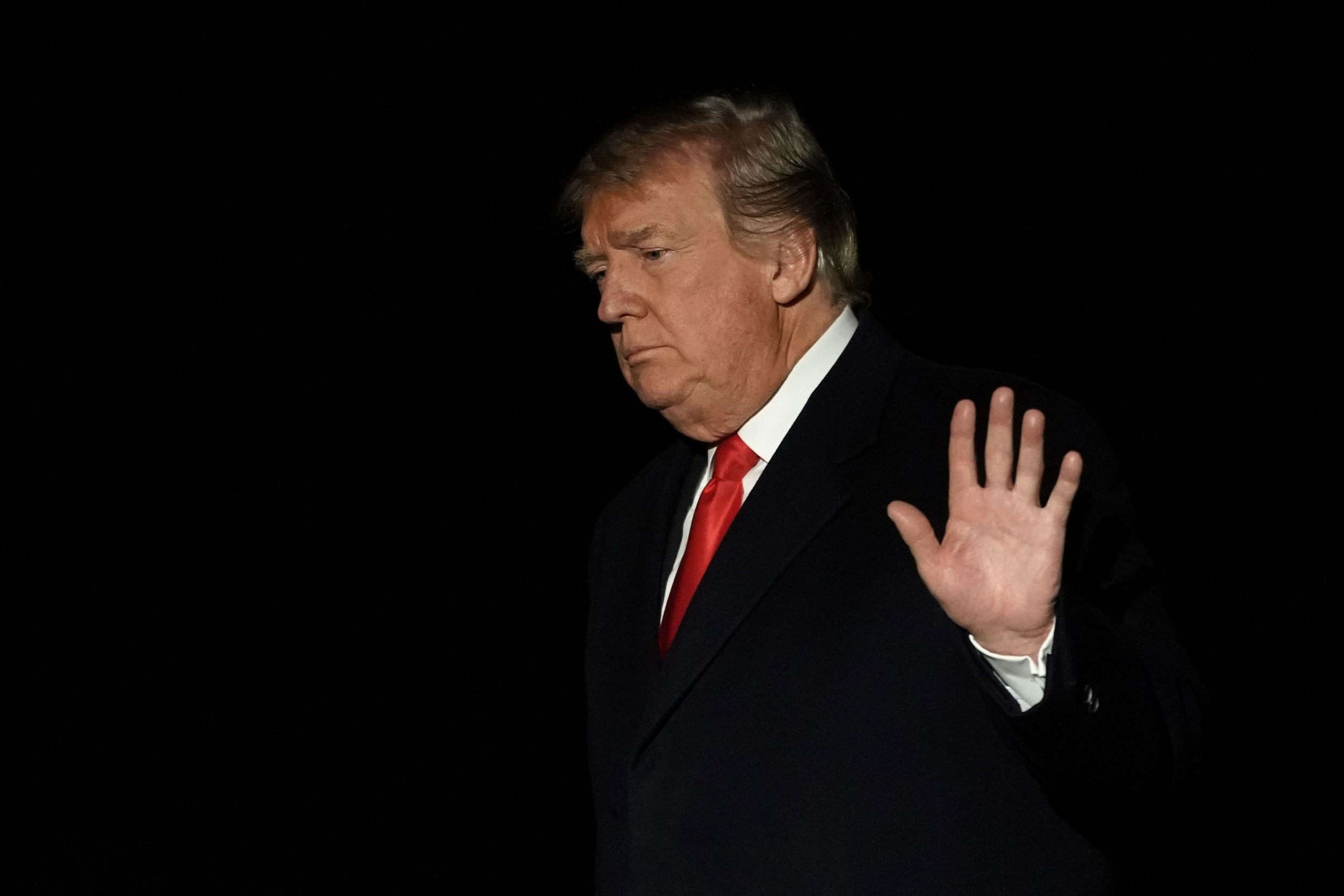 President Donald Trump attacked Robert Mueller on Twitter Tuesday, accusing the special counsel of having "gone rogue" in the Russia investigation, in his first comments on the probe since prosecutors said his former campaign chairman lied to investigators in a breach of a plea agreement.
"The Phony Witch Hunt continues, but Mueller and his gang of Angry Dems are only looking at one side, not the other," Trump tweeted in a series of angry posts Tuesday morning aimed at the investigation. "Wait until it comes out how horribly & viciously they are treating people, ruining lives for them refusing to lie. Mueller is a conflicted prosecutor gone rogue."
Although the president has repeatedly called the probe into Russian interference in the 2016 presidential election and the question of possible collusion between the Trump campaign and the Russian government a "witch hunt," Trump's comments came one day after prosecutors in a court filing on Monday accused Trump's former campaign chairman, Paul Manafort, of having lied to federal investigators.
Manafort signed a guilty plea agreement in September that required cooperation with the Mueller investigation. He has reportedly met with the special counsel's team at least nine times.
"The Fake News Media builds Bob Mueller up as a Saint, when in actuality he is the exact opposite," Trump said in another tweet Tuesday. "He is doing TREMENDOUS damage to our Criminal Justice System, where he is only looking at one side and not the other. Heroes will come of this, and it won't be Mueller and his terrible Gang of Angry Democrats."
The Russia investigation has resulted in a number of indictments and guilty pleas, and three other former Trump campaign advisers—Michael Flynn, Rick Gates and George Papadopoulos—have been accused of lying to federal investigators. The president claims the probe is politically motivated.
"Look at their past, and look where they come from," Trump continued on Twitter. "The now $30,000,000 Witch Hunt continues and they've got nothing but ruined lives. Where is the Server? Let these terrible people go back to the Clinton Foundation and 'Justice' Department!"
The president's server reference relates to the Democratic National Committee, whose emails were hacked in a cyberattack believed to be an attempt by Russia to influence the outcome of the 2016 election.
Trump has argued that the FBI should have seized the DNC's server as part of its investigation, but investigators do not need the server to obtain the information they need, and it is not missing or hidden. The DNC cooperated with the FBI.
Manafort was convicted of multiple counts of fraud in August. He faced a second trial over charges of conspiracy against the U.S. by acting as the unregistered agent of a foreign government, namely the Kremlin-allied regime of former Ukrainian President Viktor Yanukovych, but he pleaded guilty to avoid a trial. Now, Mueller's team accuses Manafort of violating that deal by lying to the FBI, an accusation that Manafort and the defense deny.
One theory is that Manafort is not cooperating fully with the FBI because he hopes he will eventually receive a presidential pardon from Trump.