Trump Fires Defense Secretary Mark Esper Just Two Days After Losing Election to Biden
Just two days after major news outlets called the presidential race for Democrat Joe Biden, President Donald Trump on Monday fired Defense Secretary Mark Esper, ending a tumultuous relationship between the president and his top Pentagon official.
Announcing the news via tweet, Trump said that his director of the National Counterterrorism Center, Christopher Miller, will be acting Defense secretary "effective immediately."
"Chris will do a GREAT job!" Trump tweeted. "Mark Esper has been terminated. I would like to thank him for his service."
Esper's ouster, speculation of which has swirled amid reports of Esper and Trump's frayed relationship, raised questions about how Trump will conduct his remaining days in office during the presidential transition period and whether other officials will also find themselves on the chopping block. The firing came just 71 days before Biden will be sworn in on January 20 as the nation's new commander in chief.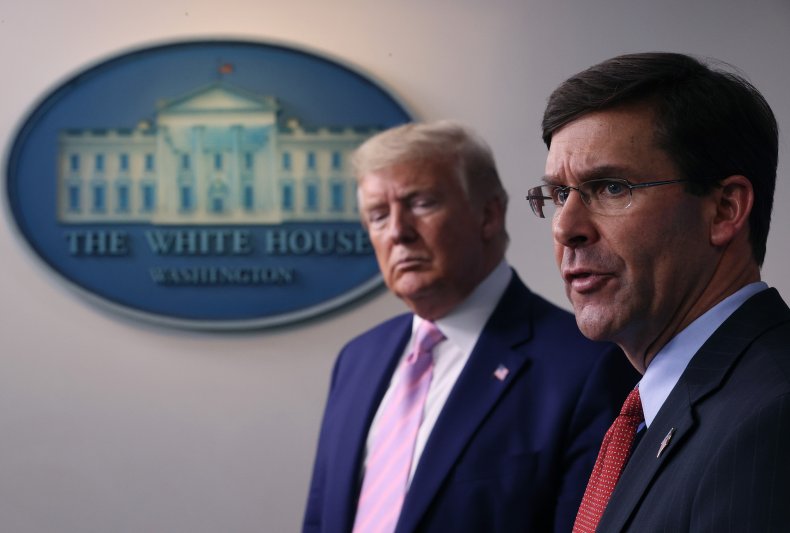 Rumors in Washington about who else the president will fire before Biden becomes president includes FBI Director Christopher Wray, whose relationship with Trump has also soured as Trump has publicly made disparaging comments about Wray for some time.
Esper was Trump's second Defense secretary and was sworn in on July 23, 2019. He served for almost 16 months. Trump reportedly became infuriated with Esper this summer when the Pentagon chief expressed opposition to active duty military forces being used to disperse American protesters in Washington, D.C., who called for racial justice reform.
James Mattis was Trump's first Defense secretary. However, since December 2018 when he resigned amid tensions over U.S. troop withdrawals from Syria and Afghanistan, Mattis has been a fervent, outspoken critic of his former boss.
Christopher Miller, who will become the acting Defense secretary, has been the counterterrorism head since August 10.
Past presidents have typically installed their own Defense secretaries, among other Cabinet positions, but it is unprecedented for modern presidents to oust their top Pentagon chief after losing their re-election bid and before the new president assumes office.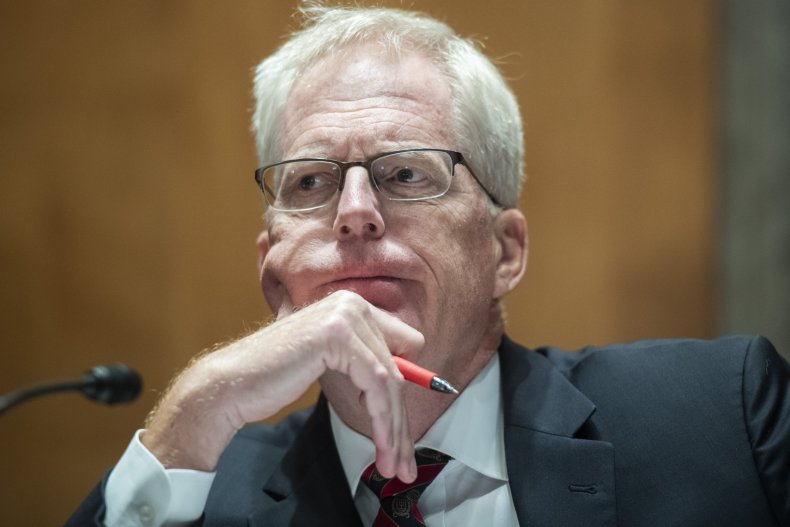 House Speaker Nancy Pelosi (D-Calif.) called the sudden firing "disturbing evidence" that Trump is now "intent on using his final days in office to sow chaos in our American Democracy and around the world."
"Again and again, Trump's recklessness endangers our national security," Pelosi continued. "It is disturbing and dangerous that, at this precarious moment, our military will now be led by an official who has not been confirmed for this position by the Senate."
This story was updated to include a statement from Pelosi.