Trump Flies to Texas For His Re-election Fundraiser And Writes It Off As Taxpayer Expense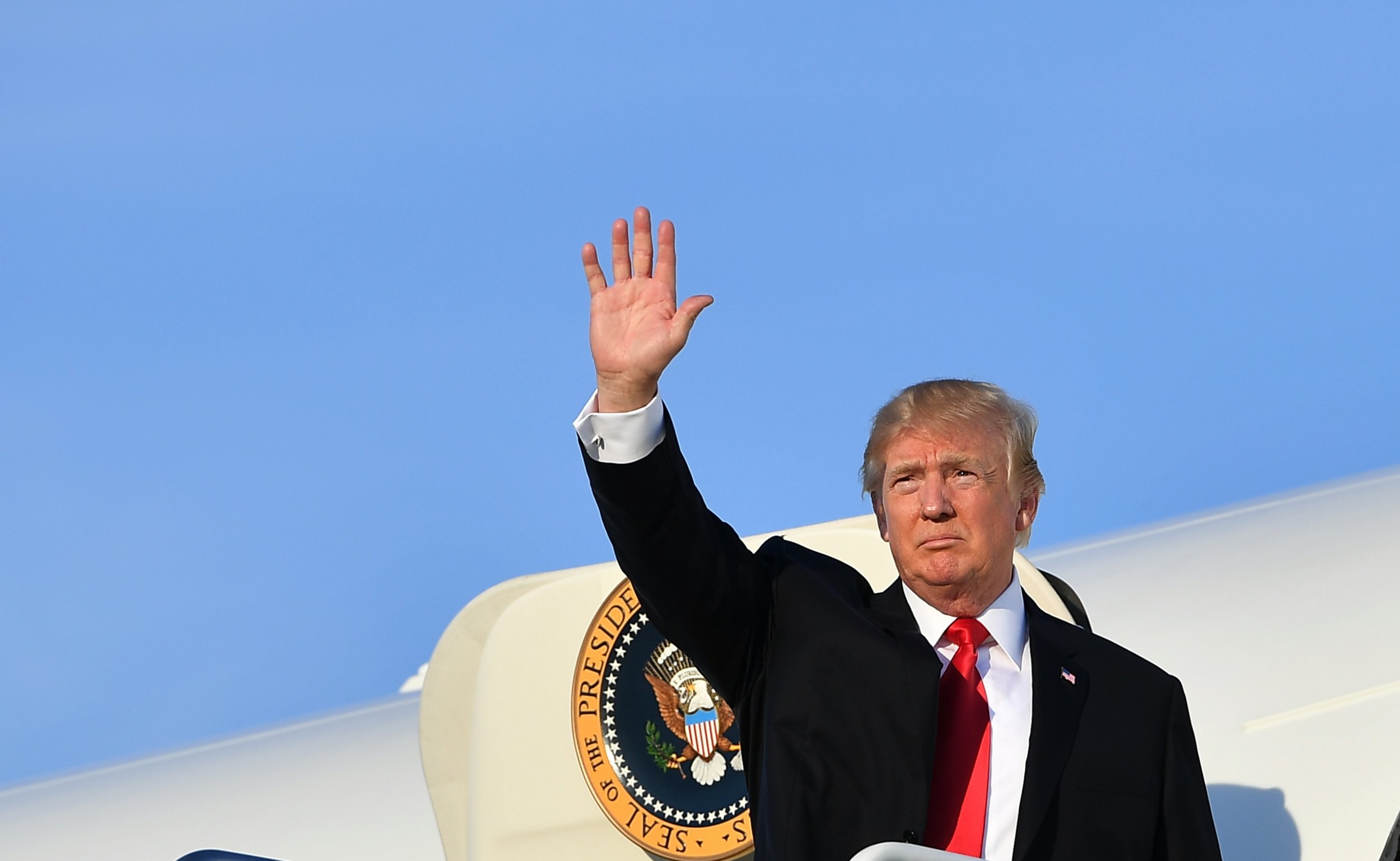 Donald Trump's schedulers added an official briefing on Hurricane Harvey relief efforts to the president's three-hour visit to Dallas on Wednesday afternoon, where he was set to attend a fundraiser for his 2020 re-election campaign—an apparent effort to have the political visit subsidized by taxpayer dollars.
The private party, held at an undisclosed location, will cost attendees $2,700 a ticket and an extra $35,000 to take a photo with Trump, the Associated Press reported Wednesday. Before the president attends his 10th fundraising trip since assuming office, however, he will be briefed immediately after landing at Dallas Love Field on how Texas has been recovering since Hurricane Harvey.
Related: Here's how Donald Trump could actually be impeached
Government watchdogs, like the nonprofit Citizens for Responsibility and Ethics in Washington (CREW), describe Trump's frequent use of taxpayer dollars to attend campaign fundraising events as a pattern of abuse.
"It appears to be unprecedented to the extent that Trump is taking part in political travel this early on as it relates to his 2020 campaign," Virginia Canter, the executive branch ethics counsel for CREW, told Newsweek on Wednesday. The ethics expert, who worked under former Presidents Barack Obama and George W. Bush, said the president's taxpayer-funded travels would be legally permissible only if the White House followed federal guidelines for allocating those costs.
Those guidelines require presidents to reimburse the government for travel that is conducted "for campaign purposes," but Federal Election Commission rules are unclear as to whether reimbursement is required if part of a trip is used for nonpolitical purposes. The FEC has said the White House reviews all presidential travel and is responsible for determining whether a trip is for political or nonpolitical purposes.
Wednesday's trip to Dallas isn't the first time Trump has mixed official White House government business with his re-election campaign efforts and events. The president also attended a campaign fundraising dinner hosted by the Republican National Committee (RNC) in New York City on September 26, fitting in a brief meeting with Ambassador Nikki Haley and other U.N. officials just before the event. That visit reportedly raised nearly $5 million toward his re-election, after major donors spent up to $250,000 to dine with the president.
The travel costs for that September 26 fundraising trip do not appear on FEC filings provided by his principal re-election campaign committee, Donald J. Trump for President Inc. Newsweek reviewed the committee's latest filings, which cover expenses documented through September, and did not find any record of the campaign reimbursing taxpayers for the president's campaign trip to New York that month.
It costs more than $200,000 to operate Air Force One for just one hour. Trump himself has previously described the amount of money the presidential jet requires as "out of control."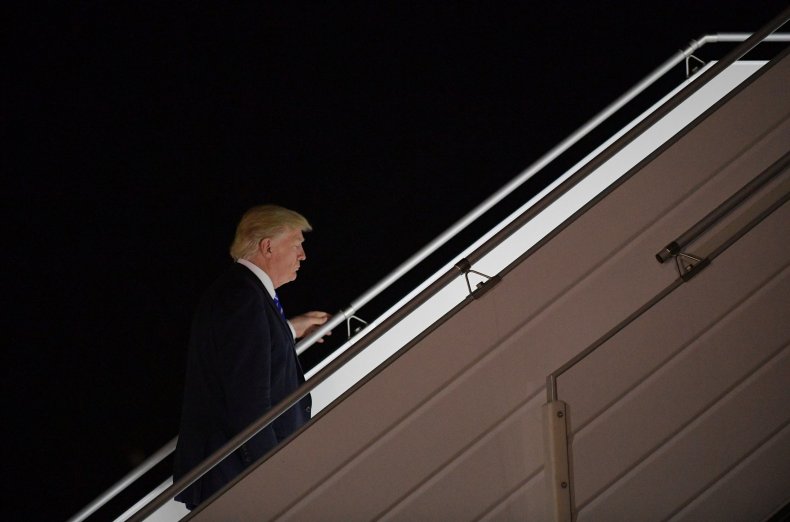 Trump has kept his re-election fundraising a top priority throughout his first eight months as commander in chief, attending the first fundraising event for his re-election campaign at the Trump International Hotel in June. The event raised ethics concerns over the president's involvement in an event hosted at one of his private properties, as Trump helped raise $10 million behind closed doors.
The White House did not immediately respond to request for comment as to whether the president's campaign committee will refund taxpayers for his latest fundraising excursion. Press secretary Sarah Huckabee Sanders previously defended Trump's attending such private events, as well as the president's re-election campaign events frequently being closed to the press and public.
"It's a political event, and they've chosen to keep that separate," Sanders said in June, after being asked by reporters why the Trump Hotel fundraising event was kept private. "He's raising money for the party.… I don't think that's abnormal for any president."
That event cost donors a reported $35,000 per plate to sit in the same room with Trump for two hours. The first cut of fundraising goes directly to Trump's re-election instead of the RNC or other Republican lawmakers.
Past presidents have taken trips for campaign purposes and added in official briefings or other government events to their calendars. But purely political events have been treated differently. Former President Barack Obama, for example, reimbursed the government when he stumped for Hillary Clinton during her 2016 campaign.
"There are payments that are made by the [Democratic National Committee] to the federal government any time the president is traveling for political purposes," former White House press secretary Josh Earnest said in July 2016. "Those rules apply both for routine fundraising trips but also when Secretary Clinton is aboard Air Force One."
The RNC and the Trump campaign committee did not respond to requests for comment.