'Trump Will Handle It': Florida Man Arrested for Allegedly Harassing Iraqi Neighbors
A man from Florida was arrested for allegedly breaking into a home and making threatening remarks to an Iraqi family, officials said.
Pasco Sheriff Chris Nocco told the Tampa Bay Times that David Allen Boileau, 58, allegedly told a deputy that if he couldn't get rid of his new neighbors, who are of Iraqi descent, that "Trump would handle it."
Boileau, who lives in Holiday, Florida, allegedly threw nails and/or screws in the middle of the road to try and puncture the car tires that belonged to one of the family's relatives on Monday, according to the Tampa Bay Times.
"The U.S. needs to rid the country of all of them," Boileau told a deputy, according to a report obtained by the publication. "We'll get rid of them one way or another."
The following day, Boileau broke into the family's home and admitted to the deputy that he had walked through the family's home after opening an unlocked door, the Tampa Bay Times reported. One of the homeowner's claimed she was missing a wallet containing credit cards, a debit card and a gift card, but authorities did not find the items on Boileau, according to the publication.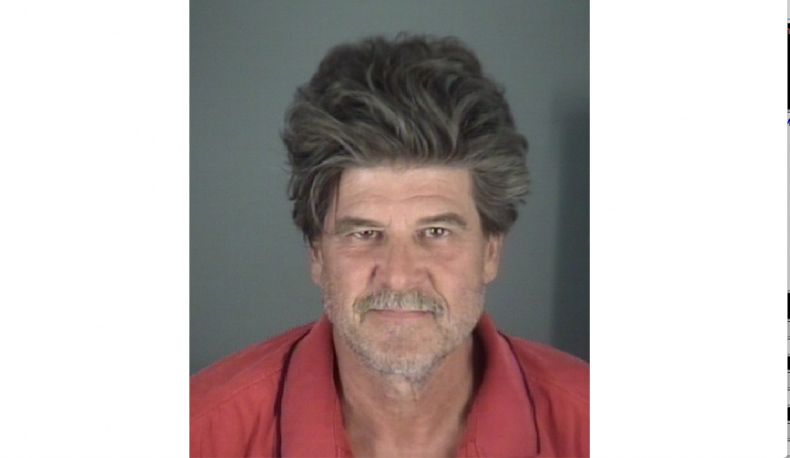 Sheriff Nocco said during the press conference that he wants Boileau to face hate crime charges for harassing the family, FOX 13 News reported. The Pasco County Sheriff's Office has referred the case to the FBI for additional federal charges and hopes to get a "hate crime enhancement" on the burglary charges against Boileau, according to the news station.
"We have to send a clear message out there," Nocco said during a press conference on Wednesday, "and that message is it doesn't matter your race, color, creed, gender, sexual orientation, the Pasco County Sheriff's Office is going to uphold the laws and make sure everyone is safe."
Boileau was arrested on Tuesday and charged with burglary dwelling, unoccupied, unarmed, forced entry, according to arrest reports viewed by Newsweek. He was held at the Paso County Jail on a $2500 bond, the arrest report stated.
Nocco said Boileau had recently moved to Holiday, Florida, next to the neighbors who had resided in their home without incident, according to the Tampa Bay Times.
"He said he does not like them, he wished they weren't in his community," Nocco said during the press conference, according to the publication. "Which is ironic because he's the one who moved into our community."
In June, a man from Florida pleaded guilty to a felony civil rights violation after he admitted to threatening to burn down a house that was purchased by a Muslim family in November 2016. David Howard, 59, from Tampa, Florida, said he intimidated Kaderbhai Ali Asgar and his wife, who are both Muslim of Indian descent, while they were trying to buy a home in the Davis Islands neighborhood in Tampa, the Miami Herald previously reported.