Will Trump Be Impeached Based on Michael Flynn's Russia Revelations?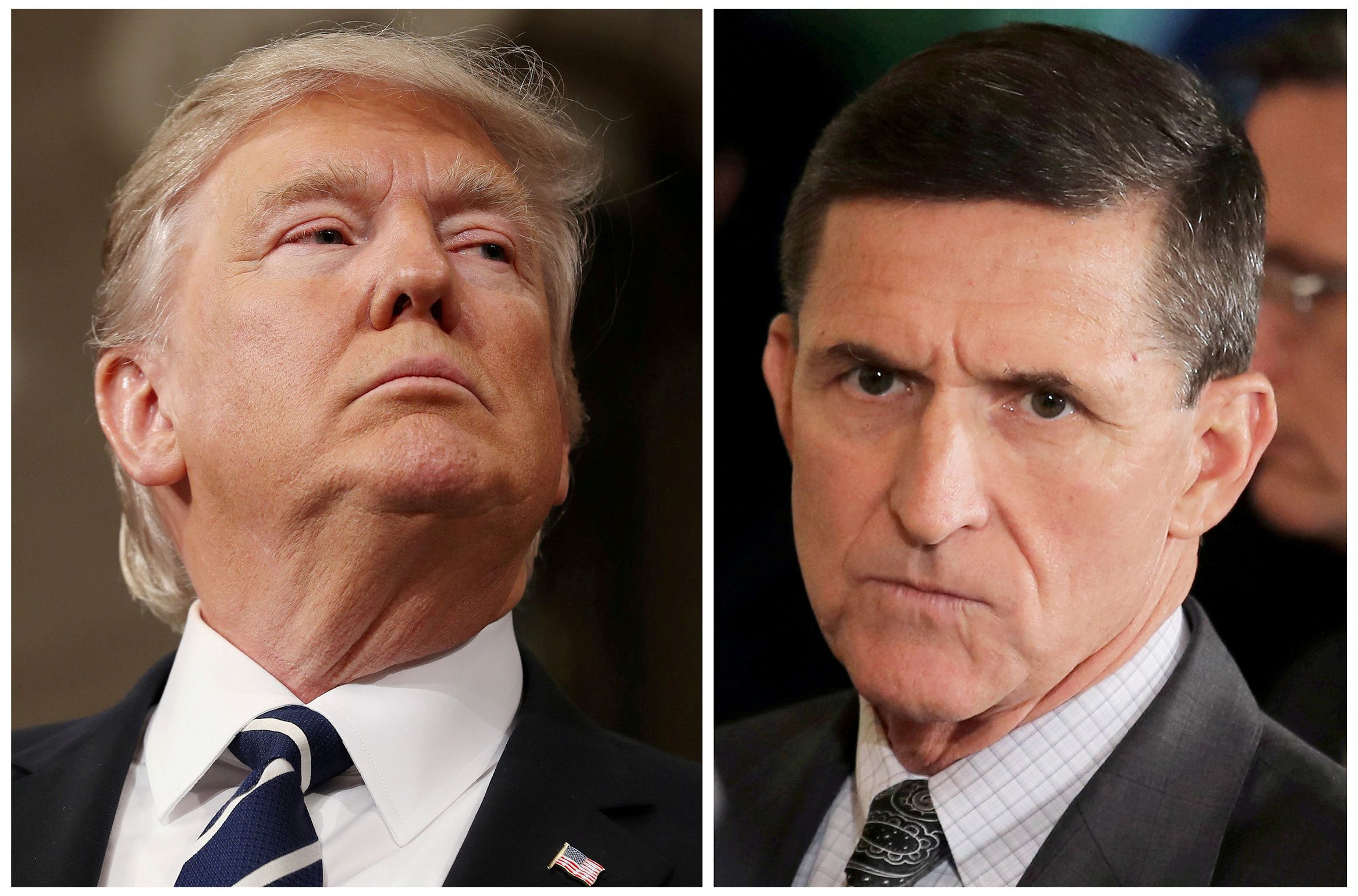 It is possible that special counsel Robert Mueller will soon have the evidence he needs to implicate President Donald Trump as having colluded with Russia to influence the outcome of the 2016 presidential election?
Trump's former national security adviser, Michael T. Flynn, pleaded guilty Friday morning to "willfully and knowingly making false, fictitious and fraudulent statements" to the FBI regarding his conversations with Russian ambassadors. As part of his plea deal, Flynn admitted that he was directed by a senior member of the Trump transition team to make contact with Russian officials in December 2016.
So what will happen to Trump if this information leads back to him?
It all depends. Only the House of Representatives can begin an impeachment process, so even if Trump is judged to have broken the law it will be up to the Republican-controlled Congress to hold him to account.
Impeachment doesn't throw Trump out of the Oval Office, either. In the United States an impeachment is only a legal statement of charges, much like an indictment. A trial, run by the Senate, then ensues, and a two-thirds supermajority vote is required to remove the sitting president from office.
Only two presidents, Andrew Johnson and Bill Clinton, were ever impeached, and neither was removed from office. Impeachment proceedings were raised against Richard Nixon in 1974, but he resigned before they began.
According to section four of the 25th Amendment, if the vice president and a majority of sitting cabinet members proclaim a president unfit to "discharge the powers and duties of his office," the vice president would immediately become "Acting President." But the president is allowed to dispute these charges, and Congress would ultimately settle things with a vote.
In short: None of Trump's actions can end his presidency, only Paul Ryan and Mitch McConnell can. Given that an impeachment trial would slow down the Republican legislative agenda and hurt the overall image of the party, it's highly unlikely that any charges will get through Congress.
Still, that isn't stopping some Democrats from trying. Congressman Al Green of Texas has said he will force a House vote on impeaching Trump next week. "I refuse to stand idly by as a billionaire bigot does irreparable harm to my country. A billionaire bigot who tolerates the KKK, but won't tolerate Islam. A billionaire bigot who tolerates anti-Semitism, racism, sexism, ethnocentrism, xenophobia and homophobia," he said in a November 30 speech.
Right now it appears that Democrats will have to take back the House during the 2018 midterm elections in order for an impeachment vote to have a chance to succeed.
There have been some suggestions, however, that Trump is not planning to run for a second term in 2020. Trump's first wife, Ivana Trump; New Jersey Governor Chris Christie; and Senator Rand Paul have all indicated that the president may voluntarily step down from his position.
If Trump leaves office before the end of his four-year term, Vice President Mike Pence will take the top job. House Speaker Paul Ryan is next in line after the vice president.