Justice Department Warned Trump That Flynn Could Be Vulnerable to Russian Blackmail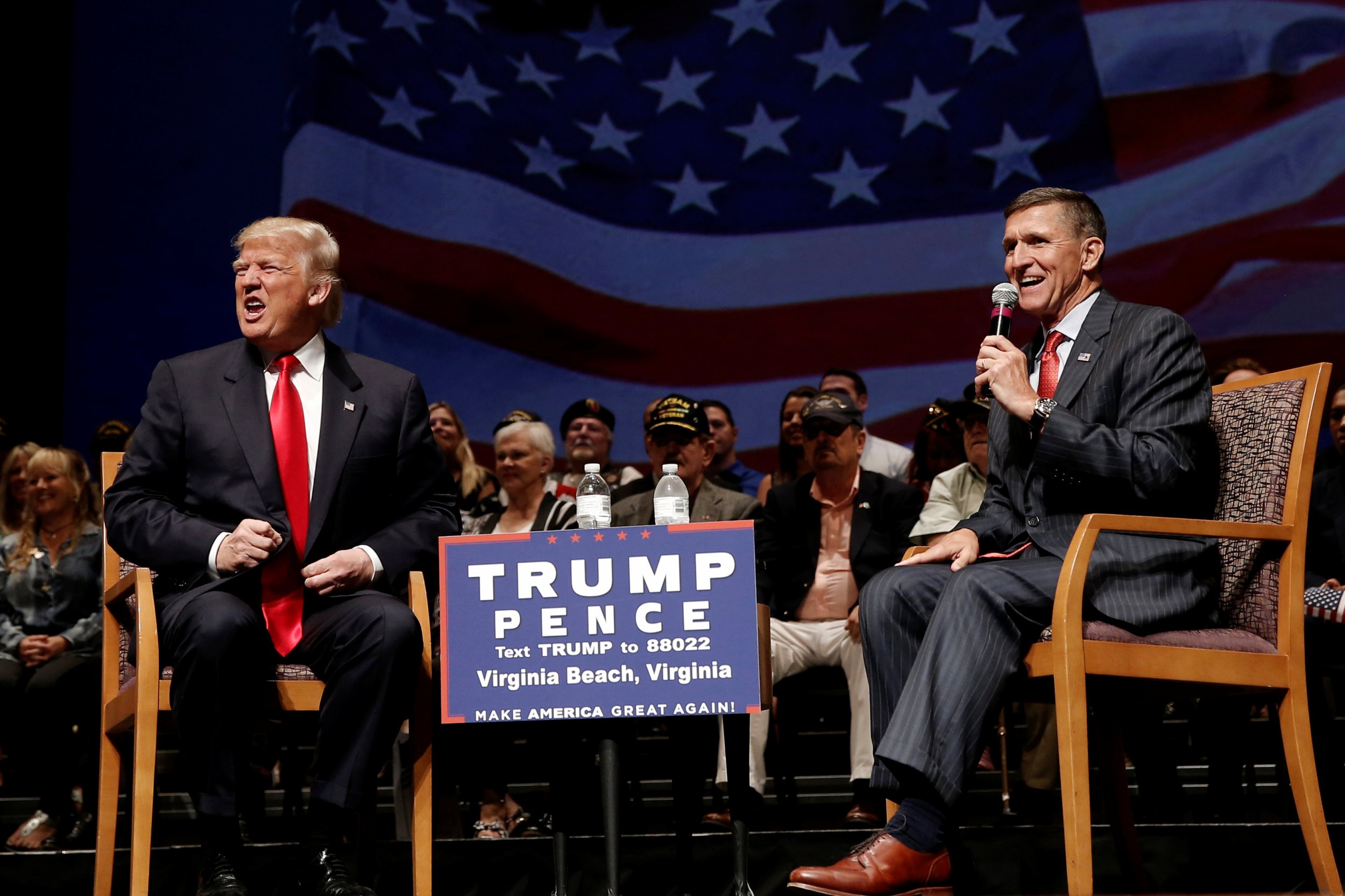 The Justice Department warned the White House weeks ago that national security adviser Michael Flynn could be vulnerable to blackmail for contacts with Russian officials before President Donald Trump took power, a U.S. official said on Monday.
Trump is evaluating the situation surrounding Flynn and talking to Vice President Mike Pence about it, Trump's spokesman said, in a pointed refusal to make a public show of support for his embattled aide.
The U.S. official confirmed a Washington Post report that Sally Yates, the then-acting U.S. attorney general, told the White House late last month that she believed Flynn had misled them about the nature of his communications with the Russian ambassador to the United States.
She said Flynn might have put himself into a compromising position, possibly leaving himself vulnerable to blackmail, the official said. Yates was later fired for opposing Trump's temporary entry ban for people from seven mostly Muslim nations.
Flynn had told Pence he had not discussed U.S. sanctions against Russia with Russian officials in the weeks before Trump took office on Jan. 20, prompting Pence to defend him in subsequent television interviews.
In recent days, Flynn has acknowledged he might have discussed sanctions with the Russians but could not remember with 100 percent certainty, which officials said had upset Pence, who felt he had been misled.
Officials said Flynn apologized to Pence twice, including in person on Friday.
"The president is evaluating the situation. He is speaking to ... Vice President Pence relative to the conversation the vice president had with General Flynn and also speaking to various other people about what he considers the single most important subject there is, our national security," White House spokesman Sean Spicer said.
Early Trump Supporter
Flynn, a retired U.S. Army lieutenant general, was an early supporter of Trump and shares his interest in shaking up the establishment in Washington.
The White House statement, arranged during a meeting among Trump, White House chief of staff Reince Priebus and Spicer, suggested that the review into Flynn's activities stretched beyond the conversations he had with Russian officials.
Some news reports have focused on accusations that there has been dysfunction in the operation of the National Security Council with Flynn at the helm.
An hour before Spicer read his statement, Kellyanne Conway, one of Trump's closest aides, had told reporters that Flynn had the full confidence of the president.
It was notable, however, that Trump did not use the opportunity of a joint news conference with visiting Canadian Prime Minister Justin Trudeau on Monday to make a public show of support for Flynn.
Top White House officials have been reviewing Flynn's contacts with the Russians and whether he discussed the possibility of lifting U.S. sanctions on Russia once Trump took office.
That would potentially be in violation of a law banning private citizens from engaging in foreign policy, known as the Logan Act.
Senate Democratic leader Charles Schumer told reporters he wanted an independent investigation of Flynn's discussions with the Russians.
"His security clearance ought to be withdrawn until that independent investigation is completed. And if he has violated any law or ethical precept, he ought to be fired," Schumer said.
There was no indication from transcripts of Flynn's conversations that he had promised to lift the sanctions but rather that he made more general comments about hoping for better U.S.-Russian relations with Trump, a U.S. official said.
Flynn was going about his business despite the cloud hanging over him, participating in national security meetings.
He was at Trump's side at the president's Mar-a-Lago retreat in Florida on Saturday when word reached the presidential entourage that North Korea had launched a ballistic missile at the same time Trump was hosting Japanese Prime Minister Shinzo Abe.
While Trump left Flynn's status pending, he appeared to close the door on another source of speculation, as to whether Priebus might be replaced.
Appearing briefly before reporters in the West Wing of the White House, Trump said Priebus was doing a "great job."