Trump-focused Books Leak Secrets, Make Money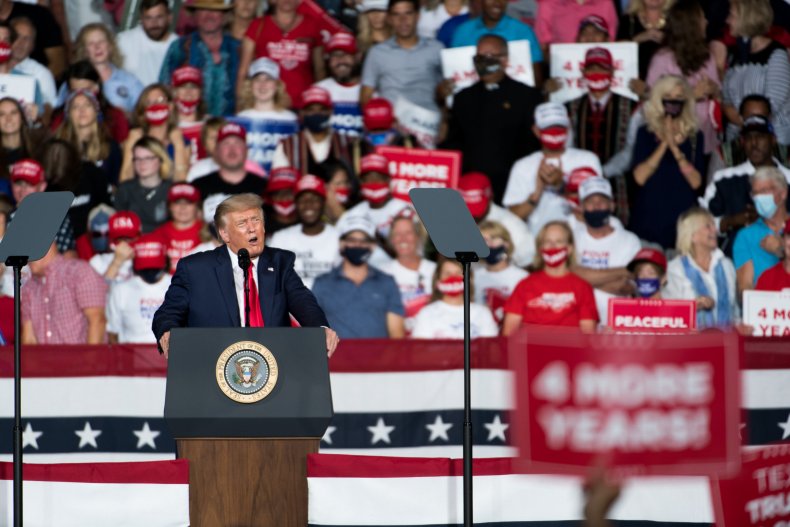 For several weeks, there has been a steady drip of insider information about President Donald Trump hitting the public, ranging from gossip to bombshells:
He admitted he downplayed the threat of the coronavirus early on, despite knowing that it would be far deadlier than he was admitting publicly.
His wife, Melania, allegedly orchestrated inaugural festivities to keep his daughter, Ivanka, out of prominent photos.
His decisions in the White House have allegedly been driven by his goal of winning re-election.
He allegedly paid a friend to take the SAT for him so he could get into the elite Wharton School of the University of Pennsylvania.
The FBI allegedly weighed whether he was a secret "Manchurian candidate" before he was sworn into office in 2017.
Each nugget of insight into the nation's 45th president has come thanks to a near-constant stream of tell-all books from family members, former friends and ex-employees.
Trump and the White House repeatedly have denied claims made in books by a former friend to Melania Trump, Stephanie Winston Wolkoff; former National Security Adviser John Bolton; Trump's niece Mary Trump; and former FBI agent Peter Strzok, to name a few of the recent authors who have written about him.
A forthcoming book from journalist Bob Woodward made headlines this week with the release of excerpts and audio tapes of Trump discussing his approach to the coronavirus. Trump has said he did nothing wrong and was hoping to prevent chaos by downplaying the threat.
There have been more, and likely there will be more to come before the November 3 election.
"There's a lot of money to be made by a lot of people who have so-called 'inside info,'" Scott Lorenz, a book publicist who isn't involved in the biographical books on Trump's presidency, told Newsweek. "I think the publishers were licking their chops to get those through the door."
According to U.S. print sales figures collected by NPD BookScan, Mary Trump's book, Too Much and Never Enough: How My Family Created the World's Most Dangerous Man, has sold more than 1.1 million copies. Meanwhile, Bolton's In the Room Where It Happened has sold more than 648,000. Both also remain among the top five on Amazon's bestsellers list for the year.
Winston Wolkoff's Melania & Me sold 50,300 in its first week. Data isn't yet available for Strzok's book, and Woodward's hasn't yet been released.
Lorenz said it's expected to see tell-alls come out close to elections—from both sides. But there hasn't been the same phenomenon for Trump's Democratic rival Joe Biden, even though he has been in politics for more than four decades.
"I do know there is a market for [Trump]," he said.
Even sales of the U.S. Constitution have benefited from the "Trump Bump" based on NPD Bookscan's analysis, which found an average of 19,800 copies of the Founding Fathers' masterpiece sold each month during Trump's first 33 months in office—a 60 percent increase.
Trump-focused Books Leak Secrets, Make Money | U.S.