Republicans who voted against former President Donald Trump during his impeachment trial, or voted to convict him, are beating their Trump-supporting GOP opponents in campaign fundraising.
The eight Republicans seeking re-election raised more money than the challengers seeking to replace them, according to the latest Federal Election Commission filings.
Wyoming Representative Liz Cheney is leading the pack as the most prolific fundraiser, pulling in more than $1.97 million during the last three months of 2021. Her impressive yearly total came to nearly $6.5 million, NBC reports.
Cheney blasted Trump for his recent comments on the 2020 election and January 6 Capitol riot, accusing the former president of fuming the fire of extremism during his rally over the weekend.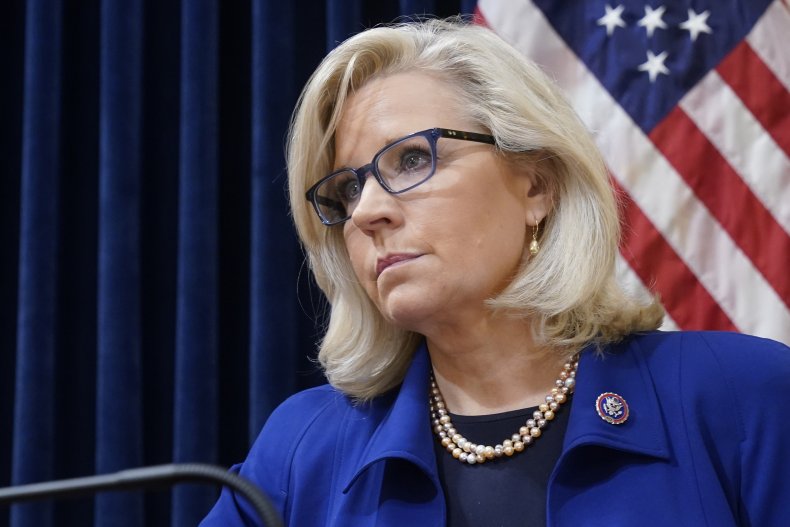 "Trump uses language he knows caused the Jan 6 violence; suggests he'd pardon the Jan 6 defendants, some of whom have been charged with seditious conspiracy; threatens prosecutors; and admits he was attempting to overturn the election," Cheney tweeted. "He'd do it all again if given the chance."
Cheney's opponent, Harriet Hageman, is backed by Trump and trailing far being in fundraising efforts. Hageman reported about $443,000 in contributions at the end of last quarter, bringing her total for the year after a September campaign launch to just past $745,000.
NBC's analysis of campaign contributions notes fundraising gaps in additional races among GOP opponents. Michigan Representative Peter Meijer has raised more than nine times the amount of his Trump-backed challenger John Gibbs. Meijer ended 2021 with a total of $1.6 million, compared to Gibbs' $104,000. And Washington state Representative Jaime Herrera Beutler outraised her Trump-endorsed challenger Joe Kent by $800,000 at year's end.
As for Senate races, Alaskan Republican Senator Lisa Murkowski more than doubled Kelly Tshibaka's fundraising total last quarter. Backed by Trump, Tshibaka raised a total of $1.8 million, compared to Murkowski's $3.9 million.
The disparity is also shown in races that Trump hadn't endorsed at all, or had only recently given the challenger his seal of approval. Republican Representatives Dan Newhouse of Washington and David Valadao of California are ahead of their opponents in fundraising totals while Representative Tom Rice of South Carolina is leading his opponent Representative Russell Fry, who was recently endorsed by Trump, by nearly $1 million.