Trump Forgot the LGBT Community on World AIDS Day, but Obama Joined Jimmy Kimmel to Raise Awareness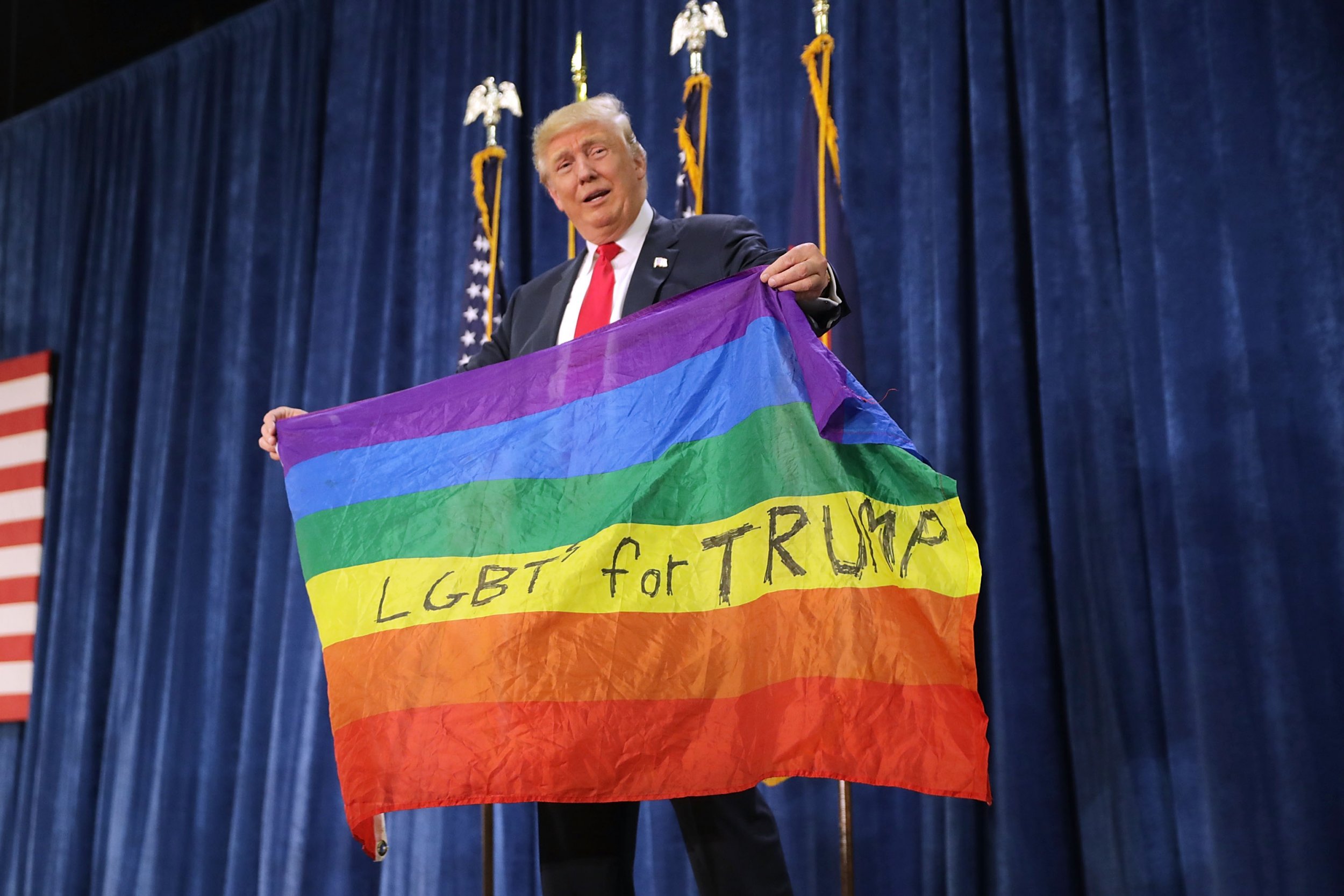 As Americans raise awareness and remember people who have lost their lives to HIV and AIDS on World AIDS Day, the White House appears to have forgotten the LGBT community, which is disproportionately affected by the disease.
The acquired immune deficiency syndrome is a significant public health crisis, as more than 1.1 million people in the U.S. are living with HIV. It is particularly prevalent in the LGBT community: 55 percent of people living with HIV are gay men and one in six gay and bisexual men will be diagnosed with HIV in their lifetime, according to the Human Rights Campaign. In his World AIDS Day statement, though, President Donald Trump did not mention the LGBT community. Instead, he focused on southern African countries, where millions also battle HIV.
"On this day, we pray for all those living with HIV, and those who have lost loved ones to AIDS," the White House statement said. "We remain deeply committed to supporting adolescent girls and young women through this program, who are up to 14 times more likely to contract HIV than young men in some sub-Saharan African countries."
Trump acknowledged the "major successes" of HIV prevention in the U.S. — which has seen an 18 percent decrease in infections since 2008 — but there was no specific mention of LGBT people facing a disproportionately high risk for the disease. Allies of the LGBT community criticized Trump for overlooking the at-risk group, drawing a comparison to former President Barack Obama, who acknowledged the fear and stigmatization faced by LGBT people.
Trump is not the only president to overlook the community—Presidents George W. Bush and George H.W. Bush did not directly acknowledge gay Americans in their World AIDS Day speeches, unlike Presidents Bill Clinton and Obama.
In 2016, Obama said, "Gay and bisexual men, transgender people, youth, black and Latino Americans, people living in the Southern United States, and people who inject drugs are at a disproportionate risk. People living with HIV can face stigma and discrimination, creating barriers to prevention and treatment services."
In 1993, Clinton said, "Volunteers across America, members of local service organizations, church groups, gay and lesbian service organizations, and thousands of individuals have heard the summons to action and have given selflessly of their time and energy ."
Obama also recognized the work by his predecessor, George W. Bush, on behalf of those fighting HIV and AIDS, adding, "Long after I leave this office, you'll have a partner in me."
He is still doing his part, appearing in a video for Jimmy Kimmel Live to encourage people to support life-saving medication and relief efforts, joking that he would "share our files on the aliens" or allow people to pilot Air Force One if they helped.
"When we reject cynicism and pessimism in favor of a relentless optimism that says however long it takes and however lonely the fight, each of us can make a difference," Obama said. "That's what I believe."