Michael Flynn May Have Used His White House Job To Put Business Associate's Nuke Plan in Front of Trump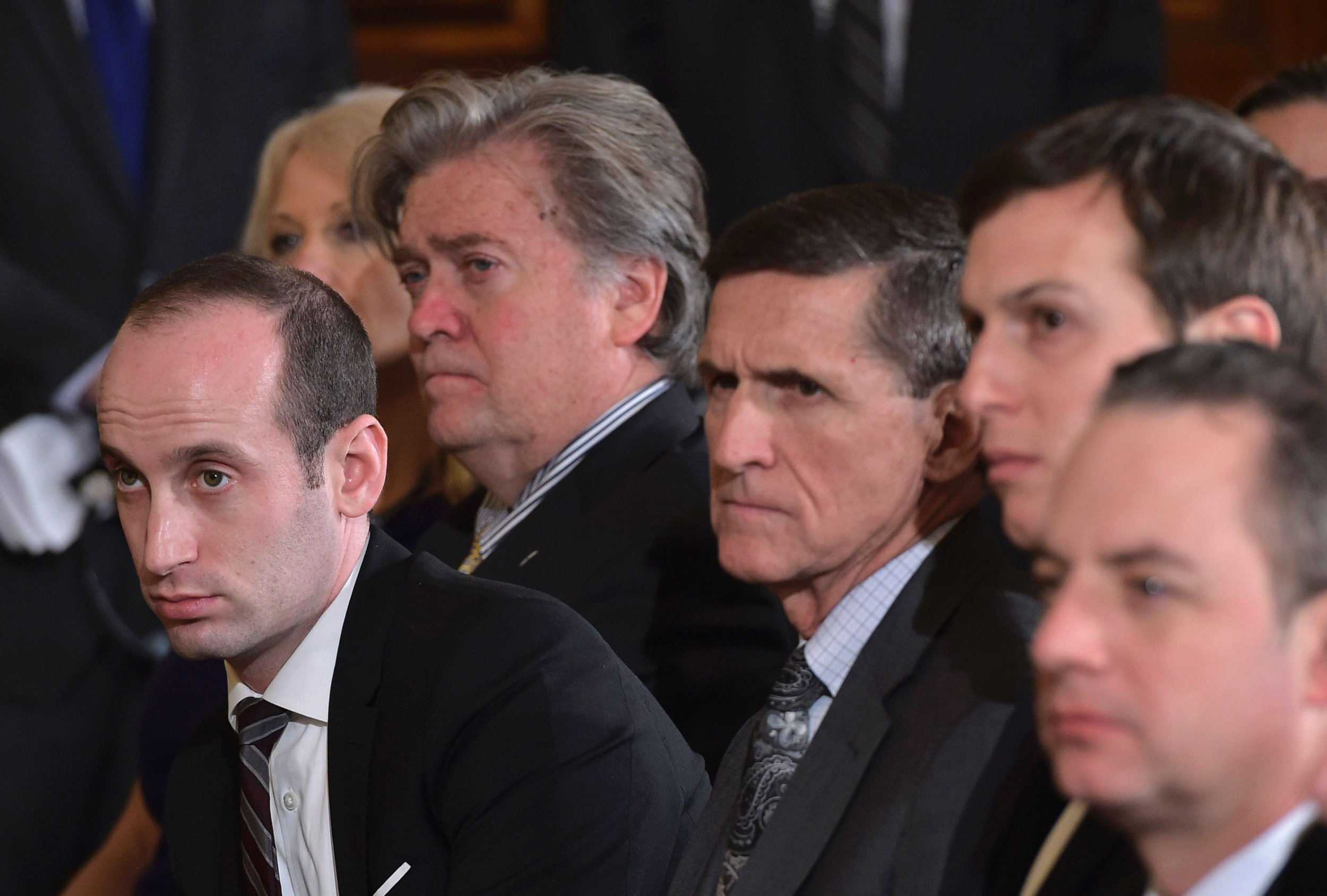 President Donald Trump's former national security adviser Michael Flynn worked with private sector associates to promote one of their plans in the White House, even sending a draft proposal to the president for him to sign off on the project, it has been revealed.
Flynn, who resigned in February just 24 days into the role over undisclosed meetings with Russian officials, forwarded a memo from one of his business associates to his staff and requested that they develop the proposal so that Trump could approve it, according to The Times.
As of 2016, Flynn was an adviser to the companies ACU Strategic Partners and IP3/Ironbridge, both who are seeking to build dozens of U.S. nuclear power plants across the Middle East. The plants would be worth hundreds of billions of dollars and be built in wealthy regional states opposed to Iran, such as Saudi Arabia.
Trump's former adviser has signalled that he is willing to cooperate with special counsel Robert Mueller in his probe into Trump's campaign team and its alleged collusion with the Russian government before his presidential election victory over Hillary Clinton. His legal team have closed any communication with Trump's legal team, which is a sign that he may have begun working with the top investigator.
Part of the probe is now focusing on Flynn's international dealings and whether he failed to disclose these conflicts of interest while holding a senior position in Trump's White House.
The retired military general was involved with the companies at one time or another, and their Middle Eastern nuclear project, for more than a year, from the spring of 2015 to the end of 2016. In filings, Flynn did not disclose his relationship with ACU, any potential foreign contacts he made while advising the firm or a paid-for trip by the company to Egypt and Israel in June 2015.
Democrats are alleging that Flynn may have violated federal law by omitting the trip and foreign contacts from his security clearance renewal application in January 2016, while he was working on the nuclear project.
IP3 sent Flynn a memo that detailed a "Marshall Plan" for the Middle East. "It was a business proposal in the form of a policy paper," one person familiar with the internal discussions told The Washington Post. Flynn, after receiving this nuclear plan, "essentially put it on White House letterhead and send it to the president for approval," the person said.
Another official, one in the White House, said the National Security Council team "did their best to tamp" Flynn's conflict of interest.
The company denied that it made a request of Flynn, and says it only sent the memo at the request of National Security Council officials. Flynn cut his ties with the company a month before Trump entered the Oval Office in January, after working with the organization from August to December 2016.
It remains unclear if the policy proposal ever landed on Trump's desk, but Flynn had previously made his thoughts and on the U.S. and its nuclear ambitions in the Middle East clear. Speaking to Congress in 2015, he said: "I don't want Russia to be talking to Jordan about building nuclear plants...I don't want the Russians to go over to Egypt and talk to them."