Trump Foundation Donated to Charities After They Held Events at Mar-a-Lago: Report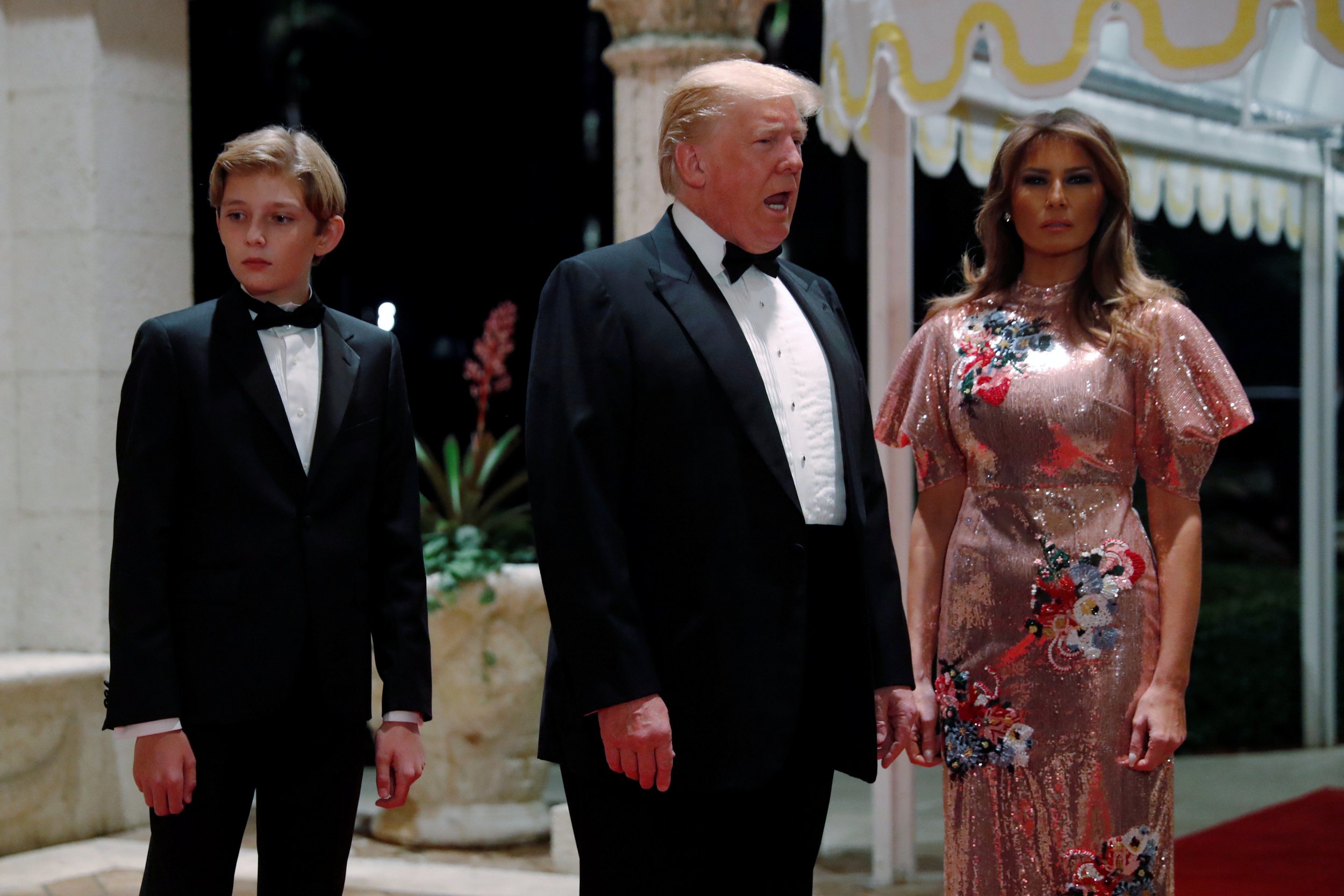 Over the past decade, President Donald Trump's private foundation, the Donald J. Trump Foundation, gave hundreds of thousands of dollars in donations to charitable organizations after they hosted events at his private Mar-a-Lago golf club in Palm Beach, Florida.
A review of the Trump Foundation's tax records back to 2008 revealed that nearly all of the $706,000 in donations the organization made went to charities that hosted large events at Trump's exclusive south Florida golf resort, according to an analysis by The Palm Beach Post.
The Post found a pattern that showed $25,000 donations were typically given to a charity by the Trump Foundation after an event was relocated to Mar-a-Lago from a different venue.
Those charities included local Red Cross and Salvation Army chapters, Morselife Foundation, Leukemia and Lymphoma Society, Dana Farber Cancer Institute and the Palm Beach Zoo.
Chase Scott, an event planner with the Salvation Army, said Trump's decision to give them a $25,000 check after the group held a Christmas event at Mar-a-Lago was not part of an incentive.
"It was not a quid pro quo," Scott told The Post, who added that the change in venue was due to scheduling and not for a possible donation from Trump's foundation.
The Palm Beach Zoo and Morselife Foundation received $25,000 after hosting events at Mar-a-Lago. The Dana Farber Cancer Institute received a $100,000 donation the year before it hosted a fundraiser at Mar-a-Lago in 2011, then received two more large donations in 2014 and 2015. A year after the Leukemia and Lymphoma Society held an event at his golf resort, Trump's foundation gave $101,500 during the Leukemia/Lymphoma Cure-A-Thon that conservative radio talk show host Rush Limbaugh held.
The Trump Foundation has been under investigation for years by the state of New York and, as a result, had a lawsuit filed against it last month by New York Attorney General Barbara Underwood. In the lawsuit filed June 14, she called the Trump Foundation a "little more than a checkbook for payments from Mr. Trump or his businesses to nonprofits, regardless of their purpose or legality."
Trump has vowed he will fight the "sleazy New York Democrats" in court.
In the past few years, the Trump Foundation has admitted to the IRS it violated a "self-dealing" ban, which prohibited Trump and his family from directly using the money on themselves that was meant for the charity.
Correction 7/17; 2:00 p.m. This article originally included a photo of President Trump addressing the Heritage Foundation. The Heritage Foundation was not involved in any alleged quid pro quo with the Trump Foundation.
Trump Foundation Donated to Charities After They Held Events at Mar-a-Lago: Report | U.S.