Donald Trump is Like a 'Four-Year-Old Smearing Chocolate,' 'Morning Joe' Host Says While Defending Jeff Sessions
Morning Joe host Joe Scarborough insulted President Donald Trump's maturity during an on-air discussion Wednesday by comparing him to a child smearing chocolate on a wall.
In a discussion surrounding Attorney General Jeff Sessions recusing himself from the Russia investigation, Scarborough slammed Trump for his criticism of Session's recusal despite the president praising him effusively in the past.
"They're asking him to do something that no lawyer would ever do [by] not recusing themselves in that position," Scarborough said. "And then going on and saying, 'Well we want to you reverse your recusal.' Which is even more impossible. I think it's so cute, that this president thinks that attorney generals are supposed to be their personal lawyers. And by cute, I mean completely ignorant. Something that a 4 year old, you know, while smearing, like, chocolate on the side of a wall might think. That's actually not cute at all. Not cute at all. Actually pretty depressing."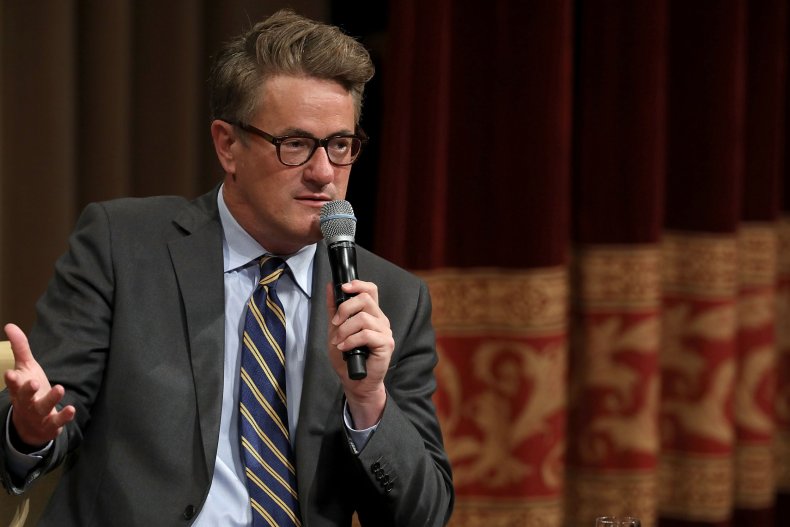 The discussion on MSNBC's Morning Joe stemmed from a New York Times report on Wednesday saying Sessions could be a key witness in a potential obstruction of justice case against Trump since the president reportedly asked him back in March of last year to undo his recusal from the Russia investigation.
Despite the morning show criticism, Trump continued his insults of Sessions on Wednesday, even though the attorney general had been a key ally and important surrogate during the 2016 presidential campaign.
In a series of tweets Trump seemingly quoted Representative Trey Gowdy (Republican-South Carolina) at length. Gowdy said on CBS on Wednesday morning that he thought Trump asking Sessions to undo his recusal wasn't obstruction of justice.
Via Vox, Gowdy said (and Trump quoted on Twitter):
"I don't think so; I think what the president is doing is expressing frustration that Attorney General Sessions should have shared these reasons for recusal before he took the job, not afterward. If I were the president and I picked someone to be the country's chief law enforcement officer, and they told me later, 'Oh, by the way, I'm not going to be able to participate in the most important case in the office,' I would be frustrated too. And that's how I read that — Sen. Sessions, why didn't you tell me before I picked you? There are lots of really good lawyers in the country, he could have picked somebody else!"
Trump capped the long Gowdy quote with, "And I wish I did!"