Trump Says 'Fox & Friends' Is the Most Influential News Show; That's Only Because He Watches It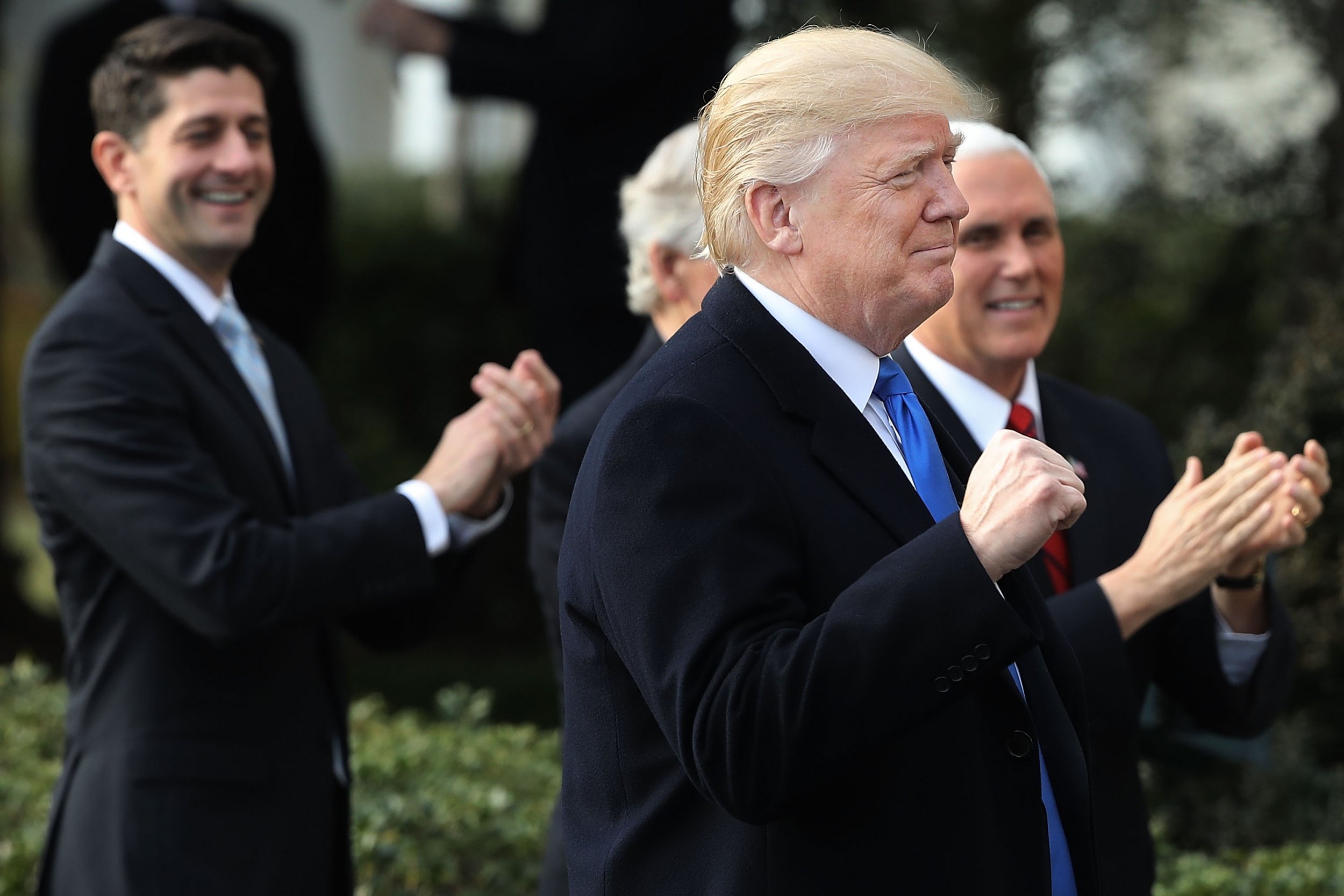 President Donald Trump favorite Fox & Friends has been named 2017's most influential show in media by news and opinion blog Mediaite, probably because the president himself tweets, talks about, and cites the show so often on his Twitter account.
In a Thursday tweet, President Trump congratulated the show on their (and his) success, tweeting "Was @foxandfriends just named the most influential show in news? You deserve it - three great people! The many Fake News Hate Shows should study your formula for success!"
Of the reported eight hours of television the President Trump watches every day, the New York Times says he reserves one hour in the morning for Fox & Friends.
The Fox News morning show,hosted by Steve Doocy , Ainsley Earhardt and Brian Kilmeade, is one of the few major media outlets that Trump has not deemed fake news.
President Trump tweeted about the show being deemed "...the most powerful T.V. show in America" by the "failing" New York Times. Trump truncated Times article quote, which read, "Suddenly, for no other reason than its No. 1 fan, it is the most powerful TV show in America."
The president and his family have made appearances on Fox & Friends this year. On Monday, First Daughter Ivanka Trump appeared on the show to talk-up the Republican tax bill that was passed in the House of Representatives Wednesday.
In December, Trump even told followers to read Fox & Friends host Brian Kilmeade's book tweeting "Go get the new book on Andrew Jackson by Brian Kilmeade...Really good. @foxandfriends."
Fox News celebrated 17 months of being the most watched cable news network in November, 2017, with an audience of almost 2.3 million, according to Adweek.