Fox News Host Appears Skeptical of Trump's Claim Border Wall is 'Electrified': 'You Electrified The Wall?'
During an interview on Fox News Friday morning, President Donald Trump told the network that his border wall was "electrified," a claim that appeared to spark some skepticism and attempts for clarification from the hosts.
"The wall is electrified so that if anyone touches it, we know exactly what's happening. We can there within minutes," Trump said over the phone.
Upon hearing the remarks, host Steve Doocy began to ask a question, then stopped. Co-host Brian Kilmeade picked up his notes and, before looking over to his colleagues, asked Trump for some clarification.
"You electrified the wall?" he asked, appearing puzzled as his glanced back and forth between the stack of papers and the camera.
"We're building a fantastic wall," Trump continued, appearing not to hear the question.
The White House has not said anything about the border wall being electrified.
In October, Trump said he gave "world-class mountain climbers" prototypes of walls before choosing the one that couldn't be climbed. That claim was debunked by retired engineer Rick Weber, who invited climbers to summit his homemade replica in Kentucky. Several made it to the top within seconds, including an 8-year-old.
Just a few days later, he discussed the border at a shale conference in Pittsburgh, mentioning Colorado as one of the states where builders were working on the wall, according to the White House's account of Trump's address. Several outlets were quick to point out that Colorado is about 400 miles away from the U.S.-Mexico border.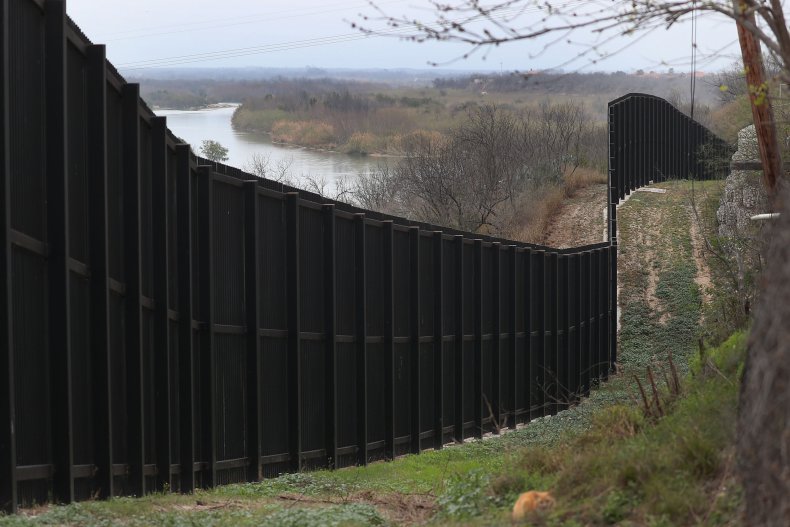 Also in October, the Washington Post reported that much of Trump's "wall" is rather replacement fencing–not the 30-foot tall, concrete beast he promised throughout his 2016 campaign. That's in addition to his misleading statements about the length of the barrier, reduced from 2,000 miles all the way to 500 in September, the Post reported.
The president declared a national emergency to divert funds to the wall effort. He cited a slew of justifications, including crime, drugs and an influx of migrants–claims that were "misleading, exaggerated or false," according to a fact-check by the New York Times.
On Thursday, a government shutdown was averted after Congress passed, and Trump signed, a temporary funding measure meant to keep federal agencies running until December 20. Permanent solutions to the budget were delayed by impeachment proceedings and Democratic opposition to Trump's requests for more border money.